Warren Buffett And Energy rEVolution: BYD Launches Two New All-electric Vehicles To Expand Its Lineup.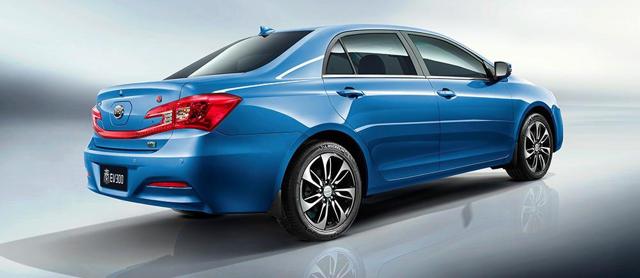 ElecTreck.
Despite his very conservative approach and very controversial policies of some companies he is investing in - like utilities in Nevada, Warren Buffett is plugged in solidly into Energy rEVolution. He is the largest investor in Solar in the U.S. and owns 10% of BYD. BYD is the leader in electric cars production and sales in China and the world-wide leader in electric buses. With Tesla Model 3 orders surging above 300,000 we have the clear indication that customers are ready for the great electric cars now. But are auto-makers ready to make them? Tesla's waiting list now will stretch easily into the next two years, who will fill up the void? In the U.S. GM Bolt will take the lead, but BYD is the real coming global force now. They have their own Lithium Batteries Megafactories in the making in China and Brasil now, building electric buss and lithium batteries facilities in Argentina and have just made the headlines about the security of Lithium Supply. They can buy a lot of time to the market if BYD can ever make a strategic alliance with Tesla and buy Tesla Model 3 powertrains - than we can talk about millions of EVs in China very fast.
Elon Musk's Tesla Model 3 Reservations Hit 276,000 - Warren Buffett's BYD Wakes Up To Security Of Lithium Supply.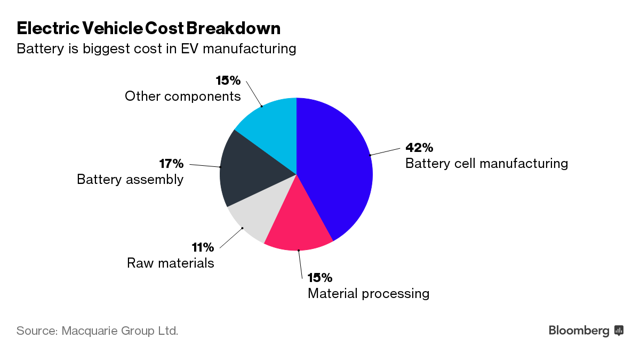 You will see more headlines now which could be attributed to the "sudden revelation" even for industry insiders that lithium price breaking $20,000 per LCE Tonne in China is not something that will come and go as a nightmare. It means that there is a shortage of lithium already even before Tesla Gigafactory and Megafactories from BYD, LG Chem, Foxconn, Boston Power, Samsung and A123 are coming on-line. Tesla Model 3 has reached now 276,000 orders in less then 4 days and shows appetite for the good electric cars. We are at the tipping point for the electric cars to go mainstream.
SQM is moving to Argentina breaking its own myth about "One Thousand Years Of Lithium Supply". Everybody who is waiting for Lithium to be delivered from clay ... can continue to wait including Tesla. Industry insiders like Jow Lowry were talking about it for months and SQM with Lithium Americas dropping Western Lithium name with its own clay ambitions can be the best confirmation now. In our small Lithium Universe in China these days Ganfeng Lithium supplies BYD, LG Chem and Panasonic, which supplies Tesla with lithium cells. International Lithium is developing two J/V with its strategic partner - Ganfeng Lithium in Argentina and Ireland, building the vertically integrated business. Now with new strategic partners International Lithium moves to build the secure supply chain for lithium in North America. Read more."
Lithium Race: BYD Plug-In Electric Cars Sales In China More Than Doubled In January.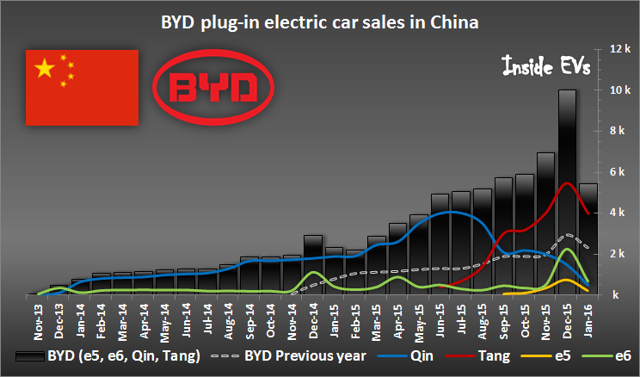 "InsideEVs reports on continued trend with exponentially growing sales of electric cars in China. Warren Buffett backed BYD is leading the race towards post carbon economy in China and Energy rEVolution is spreading very fast all across the globe. Solar installations are mushrooming in a lot of countries with smart grids picking up the trend from mobile phones leapfrogging fixed telephone lines. Cheaper lithium batteries are changing everything and Lithium is the magic metal at the very heart of this Next Industrial rEVolution. China is the centre of Lithium Universe in materials already, moves fast to become lithium batteries largest market and will become the largest Electric Cars market in the world this year. Read more."
ElecTreck:
BYD Launches Two New All-electric Vehicles To Expand Its Lineup.
China-based electric vehicle manufacturer BYD announced the launch of the newest versions of its two latest all-electric vehicles: the Qin EV300 and the e5. The company is expanding its price range with these additions to its EV lineup and expects to further its already important lead on the increasingly growingChinese EV market.
Here's a quick overview of both models with a gallery and the full press release further down:
Qin EV300
Price: 259,800 to 309,800 Chinese Yuan ($40,000 to $48,000)
Range: 300 km (186 miles)
Maximum power output: 160kW
Maximum torque: 310Nm
0 to 100 km/h: 7.9 seconds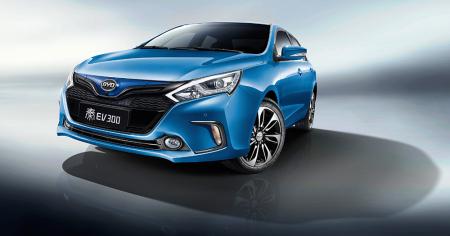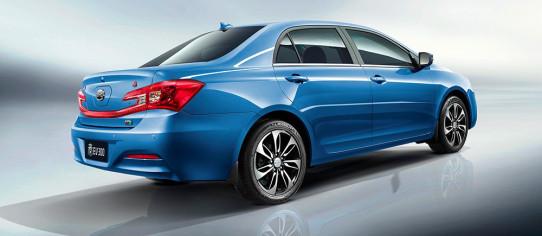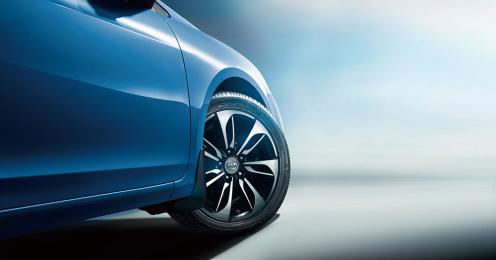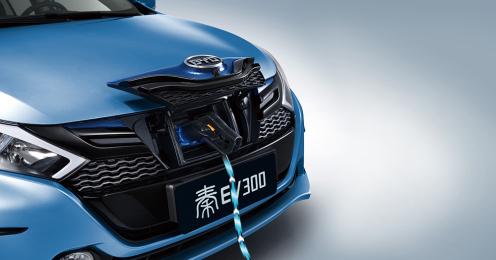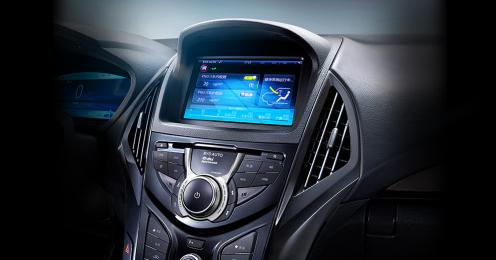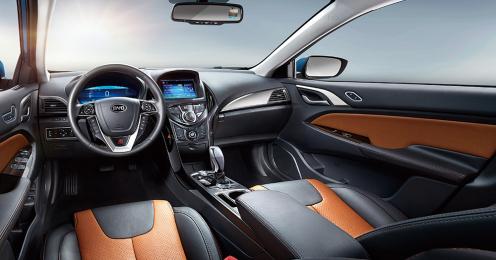 E5 300
Price: 229,800 to 249,800 Chinese Yuan ($35,000 to $38,000)
Range: 300 km (186 miles)
Unlike the EV300, not as many specs have been confirmed for the E5.
Here's the full press release:
BYD Broadens Its EV Lineup Further with the Addition of Two New Pure Electric Models

On March 31, 2016, BYD Company Ltd. launched two new Pure Electric Sedans to boost its already broad range of EVs, and provide consumers with even more options to suit their needs: the Qin EV300, coming in four versions with prices ranging from 259,800 to 309,800 Chinese Yuan; and the e5, coming in three versions with prices ranging from 229,800 to 249,800 Chinese Yuan. The company based the recent rollouts on a thorough assessment of what EV potential users value the most, and after finding out that range anxiety is still a major factor in purchase decisions, it provided both models with a 300km driving range, although a potential customer, upon testing the Qin EV300, managed to drive 349.5 km on a single charge.

The Qin EV300 is equipped with BYD's high-efficiency, high-speed permanent magnet synchronous motor, with a maximum power of 160kW and maximum torque of 310Nm, accelerating from 0 to 100 km/h in 7.9 seconds, and features re-generative braking system. The model also features BYD's signature Insta-Pure Technology, a function that purifies the air in the interior of the vehicle by quickly lowering PM2.5 values. Both the Qin EV300 and the e5 are equipped with another of BYD's signature features: the VtoL function, in which the vehicle serves as a massive mobile electricity supply to power appliances like cookers, refrigerators, power tools and many others, so that users can rely on the vehicle to plan outdoor activities that depend on electricity, or in case of emergencies like power cuts or blackouts.

Another interesting addition BYD is coming up with to offer EV users a new and exciting experience is to combine journey, charging, transportation and Internet fields together by establishing partnerships with industrial players and create an EV "ecosystem". Such partnerships include Chinese e-commerce giant JD; charging terminal company Huashang Sanyou; Didi, China's Uber counterpart; and Diandong.com, a top quality web platform for consumers to know about EVF trends, new technologies and policies, and help them to find their most suitable EV.

The Qin EV300 and e5 have come to consolidate BYD's position as the world leader in EV manufacture and sales. Furthermore, their addition to the company's already broad EV lineup goes a step further in the company's ambitious electrified transportation strategies to mitigate the toll that deteriorating air condition is exacting on human's health."
Disclosure: I am/we are long ILHMF, TRRXF.