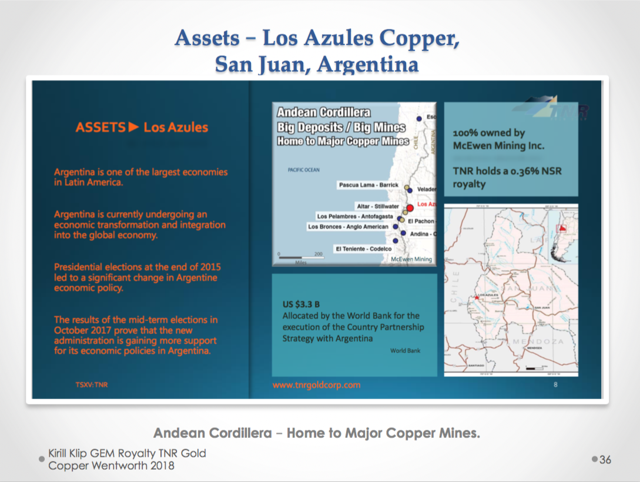 Please Note that TNR Gold Qualified Person - as it is defined by NI 43-101, was NOT able to Verify and Confirm Any Provided Information by The Third Parties in the Articles, News Releases or on the Links embedded in this post; you must NOT rely in any sense on any of this information in order to make any Resource or Value Calculation, or attribute any particular Value or Price Target to any Discussed Securities.
We are discussing here in great detail how Chinese companies are circling the Globe in order to secure supply chains for the New Energy Plan leading China into the Post Carbon Economy leadership now. They are using every market opportunity to pick up the best mining projects in critical commodities for Tesla Energy rEVolution: Lithium, Copper and other Green Energy Metals.
Long-term thinking and state level support allows Chinese companies to have an overwhelming competitive advantage over short-term minded Western competitors. Half of Africa is already speaking Mandarine and Argentina is rising next to become the true Power House of the Green Energy rEvolution. Currency crises will come and go, nothing will be perfect, but Argentina is back to business with its proud people and the great mining projects will stay and will be developed.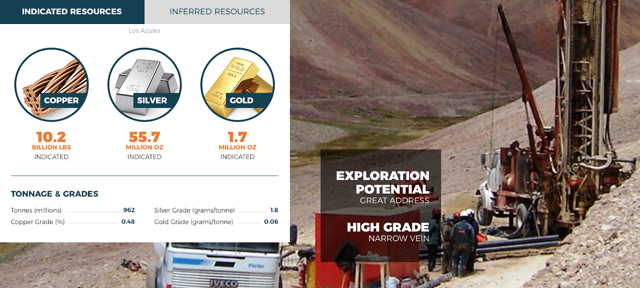 Today we have another confirmation of the vision of Daniel Meilan, Secretary of Mining of Argentina: Pascua Lama is going forward with the new announcement of the very strong partnership between Barrick Gold and Shandong Gold from China. Argentina gave the green light for the project and Chile will follow after the environmental concerns will be met.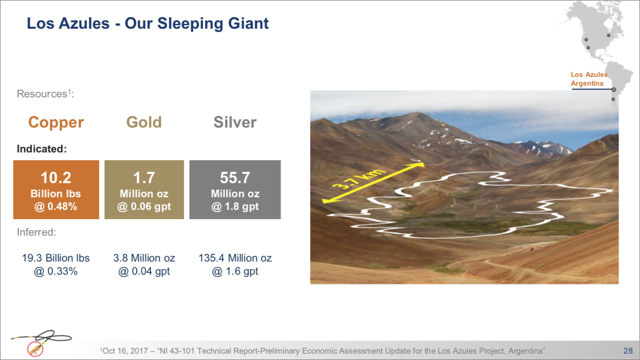 On the Los Azules side, McEwen Mining has revamped its website putting a lot of new information about this "sleeping giant". The new road to the project is being under construction now and potential JV partners are being dated in order to move the project to the development stage. Mining Secretary Daniel Meilan was talking about Los Azules as the next huge international business opportunity for Argentina after Pascua Lama's development challenges with Chile. And he has delivered his part of the promise: last year the mutual protocol was signed between Argentina and Chile about the support for the development of Los Azules. Now Rob McEwen's Midas touch will be in play - what international mining house can he engage to unlock the value of his "sleeping giant"?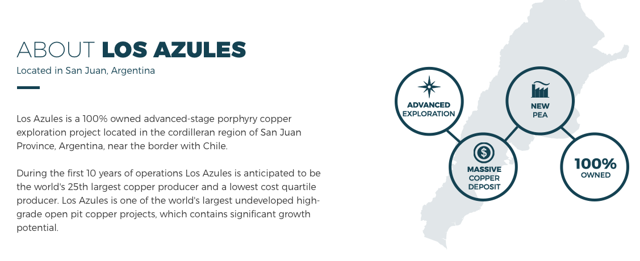 TNR Gold holds NSR Royalty on Los Azules with McEwen Mining with a very impressive USD $127 million potential undiscounted cash flow presented by McEwen Mining in their PEA. I must mention that TNR Gold QP was not able to verify any data presented by McEwen Mining and no indication of values should be taken as an investment advice here, as usual.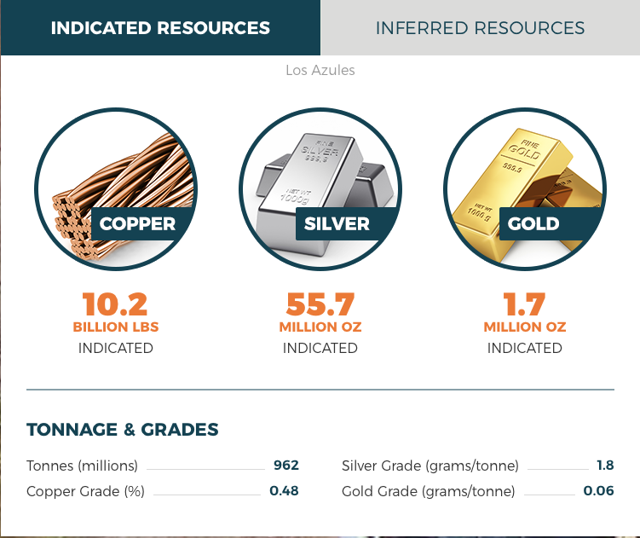 The winter is warming up in Argentina and we can have a very hot spring for the M&A deals in Southern Hemisphere following the heatwave all over the Globe. Trade Wars will come and go and the smart money will be moving forward. There is just one planet Earth and we have our investment supercycle in place with supercharged new market dynamics. On one hand, we have to protect our planet and build very fast the new infrastructure for the Tesla Energy rEVolution and on another hand, the secure supply of Green Energy Metals becomes crucial while new discoveries are getting harder and harder to find and even more challenging to put into production.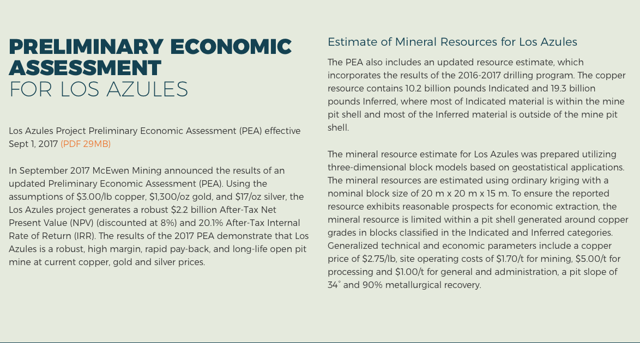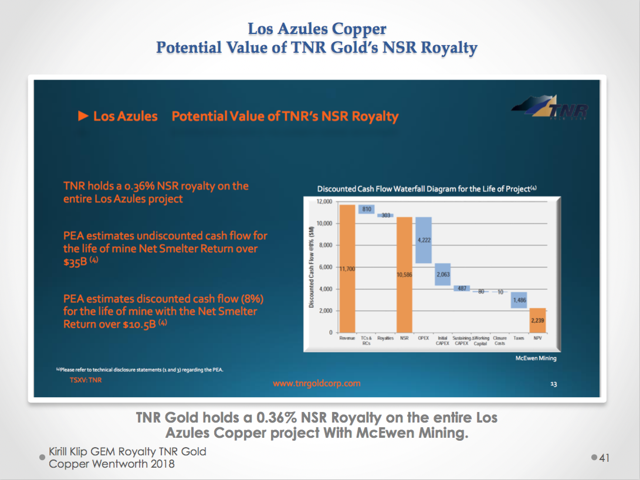 Security of Lithium Supply is in the headlines, finally. Discovery of the Copper place in Tesla Energy rEVolution will be next. Back into the future: with new record-low prices for Solar whole continents can skip the grid and fossil fuels based energy infrastructure. They can save trillions of dollars in associated CAPEX and move directly into 21st century Post Carbon Economy. Solar and Micro Grids can power Africa, India and South America. Copper is the red metal which is going Green supercharging electric cars and renewable energy infrastructure.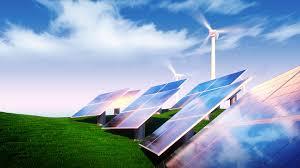 "But the investment that could return really big bucks is another NSR that TNR holds in the Los Azules copper project in Argentina, currently being developed by former Goldcorp founder Rob McEwen. TNR holds a 0.36% NSR royalty on the project, which could return $35 billion over a 35-year mine life. A looming copper crunch as the market could move into structural deficit by 2020 means that major mining companies are hungry to pounce on attractive projects being developed by juniors. A preliminary economic assessment shows that Los Azules could deliver 415 million pounds (188,241 metric tons) of copper production a year for the first ten years of mine life with cash costs of $1.11 a pound, according to TNR.
"Investors are putting a larger discount on our cash flow because people do not expect that McEwen Mining will put this project into production," Klip said. "All majors are looking for a good copper project and there is more and more interest."
LEGAL DISCLAIMER
Please read legal disclaimer. There is no investment advice on this blog. Always consult a qualified financial adviser before any investment decisions. DYOR.
Please Note that TNR Gold Qualified Person - as it is defined by NI 43-101, was NOT able to Verify and Confirm Any Provided Information by The Third Parties in the Articles, News Releases or on the Links embedded in this post; you must NOT rely in any sense on any of this information in order to make any Resource or Value Calculation, or attribute any particular Value or Price Target to any Discussed Securities.
Mining Weekly:
"Canadian major Barrick Gold and Chinese miner Shandong Gold have agreed to deepen their partnership, announcing on Monday that they would evaluate joint organic mining projects, as well as acquisition opportunities and potential asset sales.
The companies are partners in the Veladero mine, in Argentina, following Shandong's acquisition of a 50% interest in the mine for $960-million in April 2017, when they first entered into a strategic cooperation agreement.
In terms of an "enhanced" strategic cooperation agreement, Barrick and Shandong would deepen their cooperation, the TSX- and NYSE-listed gold mining major announced in a media statement on Monday.
"Over the past year, we have been laying the foundation for a distinctive, enduring, and trust-based relationship with Shandong Gold," said Barrick executive chairperson JohnThornton.
"Over thousands of hours and many site visits, we have worked side by side to deepen our understanding of each other's values, strategic priorities, and operating capabilities. This agreement will allow us to take our partnership to the next level, as we jointly explore opportunities to enhance long-term value for our respective owners, as well as our government and community partners."
Barrick's statement detailed three areas of collaboration, including exploring potential synergies with a project near the Veladero mine; stronger cooperation on investment opportunities; and the sharing of expertise between the two firms.
Barrick said that Shandong was completing an independent evaluation focused on the potential to develop a mining project at Lama, including an evaluation of potential synergies between the project and the nearby Veladero operation.
Following the completion of this study, the parties would consider additional studies and technical work to evaluate a number of development options, including: The construction of an openpit mine at Lama; the feasibility of using heap leach processing for low-grade and easy-to-leach gold ore; and the feasibility of adopting low-cyanide or other environment-friendly leaching reagents.
Building on a stated intent to evaluate joint investment in organic mining projects currently owned by Barrick or Shandong, Barrick said that it had agreed with Shandong that they would consider opportunities to work together on acquisition opportunities or potential asset sales, if both agreed it was in their collective best interests.
The companies have further agreed to choose one of Shandong Gold's mines as a platform for learning and collaboration, with technical expertise and best practices relating to mining technology, information technology, information management, and digital innovation to be shared.
"Based on an identical culture and development concept, the joint operation of the Veladero mine in Argentina has obtained good effect," said Shandong chairperson Chen Yumin.
"Shandong Gold and Barrick have maintained reciprocal visits of high frequency in respect of mining technology, corporate culture, community harmony, sustainable development and environmental protection, which has promoted cultural integration and management improvement. This signing of the strategic cooperation agreement represents a new level of our partnership."
Disclosure: I am/we are long TRRXF.