The recent sell-off in the market has some talking about further corrections and others looking for buying opportunities. Having a look at the T-Theory Volume Oscillator, we appear to be taking a breather, but have not corrected to the point of February or August of this year.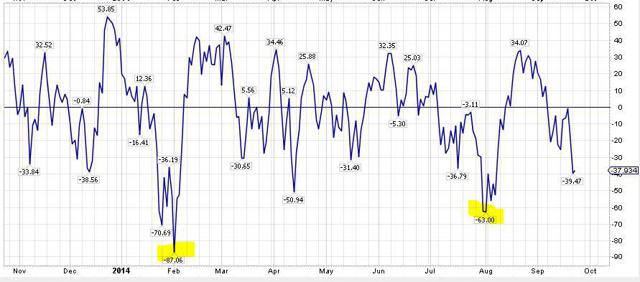 I prefer to take positions with ETFs or Leveraged ETFs when this oscillator gets into extreme over bought/oversold conditions. Taking a look at the last week in 2013 and the beginning of Feb. 14 shows us how we can be patient for these conditions to buy the turnaround.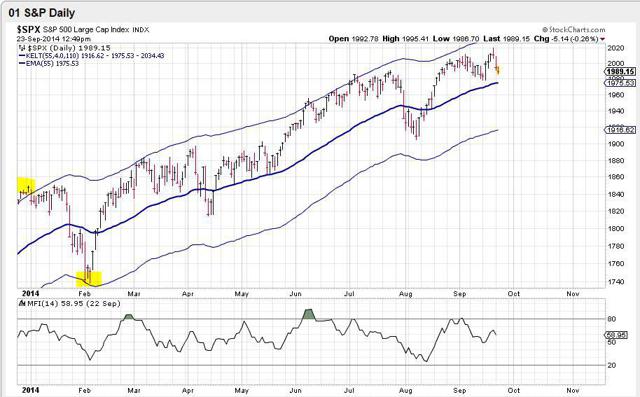 Selling going into 2014 could have profited in a 120 point move in the S&P, while buying the Feb. 14 dip saw a move from ~1740 to 2000. The key takeaway here is to avoid over trading and getting caught up in the day to day market gyrations. Wait on extreme conditions and take the contrary position.
Disclosure: The author has no positions in any stocks mentioned, and no plans to initiate any positions within the next 72 hours.