In SEC filings last week, Chicago-based Accretive Health, a revenue cycle management company serving the acute care industry, said it would sell roughly 7MM shares of stock while some of its biggest shareholders, including insiders and customer Ascension Health sell roughly roughly another 7MM. In total, at a price of ~$15/sh, this would represent an offering of more than $210MM. However, using price to sales comps for peer ATHN, which trades b/t 4-5x sales, I would expect Accretive to reach much higher market value longer-term. Note that 2009 net service revs for Accretive in '09 were > $510MM and the company works on a ~20% EBIT margin.

This IPO should be well-received, even with the weak macro backdrop and concerns that Europe is blowing itself with mountains of debt and a devalued currency. Rival MDAS and ECLP both floated stock in the last couple of years and both names shot up b/t +12% and +28% after their shares were offered to the Street.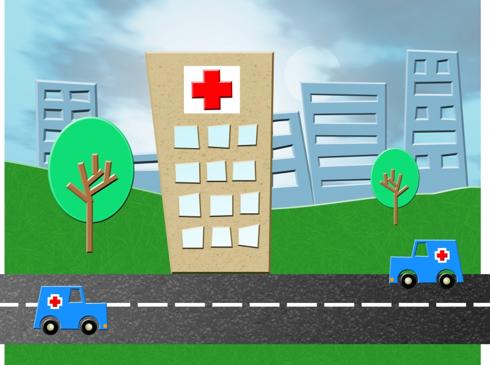 One thing that could drag on Accretive is an overhang on shares given that Ascension wants to sell more stock within a year if the IPO goes well. That said, with acute care titan HCA also going public soon in a $4B+ deal, I'd imagine investors who were shunning other pockets of healthcare service stocks b/c of reform risk will take another look at these stories and drive up valuations beyond what has been printed on paper.

If I had my pick, I would go with the HCA flotation, as acute care is an obvious beneficiary from the Medicaid population pop in 2014 and greater number of insureds. Yes, reimbursement cuts to the industry will hurt like bamboo sticks on a bare back, but the industry is smart enough to shrink costs and preserve EBITDA margins, as well as roll up weaker players (non-profits especially), not unlike what we have seen in the retail pharmacy space (chains and systems get bigger, independents fold). THC and HCA recently reported poor commercial admissions, but pricing has not been nearly as horrendous and trends in volumes should normalize once the economy regains its footing (but I'll be the first to admit that this is a tailwind that is far out in my thinking).  

Important Disclosure: No long/short positions in any stocks cited. No formal coverage on any of stocks mentioned. Views of author are strictly his and do not reflect on that of his employer at any time whatsoever.