Six Sigma. You may have heard it thrown around in meetings, conferences and networking events without giving a second thought to what it actually means. KPIs, USPs, synergy and data driven clichés - often preceded by a marketing executive exclaiming "let's go social" take up so much business conversation that it becomes difficult to differentiate between what's white noise and what has actual meaning.
Six Sigma is a quality control metric relating to the refinement of existing business processes. Achieving Six Sigma requires that a process does not produce more than 3.4 faulty or defective parts per million opportunities. That's 0.00034%.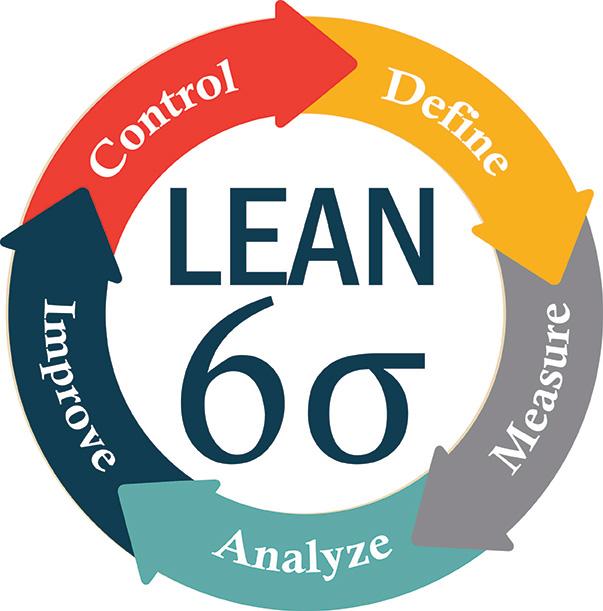 Image Source - http://www.meridianhp.com/wp-content/uploads/2015/11/Lean-Six-Sigma.jpg
With such a miniscule margin for error, surely only global business behemoths can claim to have achieved Six Sigma, right?
Unsurprisingly, looking at the list of companies who have implemented Six Sigma in some form or other, we see the likes of Boeing, BAE Systems, Ford Motor Company and Amazon.com.
Even the US Army has successfully refined their processes to free up $19.1 billion spend, thanks to certified implementers of Six Sigma and Lean.
Whilst it's true that not every business will achieve Six Sigma, it certainly doesn't mean that the application of methodologies is redundant. The DMAIC methodology, which makes up half of Six Sigma projects is applicable to nearly every business. It resolves defects within pre-existing processes.
DMAIC is made up of five independent phases:
Define
Measure
Analyse
Improve
Control
Let's apply it in a business sense: A medium sized clothing retailer, distributing products from the design table to warehousing, distribution and then the high-street.
Define (the problem)
The company is expanding, but manufacturing & distribution elements of the supply chain aren't working well together, resulting in lack of shelf stock and unhappy customers when products are out of stock online.
The goal of the project is to identify and resolve issues within the process that are disrupting the supply chain.
Measure
The effectiveness of the process can be measured using a combination of business monitoring tools; including budgeting, planning & forecasting cloud software, internal accounts and customer feedback.
Analyse
Identify elements of the process that are causing defects within the process, for instance, insufficient product regulation, staff overworking, too few distributors, slow manufacturing, location/geographical constraints.
Improve
Resolve the defective process elements identified in the analysis phase. For example: to automate the packaging phase of product development, while expensive short term, decreases spend long term (easy to maintain, no salary, more efficient packaging, less waste, quicker turnaround from product manufacturing to distribution).
Decrease size of distribution force, but increase the load of each vehicle, allowing a fewer number of drivers to carry larger amounts to storefronts. Consider vehicles stocking multiple retail locations in one trip, significantly reducing the time and cost of multiple vehicles, multiple drivers and less load.
Control
Maintain the process you have refined. How do we manage the automated elements introduced to the chain? Should we introduce fewer regulators and increase the frequency of regulations? Or increase the extensiveness of regulations and keep the number of inspectors the same? Or should we look to alternative software control systems - think a thermostat for your whole manufacturing plant. Should staff hours be reduced and more staff hired to keep product quality consistently high, and reduce the likelihood of defects through overworking?
DMADV or DFSS - 'Design For Six Sigma' is the methodology applied when creating a brand new process and is made up of the following stages, similar to DMAIC:
Define
Measure
Analyse
Design
Verify
Oh no, not another acronym - how do we apply it?
Define
Outline your process goals based on your business strategy and key customer demands - effectively your selling points, and how your process will meet those.
Measure
Measure the elements of your process that will be Critical To Quality (CTQs) and your production capability and obstacles. What are the risks and constraints that will potentially hamper the process? Fabric requirements, location constraints, manufacturing considerations.
Analyse
Carefully analyse the current state of your process and work around your obstacles. Innovate - could you outsource? Could you bring outsourced manufacturing in-house? How about your materials? Is there a cheaper and longer lasting alternative that you could use that will reduce costs over time?
Design
Based on the factors you have investigated and analysed from the previous step, design a refined process.
Verify
Test, test and test again. Then, once you feel you've tested it enough - test it again. Try pilot runs, run every scenario and evaluate. What's going wrong? Taking a process from drawing board to factory floor isn't easy. Human error and miscalculations occur. Perhaps the one thing you thought was hampering product quality was the one thing keeping it at the standard it was. Perhaps reducing staff hours to negate overworking actually decreased the overall skill of your workers and caused even more mistakes.
Once you've established your refined, Six Sigma process, hand it over to the process owner - the individual with the responsibility of handling and managing processes within an organisation.