I'm on the lookout for:
June 4 – US Commerce Secretary Wilbur Ross concluding visit to China. The Commerce Secretary and Vice Premier Liu He did not issue a joint statement after they wrapped up two days of discussions. Consequently, it looks like the world's two largest economies are still on track to commence a $100bn trade war as early as this month. And this has me watching soybean futures very closely.
June 4 – Israeli PM Netanyahu travels to Europe to discuss Iran with Angela Merkel and Emmanuel Macron. Here, I'm looking for progress toward swaying key US allies to assist in applying pressure on Tehran, because a hunch tells me this might go a long way toward easing transatlantic trade issues. Also, bullish for crude oil, of course --depending on Netanyahu's persuasiveness.
June 4 – Philippine President Rodrigo Duterte and SoKo President Moon Jae In holding a bilateral summit in South Korea during Duterte's three-day visit to the country. Maybe not a bad time to look at (EWY) and (EPHE).
June 4 – UK construction PMI data.
June 4 – Eurozone PPI data.
June 4 – US durable goods orders data.
June 4 – US T-Bill auctions.
June 4/5 – EU Justice and Home Affairs council meets to discuss migration, asylum and counterterrorism. These issues are important to us because of the ancillary effects that rising populism has on markets.

June 4-8 – EU reps meeting with Mercosur trade group in Venezuela for negotiations on a free trade agreement. Progress on this front would be bullish for LatAm securities.

June 5

–

UK retail sales data.

June 5 – Japan household spending data.
June 5 – Australia current account data.
June 5 – Australia interest rate decision.
June 5 – Russia PMI data.
June 5 – Eurozone PMIs all over the place.
June 5 – USA PMI data.
June 5 – USA job openings data.
June 5 – Canadian labor productivity data.
June 5 – Draghi speaks.
June 5 – API crude oil stock.
June 5 – EU Ministers for Agriculture and Fisheries meeting to discuss modernizing the Common Agricultural Policy after 2020. It is important for market participants to keep track of these sorts of bureaucratic events because each one is meant to further progress toward European integration, and that has implications for the euro currency and euro-denominated investments.
June 5 – Putin visits Austria. Again, going back to the rise of populism, I will take note of such a visit due to Putin's leadership in this arena.
June 5 – Taiwan holding live-fire drills in Bashi Channel during 2018 Han Kuang military exercises.
I don't want to go too in-depth on this populism/eurozone breakup research here, in my weekly outlook, but for a quick primer check out these supporters of PEGIDA, the increasingly popular German xenophobic group whose acronym stands for "Patriotic Europeans Against the Islamization of the West," often carrying Russian flags and anti-government posters begging for Putin's help.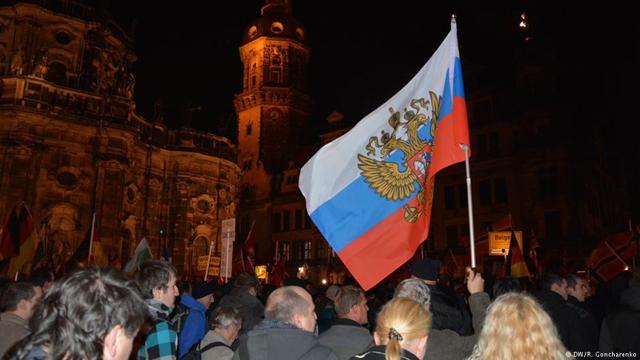 (Source: Deutsche Welle)
June 5 – Italy and Greece begin patrolling Montenegro's skies as part of NATO's air policing missions. This is important because it may cause some apprehension among the Russians, who are very close to Montenegro historically, and still to this day many Russia nationals hold significant investment interest.
June 5 – Ukrainian Parliament scheduled to discuss amendments to bill that would establish anti-corruption court.
June 5-6 – The two chambers of Italy's Parliament hold separate votes of confidence on the government of PM Giuseppe Conte. Watching for credit, equity, and euro FX implications.
June 6 – European Commission will present a second group of legislative proposals on spending programs.
June 6 – Reserve Bank of India MonPol meeting.
June 6 – Trade unions planning a strike in Jordan. Keeping my eye on this #ArabSpring dynamic, as MidEast instability is usually bullish for crude oil. At the moment, thousands have taken to the streets in Amman to protest against IMF-backed austerity measures, and I am seeing reports of people chanting for the fall of the regime.
June 6 – Turkey's central bank.
June 6-8 – Meetings in Singapore between senior officials from ASEAN+3, the East Asia Summit and the ASEAN Regional Forum.
June 6 – Australia GDP data.
June 6 – Swiss CPI data.
June 6 – US import/export data.
June 6 – US productivity data.
June 6 – Canada import/export data.
June 6 – Canada building permits data.
June 6 – EIA crude oil inventory data in the USA.
June 7 – Putin holding Q&A on national television. Looking for any policy cues.
June 7 – Japanese PM Shinzo Abe meeting with POTUS ahead of Trump's summit with NoKo leader Kim Jong Un.
June 7 – Aussie trade balance data.
June 7 – Swiss employment data.
June 7 – German factory orders data.
June 7 – UK house price data.
June 7 – Eurozone GDP data.
June 7 – USA jobless claims.
June 7 – Russia central bank reserves.
June 8 – Pakistan required to submit concrete plan to Financial Action Task Force on how to prevent terrorists from gaining funds.
June 8 – Corruption case against former South African Presdient Jacob Zuma resumes.
June 8 – Japan current account data.
June 8 – Japan GDP data.
June 8 – German industrial production and trade balance data.
June 8 – UK manufacturing data.
June 8 – Brazil CPI data.
June 8 – Canada inflation, manufacturing, and employment data.
June 8 – China trade balance data.
June 8 – Baker Hughes rig count data.
June 8 – Trader positioning data via CFTC.
June 8-9 – G7 summit in Canada.
June 8-10 – Putin in China. Important to take note of strengthening in these two countries' bilateral ties.
June 9 – Austrian Chancellor Sebastian Kurz visiting Israel. Again, here I'm looking for support drumming against Iran.
June 9-10 – Iranian President Rouhani visiting China to meet w/ Chinese President Xi Jinping.
June 9-10 – China hosting Shanghai Cooperation Organization ("SCO") summit. Iran will be attending as an observer.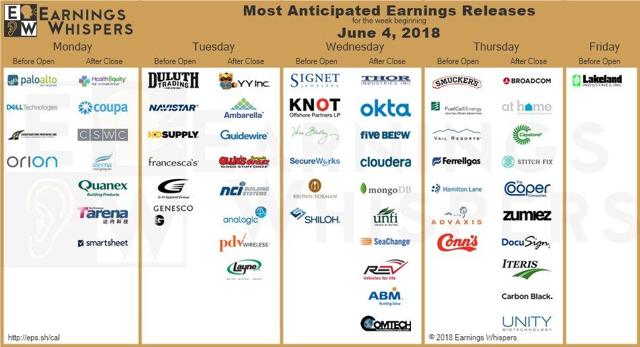 Equity Market Sentiment
1. S&P 500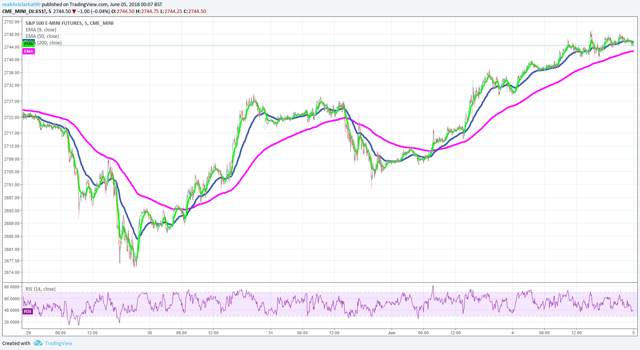 2. Nasdaq 100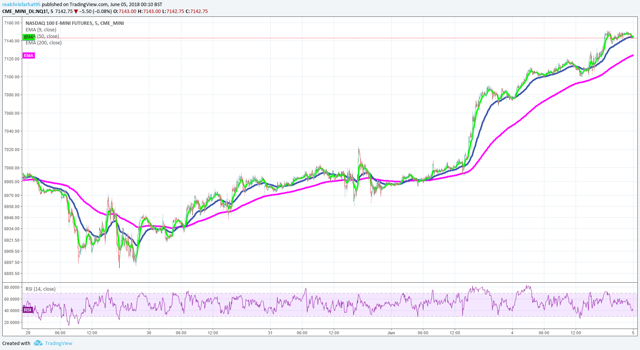 3. Russell 2000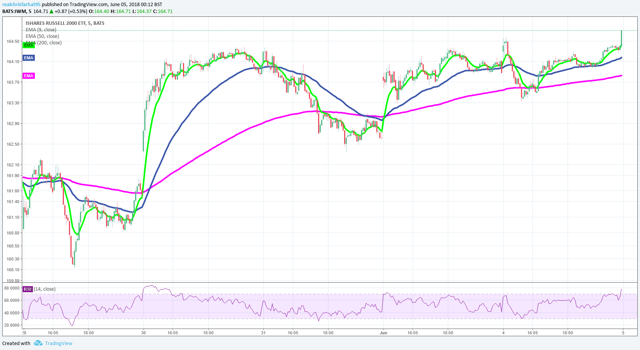 4. Nikkei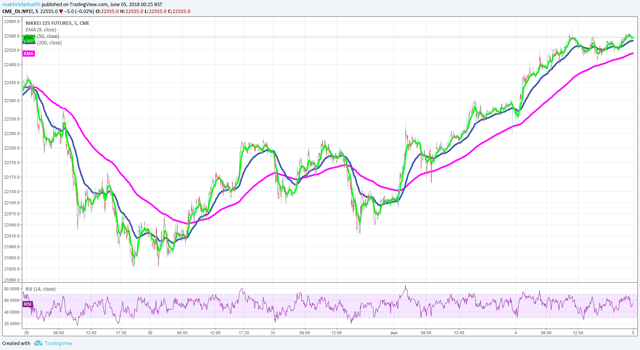 5. Emerging Markets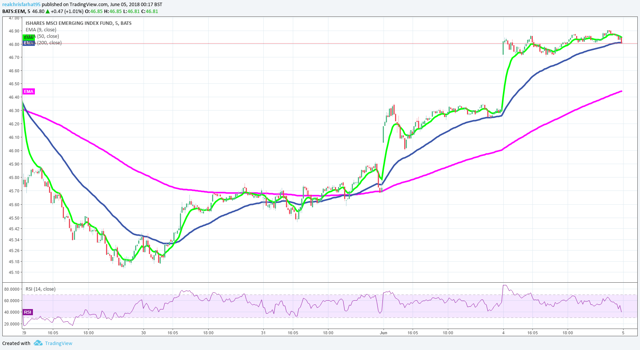 6. World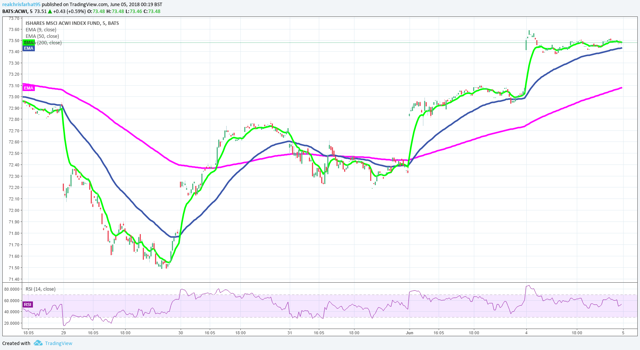 Energy Market Sentiment
7. Crude Oil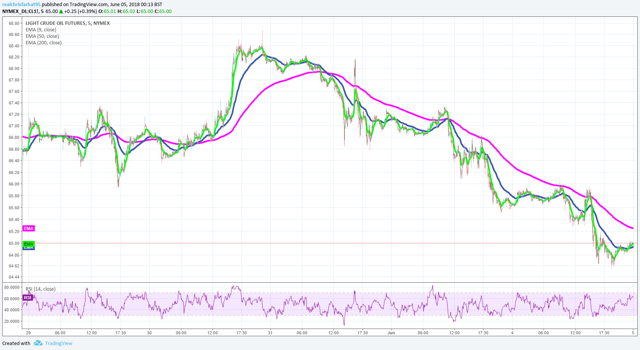 8. Natural Gas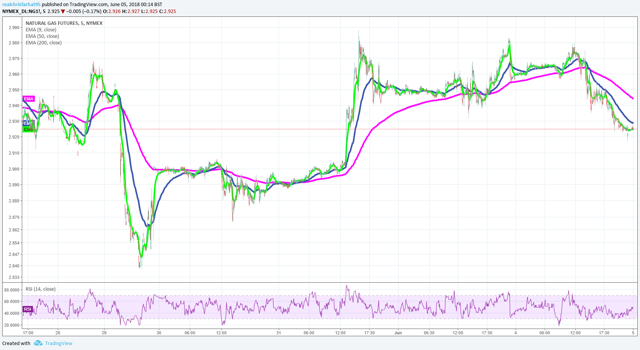 Metal Market Sentiment
9. Gold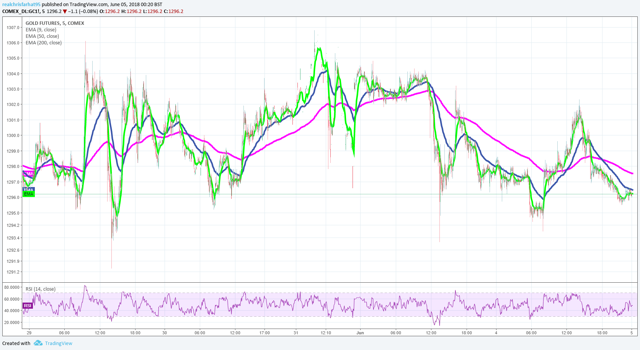 10. Copper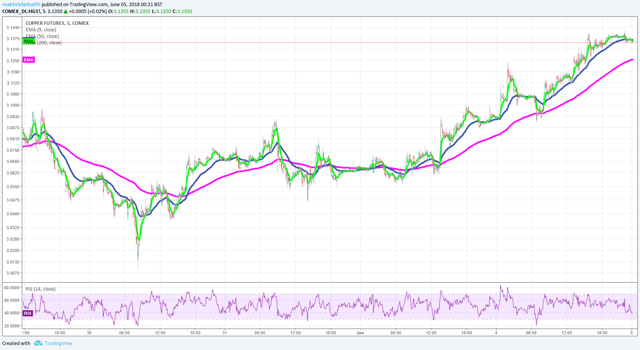 FX Market Sentiment
11. Euro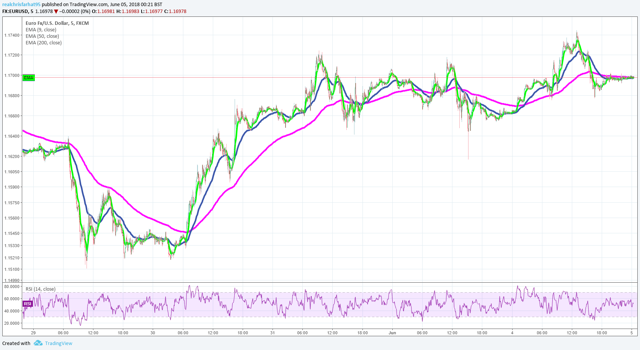 12. Franc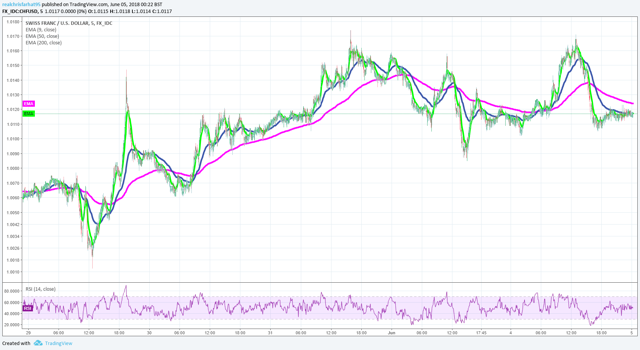 12. Sterling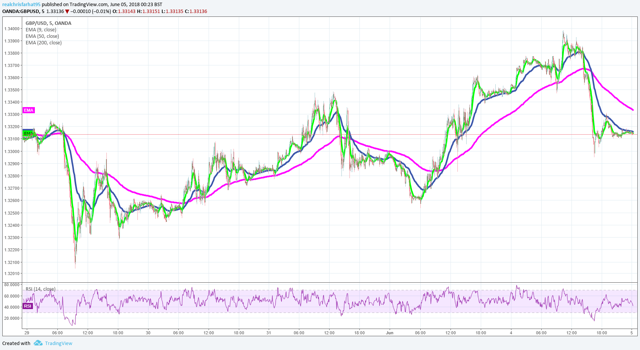 13. Yen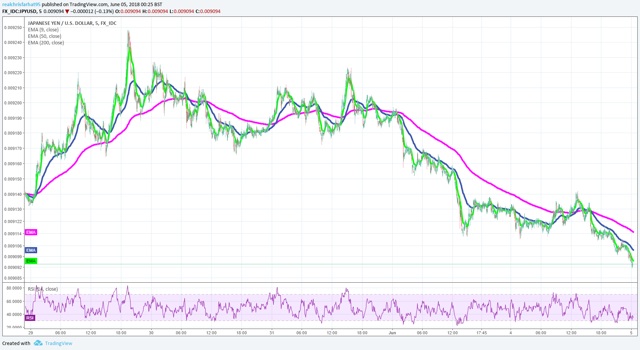 And Bonds...