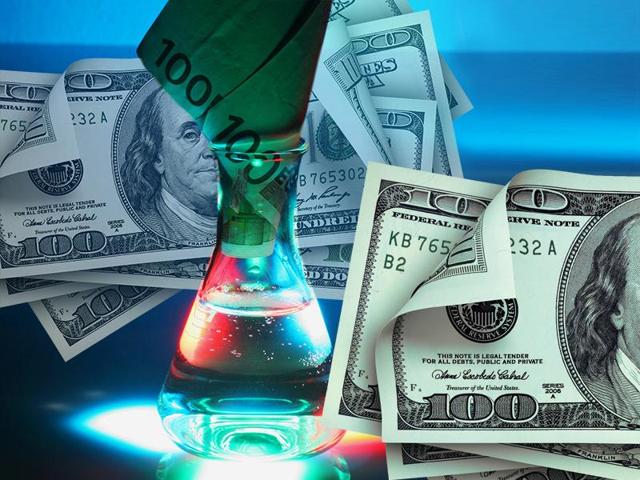 The CEF/ETF Income Laboratory is a fast-growing subscription community covering closed-end fund [CEF] and exchange-traded fund [ETF] income and arbitrage strategies.
Our service includes (among many other features) managed income portfolios (~8% yield) making use of high-yield opportunities in the CEF and ETF fund space, and that are geared towards both active and passive investors (see "How Our Portfolios Can Help You").
Besides the model portfolios, members of the CEF/ETF Income Laboratory also receive:
24/7 access to chat board with Stanford Chemist and over 300 other serious like-minded CEF/ETF income investors, some with decades of trading or professional experience.
Immediate access to articles, which can be significant for fast-moving arbitrage trades or mean reversion picks.
Timely buy and sell alerts to let you know when funds become undervalued or overvalued, with possible replacements suggested.
Exclusive actionable insight and commentary that is not released to the public (not even after a time delay).
CEF/ETF Income Laboratory recently turned two and we're pleased to offer a two-week, no commitment free trial to newer members who may be interested to sample what we have to offer in our service. Free trials end on August 15, 2018 so act now!
Mean reversion strikes again
I am a big fan of exploiting CEF premium/discount mean reversion to provide an additional later of returns on top of receiving distributions from an income portfolio. This is something that we've done quite successfully in our model income portfolios (targeting ~8% yield) in the members section of CEF/ETF Income Laboratory, a value-added premium newsletter I manage on Seeking Alpha's Marketplace.
How does CEF mean reversion work? Let's do an update of our last recommendations in "Three More Overvalued CEFs To Replace" published on March 20, 2018, exactly two months ago. (Note: the original text for this article was released to members on May 20, 2018).
The overvalued U.S. real estate fund, Cohen & Steers Quality Income Realty Fund (RQI), returned -4.36% in two months, while the two suggested replacement funds, Cohen & Steers REIT and Preferred Income Fund (RNP) and Nuveen Real Estate Income Fund (JRS) returned -0.50% and -0.52% respectively over the same time frame. The average differential was +3.85% (~23% annualized).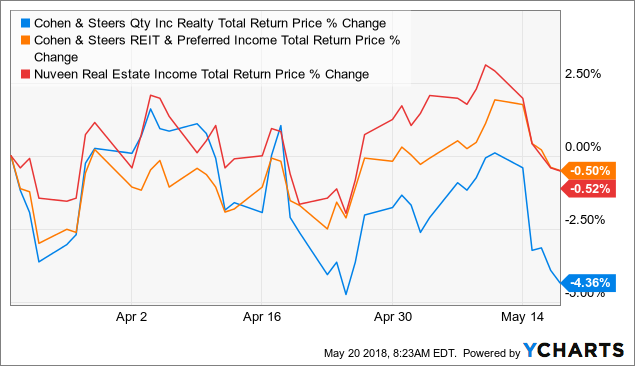 The overvalued U.S. equity fund, Liberty All Star Growth Fund (ASG), returned +1.36% in two months, while the suggested replacement fund, Central Securities Corporation (CET) returned +1.32%. The differential was -0.04% (~0.2% annualized).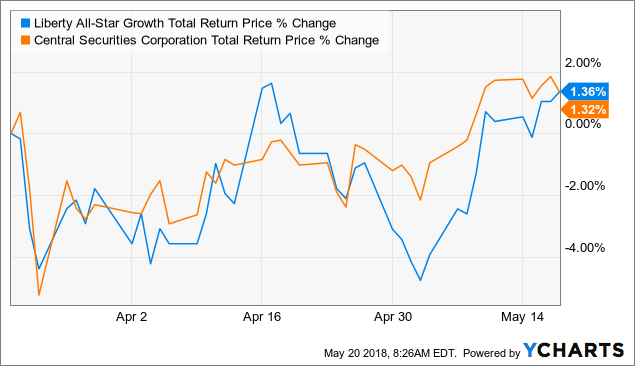 The overvalued MLP fund, First Trust New Opportunities MLP & Energy Fund (FPL), returned +7.16% in two months, while the suggested replacement fund, Nuveen Energy MLP Total Return Fund (JMF) returned +13.59%. The differential was +6.43% (~39% annualized).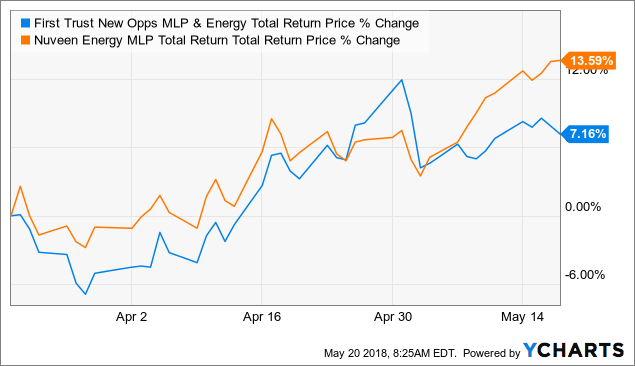 Two pretty big wins (at least as far as CEF arbitrage is concerned) and only one very minor loss. Not bad!
One helpful way of framing the gains from CEF arbitrage is to consider how many months of dividends you've received "for free" from executing the swap. For instance, rotating out of RQI to the other two real estate funds earned +3.85% in two months. This is equivalent of getting nearly five and a half months of distributions from RQI "for free" (on top of the dividends received from the underlying positions). Similarly, swapping from FPL to JMF returned +13.59% in two months, equivalent to getting over six and a half months of distributions from FPL "for free"!
What are the current opportunities? We've just released a note to members "Beware Reversion In Calamos Funds", so if you are an owner of one of the Calamos CEFs, it might be prudent to lock in some juicy profits and invest in a more attractively valued CEF for the time being.
What CEF rotation is and isn't
I know that some CEF investors, particularly income-oriented investors, may balk at the first mention of "arbitrage or "rotation". They may ask "Why sell a fund that has been paying me a steady dividend for X years? Whether the fund is overvalued or undervalued does not affect the stability of the income stream."
My response is: yes, that's right! But we can do better than that!
But let's clear up any potential misunderstandings or misconceptions first, about what CEF rotation is and isn't.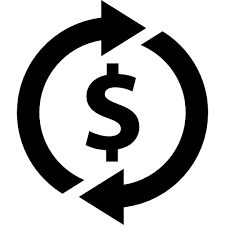 Firstly, while CEF rotation or arbitrage does involve more active trading than buy-and-hold, it is emphatically not the opposite, nor is it mutually exclusive to, income investing. In other words, the "trading" is being conducted on top of an income investing strategy. When we switch from one CEF to another, we are preserving our income stream, just that we're getting it from a different instrument. Of course, I understand that sometimes the fund we're switching to will be lower-yielding than the fund that we swapped out from, but then at other times it will be the reverse, and it more or less evens out in the end. Moreover, it should be remembered that since we're necessarily swapping from one fund to another in the same sector, yield becomes even less important of a consideration. This is because when two funds are investing in the same universe of assets (with similar leverage), a higher yield for one fund is simply going to be compensated by a slower NAV growth compared to the other, or vice versa. As I've stated many times before, yield is not something that can conjured out of thin air!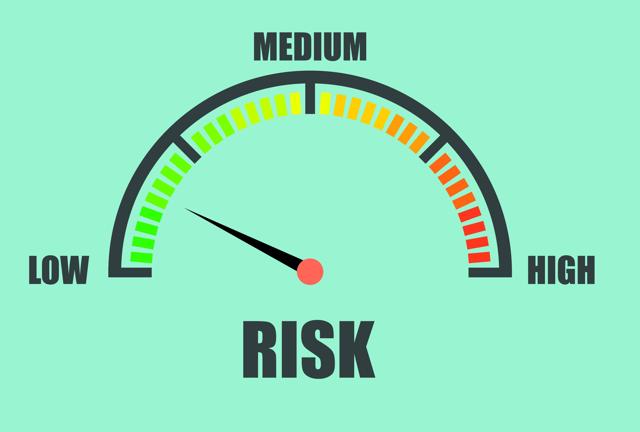 Secondly, not all forms of "trading" are created equal. In fact, CEF rotation is about one of the least risky forms of trading that you can do. Since we're swapping between funds in the same sector, we aren't making any directional bets on how the market will move in the future. Moreover, as funds are inherently diversified instruments with lower volatility than single stocks, CEF arbitrage is also generally less risky than single stock arbitrage, such as swapping between Verizon (VZ) and AT&T (T). For instance, the correlation between Eaton Vance Enhanced Equity Income Fund (EOI) and Eaton Vance Enhanced Equity Income Fund II (EOS) over the past year is 0.77 on a price basis and 0.95 on a NAV basis, whereas the correlation between VZ and T is only 0.65. Therefore, while you're not going to double your money in a few months like you can with Bitcoin or a small-cap biotech, you're not going to lose half your capital in the same time frame, either! (And as some income investors have found out recently, even popular high yield stocks can fall ~50% rather quickly).

Thirdly, the core idea we're exploiting in CEF rotation/arbitrage is the concept of mean reversion of premium/discount values (see introduction section of Reflections On Chemist's CEF Report Pick Performance In 2017 for an explanation). Premium/discount reversion is an academically validated concept. This means that even though I'm not saying that I can predict share price movements for any given trade or swap, I have confidence that when repeated many times, the overall strategy should yield profitable results. Remember, we are still getting regular income while executing this strategy! Mean reversion has also been successfully utilized in the monthly CEF picks for the Chemist's CEF Report series, with 6 out of 6 performance over the benchmark in 2018 H1.
Finally, while buy and hold is a perfectly valid investing strategy, remember that whenever a fund at a significant premium makes a distribution, an investor loses alpha. The situation is made even worse for investors who leave their funds on automatic dividend reinvestment, commonly known as "DRIP". Not only is alpha being lost on existing shares, but the effectiveness of dividend reinvestment is being hamstrung by the fact that part of the cash has effectively disappeared as it went towards "buying the premium" of the reinvested shares.
CEF rotation = compounding income on steroids!

Anabolic steroids help promote muscle growth. Sure, you can also get buff by working out in the gym, but it's actually much faster using steroids. In a landmark study by Bhasin et al. published in the New England Journal of Medicine over 20 years ago, it was found that taking testosterone alone was significantly better at producing muscle growth than just exercise alone! Not surprisingly, however, the greatest increase in muscle was obtained in the group that both received testosterone and exercised.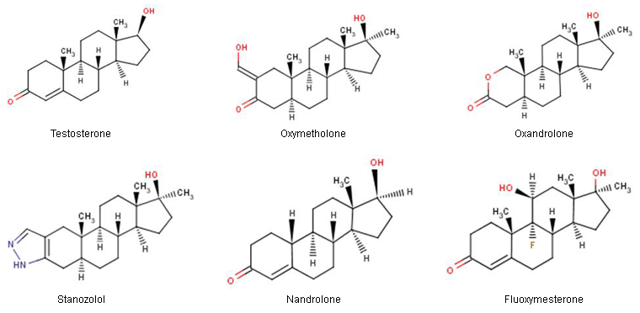 (Some steroids of the chemical variety. I do not condone illegal steroid use, as the adverse health effects can be severe.)
What does this have to do with investing? I like to call CEF rotation "compounding income on steroids" because not only do you get compounding from reinvested dividends (which we do in our portfolios, but selectively rather than automatically), but you also get additional compounding from the CEF rotation. I believe that this approach is superior to buy-and-hold because you get to grow your income stream much faster than with DRIP alone, similar to how "testosterone plus exercise" was better at growing muscle than "exercise alone".
It works and our members have seen the results
When the thesis does play out, the results can be highly profitable. Take our Flaherty & Crumrine Preferred Securities Income (FFC) to Nuveen Preferred & Income Securities Fund (JPS) then back to FFC trade that we conducted in the Tactical Income-100 Portfolio earlier this year (described in the public article: How CEF Rotation Beat Buy And Hold). We now own 4% more shares of FFC when we repurchased it compared to when we first initiated the position two months prior, simply because we rotated into the cheaper JPS during part of this period. (Note that this does not include the effects of DRIP). Remember, we were always invested in a preferred stock CEF at any one time, this wasn't a case of getting lucky with a call on how preferred stocks would have done in a relatively short time frame. Is 4% more shares of FFC a lot? In the context of CEF rotation, absolutely yes! It would normally take over half a year on DRIP for FFC to compound 4% extra shares, but we were able to do it in just over two months from CEF rotation (and this would have been even faster if we had DRIP'd the position).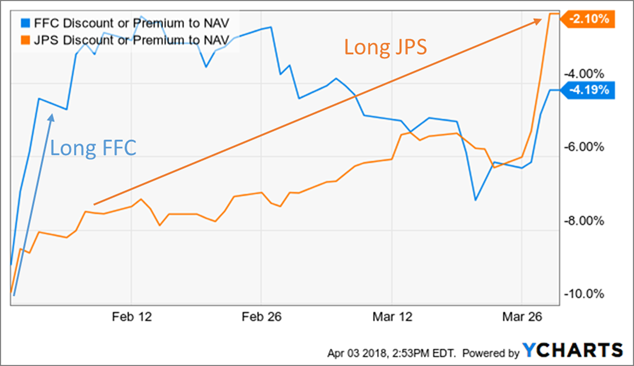 Here's another example of a CEF rotations trade we executed in the members section of CEF/ETF Income Laboratory, this time in our CEF-only Income Generator Portfolio. On March 29, 2018, we swapped from PIMCO Corporate & Income Opportunity Fund (PTY) to PIMCO Corporate & Income Strategy Fund (PCN) (members link). PCN has outperformed PTY by nearly 5% in the four months that we made the swap (~14% annualized), equivalent to getting nearly 7 months of dividends from PTY "for free" (on top of receiving dividends from PCN!). We are now poised to switch back from PCN to PTY, allowing us to compound our shares in PTY by +5% without DRIPing (since all our distributions from PCN were received in cash).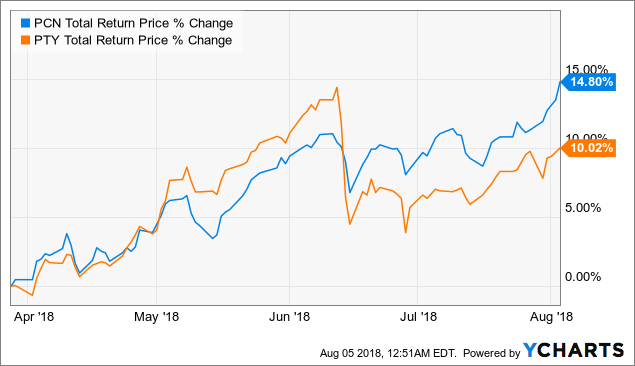 The main advantage of this CEF rotation strategy is that one can grow their share count in the underlying CEFs even while taking all of their distributions in cash (which can be used for withdrawal spending or for other reinvestments). This adds a nice "growth" aspect to income investing (on top of DRIP) which is why I call it "compounding income on steroids". If this type of income compounding approach interests you, please consider joining the CEF/ETF Income Laboratory on a no-risk, commitment-free 2-week free trial.
The main risk of CEF rotation is that the divergence in valuation can widen further, rather than narrow. In that case, we simply hold on to the more undervalued CEF for longer, patiently collecting regular distributions, until an opportunity to rotate into a more undervalued fund presents.
Our CEF Watchlist
To make identifying CEF rotation opportunities easier for members of CEF/ETF Income Laboratory, we have recently launched our "CEF Watchlist" (in beta phase) maintained on Google Sheets that should help members more easily identify CEF rotation opportunities.
For example, in our last weekly missive "Weekly CEF Roundup: Sell PFO, Be Careful With JMLP" (currently in the members section), we noted that Flaherty & Crumrine Preferred Income Opportunity Fund (PFO) gained +7.28% in premium last week, giving it a premium of +3.82% and a 1-year z-score of +2.0. Using our CEF Watchlist, a potential swap partner could easily be identified. Quoting from the article:
As we can see from the table below, PFO is trading at elevated valuations compared to the rest of the Flaherty & Crumrine stable. Moreover, all of the funds have fairly similar 1, 3 and 5-year return profiles, so we would not be worried about losing performance even if we were to swap away from PFO. An easy recommendation for those holding PFO would be to swap to Flaherty & Crumrine Dynamic Preferred and Income Fund (DFP), which has a discount of -3.93% and a 1-year z-score of -0.5.

We can see that the valuation difference has corrected somewhat over the last week, with price returns of +1.56% for DFP versus -0.51% for PFO. Members acting on this differential could have therefore gained over 2% in only 1 week days (>100% annualized), or the equivalent of earning over 3.5 month's worth of distributions from PFO in only 5 days.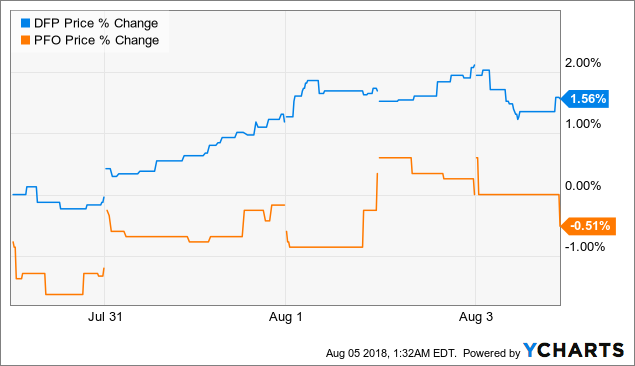 More adventurous CEF traders may consider shorting the overvalued fund, allowing them to execute CEF arbitrage regardless of whether they had owned the fund in the first place. Of course, shorting brings its own set of risks, such as paying a short fee, being responsible for the dividends, getting shares recalled at any time, so this should only be attempted by experienced investors. It is recommended that the strategy only be executed for funds that have a reasonable borrow rate (less than 10%).
Here's another snapshot from our CEF Watchlist, for the hugely popular PIMCO taxable CEF line-up. I also include "Buy", "Hold" or "Sell" ratings* to give members a preliminary indication as to the attractiveness of the valuation of the CEF. As we can see, all of the funds are trading with positive z-scores, and PIMCO Dynamic Credit and Mortgage (NYSE:PCI) has finally joined the rest of its peers in premium territory. As a result, all of the funds have acquired either "Hold" or "Sell" ratings for now. The historical discount ranges are also given to help members assess how attractive the current valuation is relative to their historical 1, 3 and 5-year discounts.

*Disclaimer: The ratings are for educational purposes only and do not take into account the appropriateness of the security for your personal circumstances, risk tolerance, what else is in your portfolio, etc. The "Buy", "Hold", or "Sell" ratings should not be construed as a solicitation to trade upon any security. Conduct your own due diligence and consult your registered investment advisor before trading.
To access our members-only CEF Watchlist, please consider joining the CEF/ETF Income Laboratory.
Check out what our members have been saying...
Take a look to see what our members have been saying about CEF/ETF Income Laboratory. Note that all of the reviews and selected quotes below are from the last 45 days.

"Invaluable Investing Service"

"Mandatory for Income-Seekers"

"Comprehensive CEF/ETF information, and a highly responsive Author! It doesn't get much better than that."

"The information here is high quality, no fluke."

"Love it! This is a great service..."

"As a guide SC has been an excellent choice!"

Free trial
We're opening up a limited time only free trial for the CEF/ETF Income Laboratory to celebrate our service reaching the two year old mark, so that you can try out our service on a no-risk, commitment-free basis. You'll also get to experience our vibrant community of over 300 serious, income-orientated CEF and ETF investors, counting numerous full-time and professional traders and investors amongst our ranks.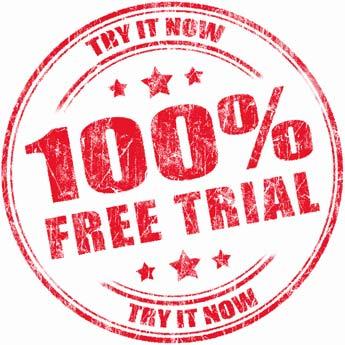 To try CEF/ETF Income Laboratory on a free trial, please CLICK HERE. Trials close on August 15, 2018, so act now!
CEF/ETF Income Laboratory: Premium Income and Arbitrage Strategies

If you have enjoyed my article, please click the "Follow" button next to my name to be alerted to my new free content! The CEF/ETF Income Laboratory is my Marketplace service on Seeking Alpha focused on income and arbitrage strategies for closed-end fund (CEF) and exchange-traded fund (ETF) portfolios. Members receive exclusive subscriber articles and an early look at public content with more actionable recommendations and ideas.

We're currently offering a limited time only free trial for the CEF/ETF Income Laboratory. Trials close August 15, 2018, so please join us by clicking on the following link: CEF/ETF Income Laboratory.