Another Year Coming To A Close, 8%-Yielding Portfolios Income Continue To Grow
Please Note: Blog posts are not selected, edited or screened by Seeking Alpha editors.
ETF investing, CEFs, Dividend Investing, Portfolio Strategy
Seeking Alpha Analyst Since 2014
CEF/ETF Income Laboratory is a premium newsletter on Seeking Alpha that is focused on researching profitable income and arbitrage ideas with closed-end funds (CEFs) and exchange-traded funds (ETFs). We manage model safe and reliable 8%-yielding fund portfolios that have beaten the market in order to make income investing easy for you. Check us out to see why one subscriber calls us a "one-stop shop for CEF research."
Click here to learn more about how we can help your income investing!

The CEF/ETF Income Laboratory is a top-ranked newsletter service that boasts a community of over 1000 serious income investors dedicated to sharing the best CEF and ETF ideas and strategies.

Our team includes:
1) Stanford Chemist: I am a scientific researcher by training who has taken up a passionate interest in investing. I provide fresh, agenda-free insight and analysis that you won't find on Wall Street! My ultimate goal is to provide analysis, research and evidence-based ways of generating profitable investing outcomes with CEFs and ETFs. My guiding philosophy is to help teach members not "what to think", but "how to think".

2) Nick Ackerman: Nick is a former Financial Advisor and has previously qualified for holding Series 7 and Series 66 licenses. These licenses also specifically qualified him for the role of Registered Investment Adviser (RIA), i.e., he was registered as a fiduciary and could manage assets for a fee and give advice. Since then he has continued with his passion for investing through writing for Seeking Alpha, providing his knowledge, opinions, and insights of the investing world. His specific focus is on closed-end funds as an attractive way to achieve income as well as general financial planning strategies towards achieving one's long term financial goals.
3) Juan de la Hoz: Juan has previously worked as a fixed income trader, financial analyst, operations analyst, and economics professor in Canada and Colombia. He has hands-on experience analyzing, trading, and negotiating fixed-income securities, including bonds, money markets, and interbank trade financing, across markets and currencies. He is the "ETF Expert" of the CEF/ETF Income Laboratory, and enjoys researching strategies for income investors to increase their returns while lowering risk.

4) Dividend Seeker: Dividend Seeker began investing, as well as his career in Financial Services, in 2008, at the height of the market crash. This experience gave him a lot of perspective in a short period of time, and has helped shape his investment strategy today. He follows the markets passionately, investing mostly in sector ETFs, fixed-income CEFs, gold, and municipal bonds. He has worked in the Insurance industry in Funds Management, helping to direct conservative investments for claims reserves. After a few years, he moved in to the Banking industry, where he worked as a junior equity and currency analyst. Most recently, he took on an Audit role, supervising BSA/AML Compliance teams for one of the largest banks in the world. He has both a Bachelors and MBA in Finance. He is the "Macro Expert" of the CEF/ETF Income Laboratory.

Summary
Our 8% yielding portfolio incomes continue to grow.
Our CEF rotation strategy plus avoiding large distribution cuts are key.
Importantly, no capital has been added to the portfolios since inception.

Our membership is exceptionally popular because we help you:
(1) Identify the most profitable CEF and ETF opportunities.
(2) Earn a ~8% dividend yield together with capital appreciation.
(3) Avoid the overpriced funds that can sink your portfolio.
The great news is that we're currently offering a limited-time-only free trial, so there's no better time to try us out! Start generating safe and reliable 8% yields from our portfolios today! CLICK HERE TO SIGN UP

"An Invaluable Resource"

====================
Another year is coming to a close. It was another phenomenal year for the market overall. At least, it was thus far. There is still the month of December left and no one knows just how far the Omicron COVID variant could take us in terms of volatility. Every index is up at this time for the year.

Every sector is also in the green this year. It's really topping off an excellent three-year run. 2020 turned out to be quite the positive year for most assets as well. Not to mention that 2019 was a great year for the market, too.

At the same time, what has continued to rise throughout the years is our portfolio's income that we run at the CEF/ETF Income Laboratory. Our swap strategy and picking up solid closed-end funds to invest in have both compounded into this excellent outcome. At the same time, the portfolios are offering significantly above-average yields to investors.
The Income Generator Portfolio currently yields 7.64% and recently hit an all-time high in regular monthly income. That is income that is adjusted for the year-end specials that CEFs frequently pay.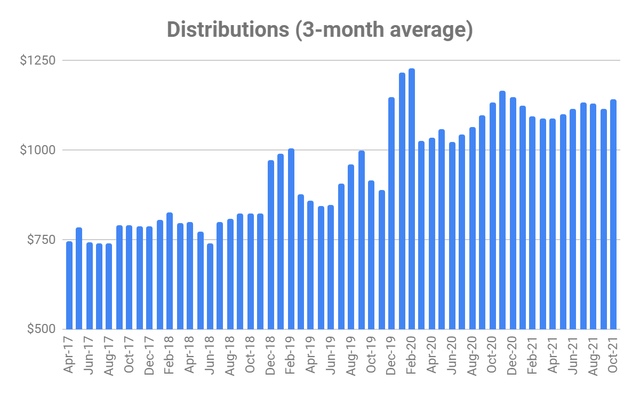 It isn't just the Income Generator Portfolio, but our Tactical Income-100 Portfolio as well. That portfolio is currently dishing out a 7.79% yield to investors. There too, the portfolio has been grinding out higher and higher income for investors.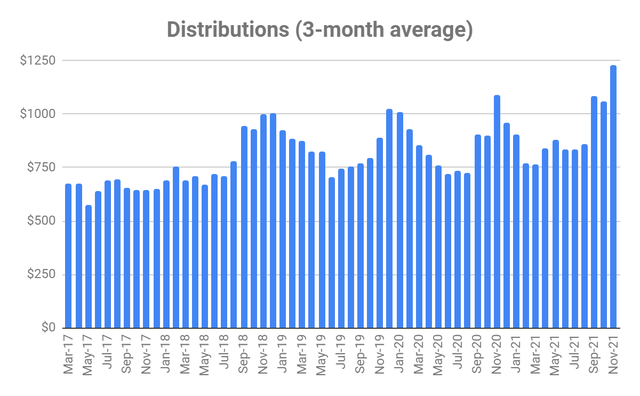 So you don't have to settle for a high yield and then expect no growth on top of it. Our portfolios demonstrate that it is possible to have both. As a reminder, there has never been any new capital put to work in these model portfolios. They simply started out at $100k portfolios.
Part of what makes this strategy work, besides picking out higher quality closed-end funds, is our "double-compounding" for "free shares."
The "compounding income on steroids" methodology enables one to grow their share count without DRIPing. So in effect, you can potentially get a double compounding from CEF rotation plus dividend reinvestment. For investors who need to withdraw their dividends for living expenses, this method can also allow you to grow the income stream to keep up with inflation, even without having to reinvest all of the distributions.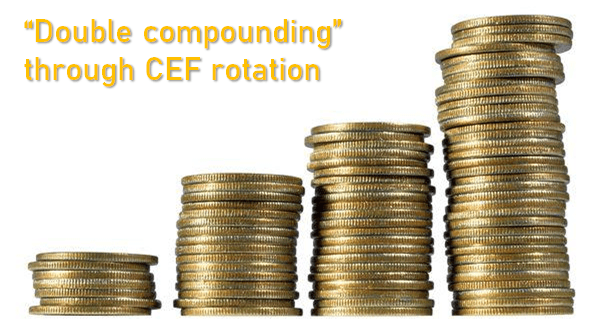 The nice thing about this strategy is that it can be easily fine-tuned to fit the style of both active and passive investors. Even so, many conservative investors still balk at the first mention of "trading" or "arbitrage" or "rotation". They may ask,
"Why sell a fund that has been paying me a steady dividend for X years? Whether the fund is overvalued or undervalued does not affect the stability of the income stream."
My response is: yes, that's right. But we can do better than that!
Our method is simply a strategy that is OVERLAID on top of an existing income strategy and DOES NOT replace it. Even a few trades a year can make a huge difference to the bottom line of a conservative income portfolio!
Just ask yourself this question: if I came up to you and offered you a FREE increase of 5% of your existing shares of a particular CEF, would you say yes or no? If your answer is yes, take the dive today and let us help you!
Start off 2022 right, with a high-yielding portfolio that you can model that is also providing growth to combat inflation.
====================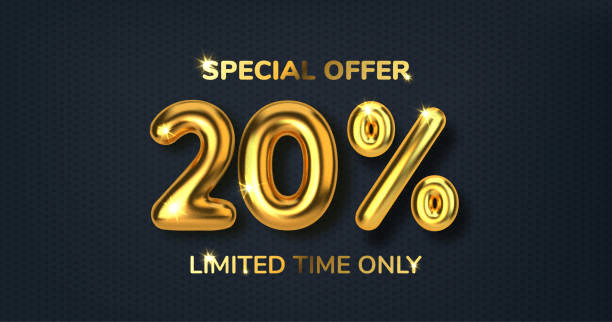 We'd love for you to become a member today, joining over 1000 other serious CEF and ETF investing members. That's why we are offering a discount of 20% off the first year of membership for more serious, like-minded investors only!
Here is a little bit about what we offer;
4 experts for the price of 1
4 model portfolios that investors can easily follow along with
24/7 chat board for asking questions and discussing investment opportunities
immediate access to all of our articles - no delay and this also includes exclusive articles that never get republished
| | | |
| --- | --- | --- |
| Feature | Free | Premium |
| Chat board | No access to chat board. | 24-hour access to chat board with Stanford Chemist, Nick Ackerman, Juan de la Hoz and Dividend Seeker, as well as over 1000 other serious like-minded CEF/ETF income investors, some with decades of trading or professional experience. |
| Timing of articles | Certain articles generally released after 2 to 4 weeks of delay. | Immediate access to all articles. This can be significant for short/medium-term trading ideas (e.g. CEF arbitrage), corporate actions (such as rights offers or tender offers) where immediate action is required, or for acting on timely buy and sell alerts for undervalued or overvalued funds. |
| Portfolios and trade alerts | None. | A Tactical Income Portfolio to exploit mean reversion, special situations and deep value opportunities, an Income Generator Portfolio for steady income, and a Taxable Income Portfolio for maximizing after-tax returns. Also, a newly-launched ETF Income Portfolio. |
| Commentary and analysis | A "just the numbers" presentation on the quantitative aspects of the fund or market, no specific recommendations. | Additional actionable insight and commentary is provided. For example, in the CEF Weekly Roundup we provide actionable recommendations on relevant fund news and events. In the monthly CEF reports, we may make a recommendation as to whether a certain top-ranked fund may belong in your portfolio or not. |
====================
"A Breath of Fresh Air - A Service That Excels in Customer Service"
Consider reading some of the reviews that members of the community have left us!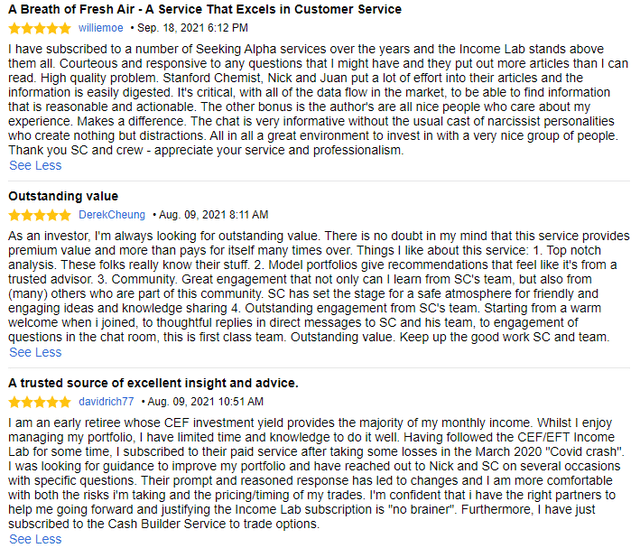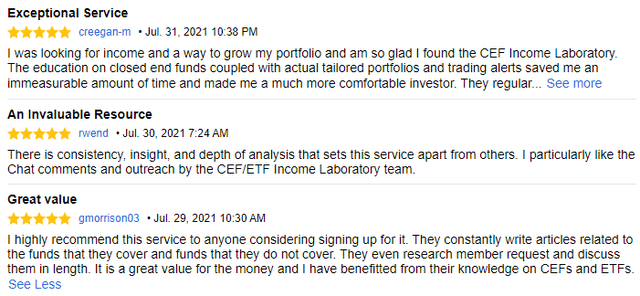 ====================

CEF/ETF Income Laboratory: Profitable CEF and ETF Income and Arbitrage Ideas
Whether you're a novice or experienced closed-end fund ("CEF") and exchange-traded fund ("ETF") investor, the "Income Lab" is the right place for you. Our goal is to help you benefit from income and arbitrage strategies in CEFs and ETFs, all without having to be an expert, because we do the heavy lifting for you. If that sounds like something you'd be interested in, we hope you'll consider joining us here at CEF/ETF Income Laboratory.
We would love for you to join us. We are sure that you will enjoy our service and benefit from what we have to offer!
Sincerely,
Stanford Chemist, Nick Ackerman, Juan de la Hoz and Dividend Seeker
Seeking Alpha's Disclosure: Past performance is no guarantee of future results. No recommendation or advice is being given as to whether any investment is suitable for a particular investor. Any views or opinions expressed above may not reflect those of Seeking Alpha as a whole. Seeking Alpha is not a licensed securities dealer, broker or US investment adviser or investment bank. Our analysts are third party authors that include both professional investors and individual investors who may not be licensed or certified by any institute or regulatory body.