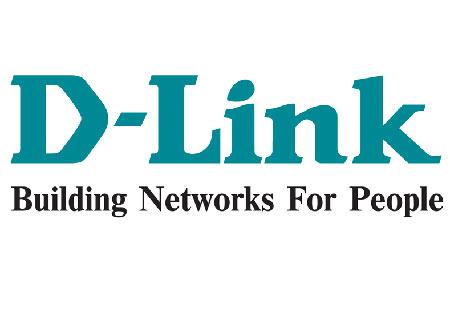 Scrip Code: 533146 / DLINKINDIA
CMP: Rs. 162.15; Market Cap: Rs. 575.71 Cr; 52 Week High/Low: Rs. 251.80 / Rs. 95.60. Total Shares: 3,55,04,850 shares; Promoters : 1,81,14,663 shares -51.02 %; Total Public holding : 1,73,90,187 shares - 39.62 %; Book Value: Rs. 37.87; Face Value: Rs. 2.00; EPS: Rs. 5.73; Dividend: 35.00 %; P/E: 28.27 times; Ind. P/E: 21.65; EV/EBITDA: 17.53. Total Debt: Rs. 3.51 Cr; Enterprise Value: Rs. 576.15 Cr.
D-LINK INDIA LTD: D-Link India Ltd was founded in the year 2008 and is based in Mumbai. D-Link (India) Limited was formerly known as Smartlink Network Systems Limited. Company is a subsidiary of D-Link Holding Mauritius Inc. D-Link (India) Limited engages in the marketing and distribution of networking products in India and SAARC countries. It primarily offers digital home, easy portal, home servers, security box, Internet protocol (NYSE:IP) device integration and wireless routers, as well as carrier switches, broadband digital subscriber lines (NYSE:DSL) and DSL access multiplexers, integrated access devices, cable modems, voice over IP, passive optical network, rural connective platform outdoor wireless bridges, digital home appliances, network storage, and IP surveillance and multimedia devices for customers and service providers. The company also provides metro network, access network, premises network and home entertainment focusing on the provision of backend infrastructure services to customers at various levels, such as service distribution, aggregation, and access and premise networks. The company sells its networking products to distributors, original equipment manufacturers and system integrators, as well as for the enterprise and small and medium business segments in the government, hospitability and education sectors. It also exports its products. D-LINK INDIA LTD can be locally compared Salora International Limited, Computech Intl. Ltd, Redington India Ltd, Vintron Informatics Ltd, Zenith Computers Ltd, Encore Software Ltd and globally with Emulex Corp of USA, Emcore Corp of USA, Digi International Inc of USA, Cisco Systems Inc of USA, Intel Corporation of USA, Qualcomm Inc of US, United Technologies Corp of USA, Netgear Inc of USA, Novatel Wireless Inc of USA, Netas Telekomunikasyon A.S. of Turkey, Transmode AB of Sweden, Pace Plc of London, Alpha Networks Inc of Taiwan, Hitachi Kokusai Electric Inc of South Korea, Humax Co, Ltd of South Korea, Wave Electronics Co, Ltd of South Korea, Wistron NeWeb Corporation of Taiwan, Ceragon Networks Ltd of Isreal, Inter Far East Engineering Public Company Limited of Thailand, Marco Holdings Berhad of Malaysia, Startia Inc of Japan, Gremz, Inc of Japan, Aiko Corporation of Japan
Investment Rationale: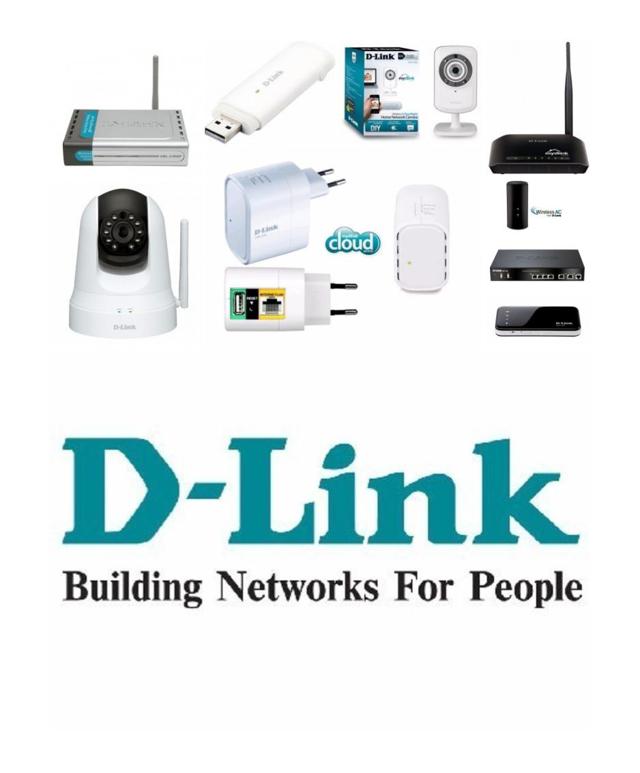 D-Link (India) Limited was incorporated in 2008. D-Link (India) Limited is a subsidiary of D-Link Holding Mauritius Inc. D-Link India is in business of marketing and distribution of networking, broadband, digital, voice, and data communications products of its parent D-Link Corporation, Taiwan in India. D-Link Corporation, Taiwan is globally renowned for its networking products and solutions and has a presence in 67 countries with a wide range of products. D-Link India distributes switches, routers, modems, voice over Internet protocol products, surveillance equipment, print servers, Ethernet cards, and broadband equipment. India is expected to witness a data boom similar to the voice boom witnessed in 2008. The total number of internet connections is expected to reach 463 million by FY18E (as per FICCI KPMG). The national optic fibre network as proposed by the new government will facilitate the New Telecom Policy (NTP 2012) targeting 600 million broadband users by 2020. Currently, India has about 55 million fixed and mobile broadband users. The Indian networking industry is undergoing a rapid transformation with the advent of new technologies, higher bandwidth and high speed wireless connectivity. The growth in this sector is likely to be accelerated as the economy steadily moves to a higher gear in 2014-15 driven by a gradual revival in industrial production, stable agri-sector activity, steady services growth and easing inflation. With the economy poised to grow at a steady pace, Enterprises are investing towards setting up a strong networking infrastructure that can deliver reliable and efficient end-to-end solutions which eventually transforms their productivity from business operations. The roll out of 4G services and the significant government initiatives in aggressively promoting broadband usage in the country are driving the demand of networking products like routers, modems, switches and access points to storage and surveillance products across all verticals. The number of computing devices, PCs, tablets, smart phones has increased rapidly in India and networks, especially wifi networks, need to be deployed to share information and resources across users and devices. Indian users are upgrading their networks to take advantage of complex applications, advanced communication capabilities and rich multimedia content. Indian users need the convenience and flexibility of operating their various devices in an increasingly mobile or wireless manner. Similarly, market demand for television connectivity products has increased as users seek to connect their televisions to internet and for entertainment content. These developments augurs well for D-Link India, and with the networking industry in an expansion mode, the company looks forward to sound long term growth prospects. D-link supplies complete range of switching solutions including switches, L3/L2 managed web-smart and un-managed switches. D-Link is the market leader in port shipment of switches with market share of 30 %. The demand for switches are driven by bandwidth intensive applications like streaming video, VoIP and high-end multimedia and the rising demand for gigabit switches are driven from large enterprises and service providers and D-Link carters to all. D-Link's Product portfolio includes business class access points, unified switching solutions and long distance wireless systems. D-Link is the market leader by volumes in WLAN category with 40 % market size. Expansion of the smart phone market has helped D-Link to profitably position its products like mydlink, mobile companion and 3G in a leading space. D-Link also offers a wide range of IP-based surveillance cameras with wired and wireless options, including stand-alone network cameras, pan tilt zoom cameras, dome cameras, box cameras and outdoor cameras. This business gets orders from all relevant sectors like consumer, SMB/SME and enterprise. D-Link also handles cabling requirements of large enterprises and SMEs/SMBs across sectors. In healthcare, the focus is on high data transmission in ICU and operation theatres, while it provides complete platform of infrastructure systems and fibre connectivity for data centres. For enterprises, it offers exhaustive solution for physically distributed network and plan for flexible cabling. D-Link has recently acquired TeamF1 Networks, a provider of embedded software engineering with expertise in networking and security, in a share swap deal of 5.5m shares were issued at a price of Rs. 30 each, resulting in goodwill on acquisition of Rs. 15.35 Crs. TeamF1 provides networking and security solutions for key infrastructure components of communication and industrial equipment's (both wired and wireless). Its products have been planted in embedded systems by scores of OEM customers ranging from big corporates to start-up companies. This acquisition will not only foment D-Link's technological and R&D capabilities but also spur in-house customization and development of new localized products. To strengthen its reach in industrial networking segment, D-Link has recently tied up with MOXA, a well-recognized player in industrial networking, computation and automation and MOXA has presence in over 70 countries. This alliance is aimed towards providing comprehensive industrial networking solution with switching, IP surveillance & wireless products as part of its offering. This association will help D-Link to offer reliable network solution for industrial grade networking technology catering to wide industrial segments like power, factory automation, surveillance projects, oil & gas, marine and telecom carriers. With the rollout of 4G and its enabled products will help D-Link to leverage its position in SOHO/SMB segment. Its latest product line from Connected Home Solution comprises of Wi Fi smart plug, motion sensor, audio extender and apps. It has also unveiled 'D-LINK Connect Mobile App' for its channel partners and retailers across the country. This app provides instant update on new product introductions, details on select SKUs with specification videos, news, events etc. There is a good demand for D-Link's portable routers have got a thrust from widespread adoption of 4G LTE technology in the consumer segment. Some other new products introduced last fiscal include a baby camera and 11AC product line up with cloud services which helps in stream media, share files and control network from any PC or mobile device remotely. Also D-Link Corporation recently signed a non-binding MOU with the Telegana government to set up its global R&D centre, and expands its Hyderabad office and build a network training centre in Indian state of Telegana with an investment of over Rs. 350 Crs. D-Link (India) continues to rely heavily on wares imported from D-Link Corporation and its subsidiaries, associates. To maintain its technological edge D-Link Corporation continues to rack up R&D spending which grew 18 % in the year ending 2014 and constituted 3.7 % of net operating revenues. As a result, it has been awarded copyrights and patents on several technological platforms including application specific integrated circuit (OTC:ASIC) computer chips, hardware technology designs, software applications and other intellectual properties.
Outlook and Valuation: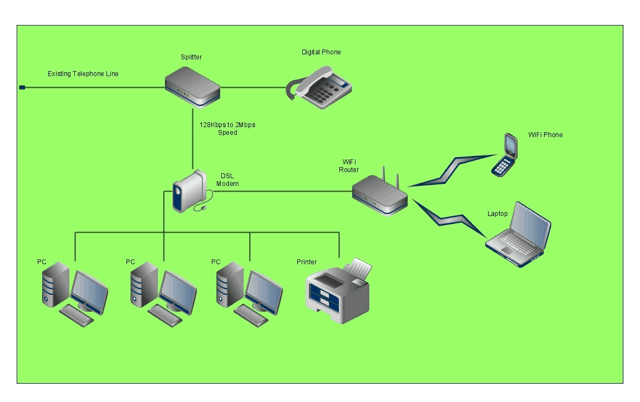 D-Link (India) Limited is a part of D-Link Corporation and is one of the largest networking company in India. The Company is engaged in Marketing and Distribution of Networking products in India as well as SAARC Countries. D-Link Holding Mauritius Inc., which is 100 % subsidiary of D-Link Corporation, is holding 60.37 % in D-Link (India) Ltd. D-Link (India) Limited is a key market player with a nationwide reach, robust product portfolio and superior services in India. The Company is firmly committed towards delivering high quality, efficiency and reliability to Networking products, solutions and services. Its product portfolio consists of end to end networking products, which includes 3G/4G, broadband, IP surveillance, network security, network storage, switching, routing and wireless LAN. D-Link is a leading player in networking products for the enterprise segment and is well placed to grab emerging opportunities in education, BFSI, manufacturing and customer premise equipment industry. D-Link's entire range of high end copper and fiber products finds applications in high end applications like data centres and server farms. With more and more people availing internet connections, the increase in popularity and usage of mobile devices like laptops, smart-phones and gaming consoles has also resulted in an increased demand for networking products in the consumer space in India. India adds more than 1.5 Cr wireless subscribers every month and is the second-largest market after China for wireless services. The numbers of wireless subscribers has increased from 26 crore at the end of FY08 to 90 crore at the end of FY14 which reflects a CAGR of 23 % while wired broadband penetration has increased from 0.4 crore at the end of FY08 to 1.5 crore at the end of FY14 at a CAGR of 25 %. In addition to these there are currently 4.6 crore users accessing broadband internet through mobile devices i.e. smart-phones and dongles. Robust growth in wireless as well as broadband subscribers is pushing the demand for PCs, tablets, smart phones and consequently for networking, especially, Wi-Fi networks. The emergence of an affluent middle class is triggering the demand for mobile and internet segments. A young and growing population is aiding this trend with their demand for new age technology, especially the demand for smart phones. This trend is expected to continue and will be further fuelled with an increase in 3G/4G subscribers and broadband users, thus, creating further demand for networking products from individual users. Enterprises have been investing towards setting up a strong networking infrastructure that can deliver reliable and efficient end-to-end solutions to aid in their business operations. The roll out of 3G services and the significant government initiatives in aggressively promoting broadband usage in the country are driving the demand of networking products like routers, switches and access points to storage and surveillance products across all verticals. The fast growth in networking infrastructure is evident across a string of verticals such as telecom, retail, aviation, hospitality, government, manufacturing and education which are increasingly deploying sophisticated networking infrastructure. D-Link being a market leader in providing networking and IT products and solutions naturally benefits from any increased spending in networking infrastructure. In India, D-Link has sustained its growth momentum in various categories. In the switches segment, D-Link's market share continues to grow and has reached the leadership position at nearly 37 % in FY14 against the backdrop of a virtually flat market. In the routers segment, D-Link ranked second with a 36.6 % market share in FY15. In network switches it holds market share of 30 % and in the commercial routers, D-Link retained its Numero Uno position with 40 % of the market and commands pricing power, while in the emerging domain of IP surveillance, D-Link was at 4th place in FY15. GOI's landmark initiatives of digitalizing India and erecting dozens of smart cities would further galvanize the IT networking industry. Lifted by firm backing of its parent D-Link Corporation, D-Link (India) would continue to roll out highly sophisticated products in India. GOI's Digital India project envisages creation of high speed internet at gram panchayat level, on demand availability of public services and digital empowerment of citizens. It plans to set up necessary infrastructure for digital identity, financial inclusion and availability of common service centers. GOI has also laid out policy framework for setting up 100 smart cities in next five years. Despite some cooling, its revenues are expected to grow by 24 % to 25 % over the next two years. D-Link has wonderful top line growth; its revenues have grown by 5 times in last five years with average yearly addition of Rs. 134 Crs in last three years. D-Link's Foray in high end enterprise solutions with recent tie ups with MOXA and GajShield could push its margins higher. D-Link's asset light model manifests in its overwhelming asset turnover ratios, its fixed asset and total asset turnover ratios stood at 32 % and 5.3 % last fiscal respectively. Despite awful net margins, its ability to churn out sales on a low base helps push its return on capital ratios in top quartile and its ROE stood at 18.2 % last fiscal. On Financial side, D-Link in Q4 FY15, reported a jump in its Net profit jumps to Rs. 5.30 Cr an increase of 65.91 % against Rs. 3.2 Cr in the corresponding quarter of previous year. The company's net sales registered 29.91 % increase in Q4 FY15 and stood at Rs. 172.89 Cr from Rs. 133.08 Cr over the corresponding quarter of previous year. During the quarter, it reported its operating profit at Rs. 8.87 Cr as against Rs. 5.99 Cr in the corresponding period of the previous year. For the end of FY15, the company registered a growth of 28 % in Net sales to Rs. 625.32 Cr from Rs. 487.58 Cr for the end of FY14. Net Sales and PAT of the company are expected to grow at a CAGR of 24 % and 21 % over 2014 to 2017E respectively. At the current market price of Rs. 162.15, the stock is trading at 22.24 x FY16E and about 17.07 x FY17E. Company can post Earnings per share (NYSEARCA:EPS) of Rs. 7.29 for FY16E and of Rs. 9.49 for FY17E. Despite sobering growth, D-Link's earning is projected to grow by some 26 % (annual average) over the next two years. The company will proficienctly remain virtually debt free - funded the TeamF1's purchase consideration of Rs 16.50 crs through equity. Volatility in forex rates though pose marginal risks for it imports finished goods worth over 50 % of sales. It is expected that the company's surplus scenario is likely to continue for the next three years keeping its growth story in the coming quarters also.
| KEY FINANCIALS | FY14 | FY15 | FY16E | FY17E |
| --- | --- | --- | --- | --- |
| SALES (₹ Crs) | 487.58 | 625.32 | 781.45 | 968.78 |
| NET PROFIT (₹ Cr) | 13.57 | 21.32 | 25.88 | 33.70 |
| EPS (₹) | 4.25 | 6.00 | 7.29 | 9.49 |
| PE (NYSE:X) | 6.40 | 27.40 | 27.00 | 20.70 |
| P/BV | 0.90 | 4.30 | 4.40 | 3.70 |
| EV/EBITDA | 3.80 | 16.90 | 16.90 | 13.10 |
| ROE (%) | 14.40 | 18.20 | 17.80 | 19.50 |
| ROCE (%) | 14.80 | 18.00 | 17.60 | 19.50 |
As I always say, I am a long term believer in markets & I do respect the markets and will keep a strict stop loss of 8 % on every purchase. (Why Strict stop loss of 8 % ?) - Click Here
*As the author of this blog I disclose that I do hold DLINK Ltd in my investment portfolios.
*READ HERE TO KNOW MORE ON LONG TERM INVESTING - CLICK HERE
VIEW THE POWER POINT PRESENTATION ON
Disclosure: I/we have no positions in any stocks mentioned, and no plans to initiate any positions within the next 72 hours.