If the smart money expects Greece to bolt from the euro, keep an eye on the stock of a certain obscure English currency engraver.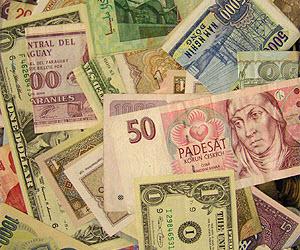 De La Rue makes money by, well, making money--or, to be more precise, by designing, engraving, and printing currency notes. And if Greece abandons the Euro, De La Rue is the country's probable purveyor of fine drachmas, and lots of them.
In case you were wondering, yes, De La Rue (DLAR) was up by more than three percent today, punching out a 52-week high by the close of the trading day.peterosterlund.com/2012/05/15/delarue/
Disclosure: I have no positions in any stocks mentioned, but may initiate a long position in SPY, QQQ over the next 72 hours.