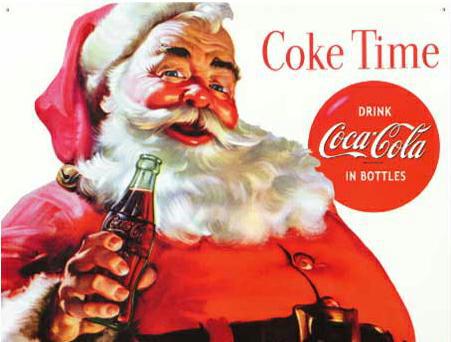 To label the stock market's action Wednesday "ugly" is a little like calling Santa Claus "fat."
Descriptive, yes, but how do you plan to make money off the call?
The fact is, not much has changed since Tuesday night, when I said to get ready for the Great Summer Rally of 2012. Europe remains in receivership. JPMorgan remains inept. And, under the candy-colored circus tent that is Washington, D.C., the clowns remain committed to distracting the public from the real issues.
Oh, wait. One thing has changed. The Federal Reserve came out and said that it would consider QE3...if the economy needed it. Shocker!
Am I editorializing here? You tell me. And therein lies the key to the mystery of May 16th. With Europe's monetary union threatening to vanish in a mushroom cloud, Wednesday's obligatory flight of loose change to the safety of U.S. Treasuries packed with it all the suspense of a Kabuki ritual. In other words, today's price action had all the hallmarks of a carefully staged raid.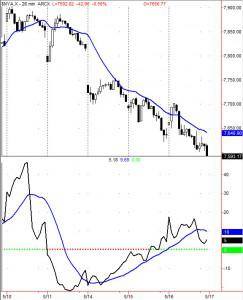 Let's start with a considerably more granular version of the chart I posted Tuesday night. It's the NYSE Composite Index, again, this time with 15 bars per daily session covering the past five days. Below those price bars is a simple oscillator that compares the momentum strength of NYSE Composite, to TBT, the double-short ETF keyed to the 20-year Treasury bond. (The blue lines, upper and lower panel, are 15-bar simple moving averages).
When the squiggly black line is greater than zero, that means TBT is showing greater strength (e.g,, is accelerating faster upwards or decelerating faster downwards) than the index. In other words, bullish. When the black line is below zero, it means the opposite; in other words, bearish.
As you can see, the real flight to the safety of Treasuries took place last Friday and, with slightly less conviction, on Monday. By lunchtime Tuesday, the jitters were gone. As for today? If that's a flight to safety, I can't imagine what this will look like when things are going great.
Let's consider the irony: This deceleration of terror, if you will, occurred just as equity markets were breaking down below the bottom of last week's week's range--and the March lows. Stop and think about this for a moment: Greece is in flames, JP Morgan has gone rogue, the markets are breaking key levels of support and...the flight to safety momentum is shifting into reverse.
And right before the FOMC ann0uncement, in which the Fed affirmed its commitment to QE3, "should the economy need it." To put it another way, the Fed confirmed that the "Bernanke bid" securing this market against risk of free-fall remains locked in place.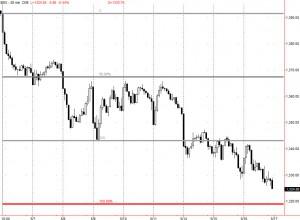 So does this mean it's straight up from here? Only my central banker knows for sure. As you can see from this chart, a 50% extension of last week's range in the S&P 500 takes us awfully close to today's lows, and the algos that run riot in modern financial markets do seem fond of such symmetries. Maybe we'll visit that level tomorrow, then bounce. Maybe not. I won't know until we get there, if we do.
But of this I am certain. Any flush from here will be just that--a strategically conceived and deliberately executed raid on the accounts of weak longs, followed by an equally sudden and vicious whoosh to clean out the buy stops of the shorts.
Bottom line: The fix is in. Consider yourself warned.
Disclosure: I have no positions in any stocks mentioned, but may initiate a long position in QQQ, SPY over the next 72 hours.