Have you given up on that old BlackBerry of yours?
Are you about to sell your BlackBerry and switch to another brand?
Don't do that just yet! RIM has announced their new OS, in the hopes that it will resurrect the company.
For quite a while now, we haven't heard anything new from RIM and there hasn't been any new or significant BlackBerry smartphones released. If you're thinking that they're closing up shop, you're wrong. They're just reassessing their business direction and looking for ways to innovate and stay relevant.
It's good that BlackBerry has decided to lie low, and suddenly burst out with a new OS that will certainly grab everyone's attention. In fact, it already has people talking. Plenty of websites already reported about BlackBerry's new OS, so let's take a look at what we can expect from it.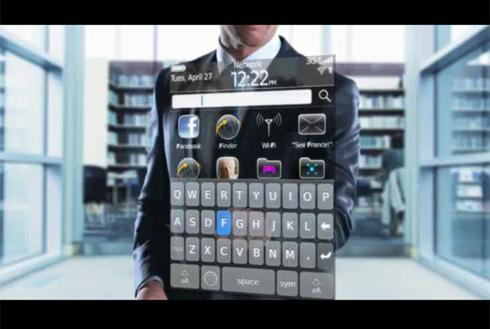 New Look
One of the first things that we'll see with the new OS is a new look. Their last OS, BlackBerry 7, is considered ancient because it is Java - powered. Now, BlackBerry 10 aims for the future, thanks to a UNIX - based OS by QNX.
If you don't know QNX, they're a company that makes operating systems for industries and telematics systems for cars, so they certainly know their way around software.
While there are no pictures of the as of now, it's been reported that the OS will look like a mixture of iOS, Android, and the Windows Phone. Only time will tell if their experiment will pay off. Let's just hope they don't ignite a fire of lawsuits.
Focus on Business
Long before BlackBerry became popular among the masses, it was known as the quintessential phone of a businessman. They're popular because of their encrypted messaging services. Security was the number one reason why people gravitated to BlackBerry.
When they branched out and wanted to appeal to everyone, everything got chaotic. It was like the Roman Empire - it got too big for a guy to handle. Now, they're going back to their roots and focusing on the market they have always attracted - business.
Multitasking
Every mobile OS has talked about true multitasking. The truth is, only laptops and desktops can offer true multitasking, but that doesn't mean iOS, BlackBerry and Windows Phone can't.
With BlackBerry 10, you'll get a different way to multitask. You'll get the Flow view, where your apps are stacked on top of the other and you just swipe to see whatever you want to see. Swipe to whatever app you want to go to and that's it.
Messaging
For a long time, people have relied on BlackBerry for their strong messaging capabilities, like their unique BlackBerry Messenger.
With BlackBerry 10, expect to find features such as a unified thread and improved typing features. For example, in a touchscreen setting, the keyboard predicts your words and then you can flick it to the screen above for quick messaging.
Conclusion
There are more features to be revealed as time goes by. If you're going to sell your BlackBerry, sell it because you're going to buy a new one (hopefully one with BlackBerry 10). Don't sell your BlackBerry and switch to another brand.
The long wait is over.