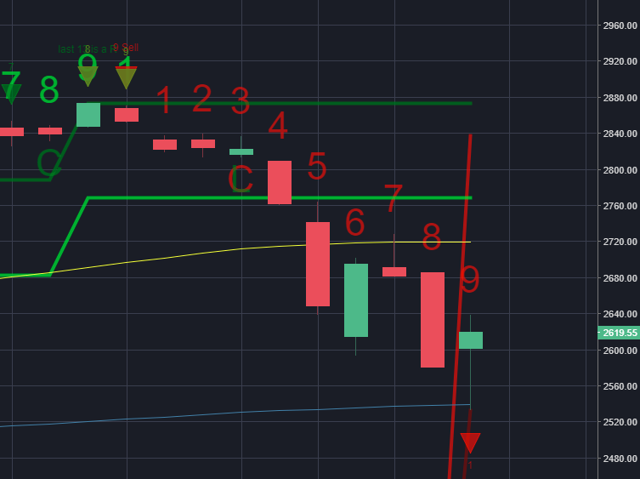 S&P500 with TD Countdown and Setup
Countdown(green numbers) on daily ticks got us a 9 on 26th and next trading day gave us a red tick. This could have been used as que to go bearish.
Now the setup(red numbers) are also at 9 and tick is green. We also got heatlhy bounce from 200 day moving average on the same day (9th of February).
So if you believe that these indicators are right, the long position could be set on Tuesday when it starts to trade above high of Monday. This assumes that we get a green one on Monday with countdown.
We have also bounced before couple of times from 200 day moving average: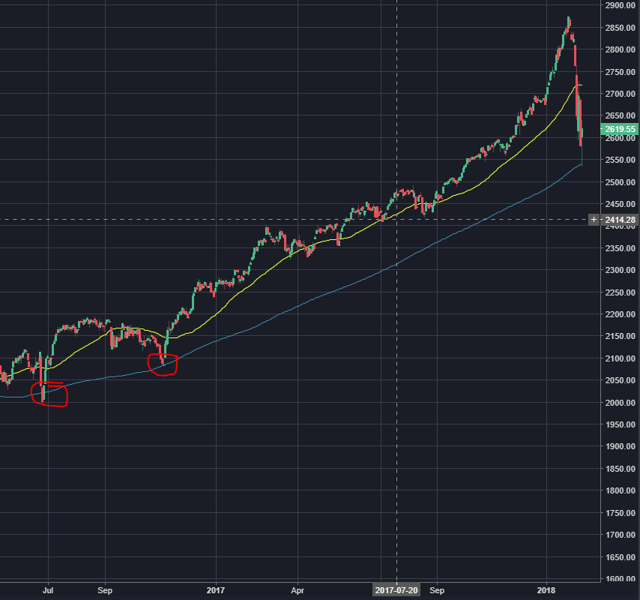 S&P500 with previous bounces from 200 day moving average circled with red
So there you have the two reasons to feel good about next week :)
Keep on investing!
Disclosure: I/we have no positions in any stocks mentioned, but may initiate a long position in SPY over the next 72 hours.
Additional disclosure: Don't take this as investment advice. This is just a view on what might happen in market in coming few days