The first round of dividends for the quarter are in, with more to come this Friday and towards the end of next week. I've already reinvested some dividends already - so far, into shares of Prologis (PLD) and Skyworks (SWKS). I have to admit that while I am generally against market timing, my choice to buy some more shares of SWKS is heavily influenced by the fact that Jim Cramer came on the air suggesting that viewers sell chip maker stocks. While I enjoy watching Cramer on TV from time to time (he is vastly entertaining, and not only is he astonishingly knowledgeable, but he clearly has a photographic memory, as well). Unfortunately, Cramer may also have the absolute worst sense of investment timing - bad enough that to my mind, his sell recommendations are more of a contrarian indicator than anything else (and I would never buy anything based solely on a recommendation he makes either on or off TV). 
My current portfolio allocations stand as follows:
The income classifications at the moment breakdown as follows: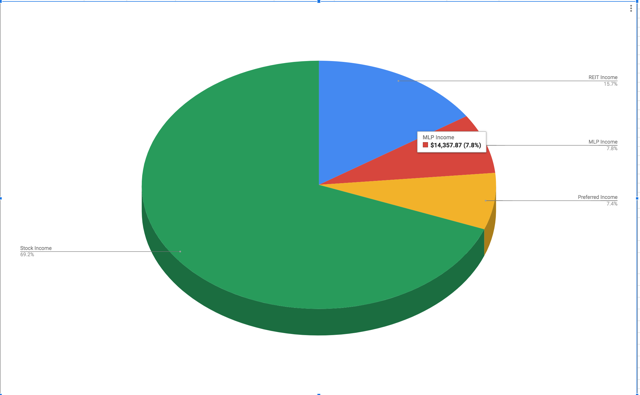 It may be difficult to see the actual income diversification on the chart below. My ideal vision of safe, passive income means 100 sources of dividends from 100 investment grade rated companies, all contributing a similar portion of overall portfolio income. My portfolio doesn't quite hit that standard, but it's what I work towards, as long as I can find decent bargains on shares for companies I don't already own much of.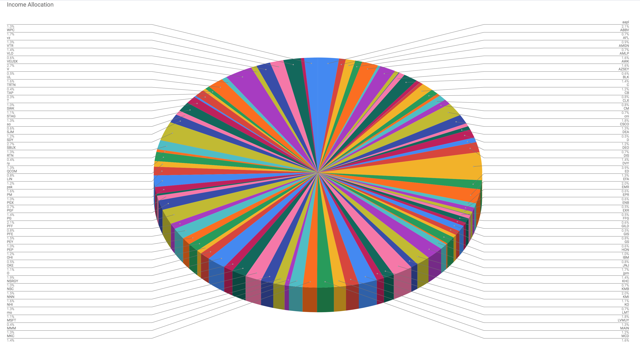 Last of all, the portfolio performance since last December 3rd is pulling ahead of the overall market by a healthy margin - in part due to the relatively high rate of dividend income increase compared to the broader US and broader international markets.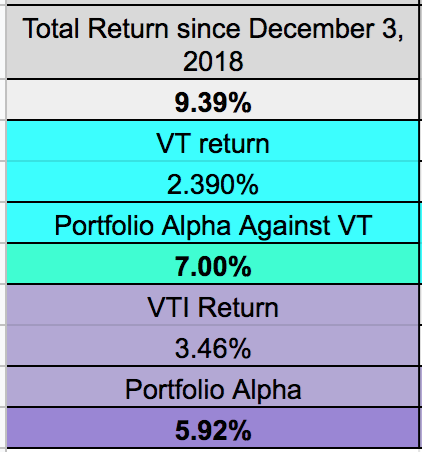 Going forward, as I look to reinvest more dividends later this month, in addition to PLD and SWKS, I'm keeping an eye on Essex Property (ESS), Molson Coors (TAP), Aqua America (WTR), Church and Dwight (CHD) and Hermés (OTCPK:HESAY) - these being among my smaller holdings. In terms of price, most seem fairly high, with the exception of TAP. But speaking of high price, I found an article about Hermés that illustrates exactly why I own this business. They make a product that is in such high demand that stores can no longer carry it. Instead, the products go up on auction, like fine art (and at similar prices to what one might expect to pay for certain pieces of art at a Sotheby's or Christie's auction).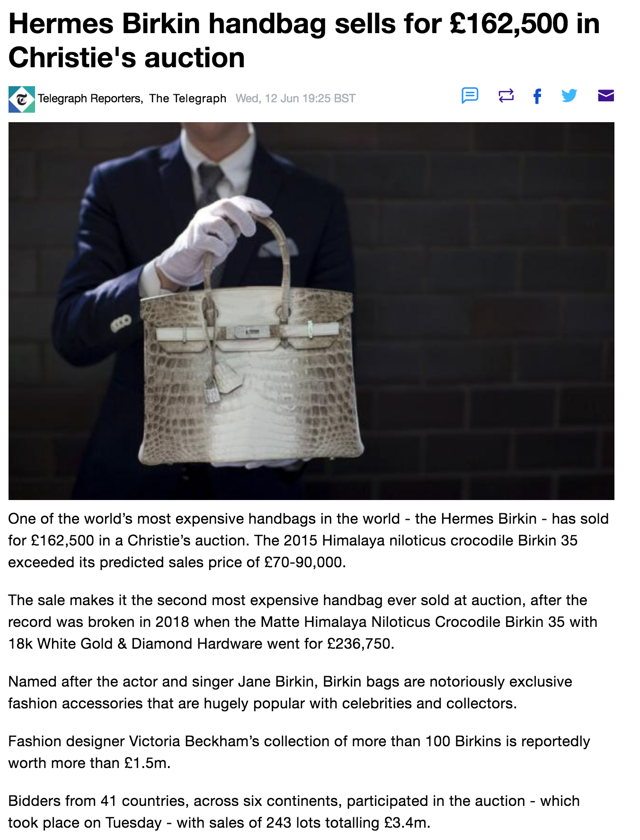 Somehow, it strikes me that the production costs for one of these Hermés bags is nowhere near the price that these customers are willing to pay. 
Now, you know that your business has an exceptional moat when it can raise prices without customers either noticing or caring. Hermés takes it one step further. They don't even need to bother with raising the price for their products. Instead, they are in a unique position of being able to allow the market to establish that price for them at auction, providing a virtual guarantee of achieving the highest price possible every time for each of their uber-rare Birkin bags. 
Fortunately, the stock is priced nowhere near the price of any of their products. Cheap, no, but then again, neither is an Hermés key fob. 
Disclosure: I am/we are long PLD, SWKS.
Additional disclosure: I am long all positions mentioned in the attached charts, and have no other positions (long or short) besides those. I am not an investment advisor and nothing in this article is investment advice - or can be relied upon by any person for any reason other than entertainment value.