Global Radio, a radio company owned by British media and publishing company This is Global Limited, has partnered up with Audioboo as well as a number of digital audio streaming platforms like Spotify and Soundcloud to launch an advertising platform for media buyers.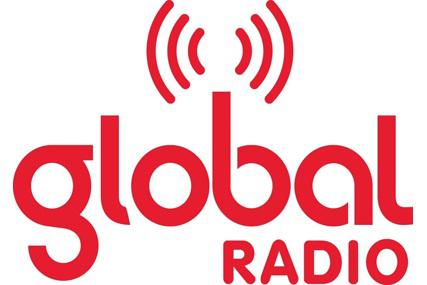 The platform is called the Digital Advertising Exchange (NASDAQ:DAX) and is accessible by advertisers to brands under Global and Bauer Media, according to marketing and media trends website The Drum.
DAX is designed to provide advertisers ease of access to the fragmented market's dizzying range of digital audio streaming services through a single buying point.
Popular digital audio streaming services will be available on the advertising platform including Spotify, Blinkbox, Mixcloud and Soundcloud. The Drum reports that over 30 digital music platforms have partnered with Global Radio to make their advertising space available to media buyers.
Meanwhile, advertising partners that have signed up for the launch include 20th Century Fox, Heinz, Philips, Vodagone, Virgine Media, Lexus and eBay.
"This is an incredibly exciting innovation as we are now enabling advertisers to tap into a huge audience they couldn't previously reach, while creating a new revenue stream for digital audio publishers," Global managing director of commercial Mike Gordon said of the new advertising platform.
"This market is worth an estimated $1bn in the US. Given the support and collaboration we have already received from both digital audio publishers and advertisers, we are very confident about its potential," he added.
Gordon previously spoke of digital audio shaping the world of advertising to Brand Republic at Media 360 Conference in May. "Media or audio content is now being consumed in so many different ways than it ever was even two years ago. What it does do, of course, is create advertising models that does not exist two years ago. That's the incredibly exciting innovation in our industry, in our space," Gordon said.
Radio Today reports that over 10.6 million people in the United Kingdom listens to digital audio every week. It also notes that in 2013, an estimated 7.4 billion songs were streamed by British consumers online. "This highlights the overall shift in music consumption from an ownership to an access model," Radio Today noted.
Audioboo is a digital audio social media company founded by Audioboom Global PLC (BOOM.L). It caters mostly to consumers and businesses worldwide that need an avenue for their spoken word content.
As of April 2014, the digital audio platform has over 2,000 content partners including top-tier clients from the UK and US media.
Every month, over 14 million users tune in to digital audio content shared on Audioboo.