Beyond being a source of news and entertainment, today's mobile technologies continue to make open learning more accessible through handy apps that lead to tons of educational materials.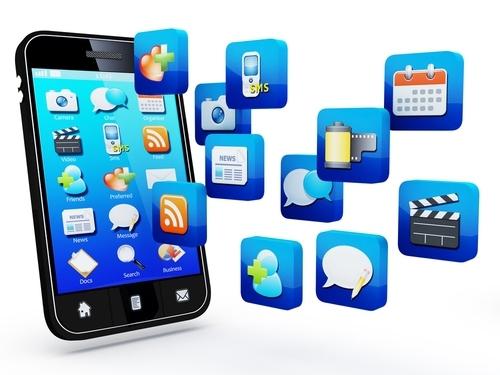 "Massive Open Online Courses - or MOOCs - are a snowballing revolution in education," said Kit Eaton, New York Times contributor.
Eaton said a growing number of the world's finest institutions are making thousands of courses, from astrophysics to the arts, available free online.
For instance, Harvard University and the Massachusetts Institute of Technology (MIT) have EdX, a non-profit open learning project launched in May 2012. The platform currently boasts of more than 200 online courses offered to over 2.2 million students around the world, with partnerships from some of the most prestigious universities.
"We hope to democratize and reimagine education so that anyone, anywhere, regardless of his or her social status or income, can access education," EdX president Anant Agarwal said in a Forbes report.
Agarwal said MOOCs will not replace universities, but will enhance the quality of teaching "by incorporating blended learning."
On a smaller scale, such blended learning is being done at Oklahoma City to encourage reading among young students.
In the Sequoyah Book Club Challenge, students produce digital recordings of their reviews of books nominated by Oklahoma City. Each recording will be uploaded to audio platform Audioboo, and will have a specific QR code so that other students and parents can easily look up the recording online.
"At the end of the year, other students will be able to scan the QR code and find out more about these books and hopefully get other students interested in reading them as well," said Lindsey Clinton, Digital Librarian at Independence Elementary School.
Audioboo, a spoken word platform owned by Audioboom Group PLC (BOOM.L), enables students to easily record and publish their book reports without using any third party software.
The platform now has a wide selection of audio educational resources, from the history of World War II to public speaking tips and philosophy.
Matt Bergman, a teacher at the Milton Hershey School in Hershey, Pennsylvania, said Audioboo serves as safe and accessible platform for students especially when schools filter Youtube.
"With the Audioboo app, you can pre-select audio clips and add them to your library without the possibility of students accessing unwanted content. You can easily share your audio clips with students the same way you already share Word, PowerPoint, and PDF files," he said.
Bergman added that Audioboo also enables auditory learners to communicate their thoughts by recording their ideas instead of writing a paper or creating a PowerPoint presentation.