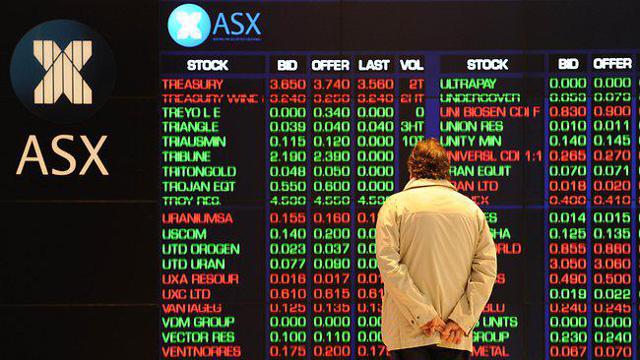 With 58 initial public offerings (IPOs) totaling $14 billion, the 2014 financial year was definitely a bumper year for public listing on the Australian Stock Exchange (NYSE:ASX) since the global financial crisis in 2008.
The $14 billion floats include Meridien Energy's NZZ$1.9 billion IPO for the New Zealand government's utility firm and tech firm Freelancer IPO in November of $218 million. Meridian logged a 23.4 per cent growth since its October listing.
The other large IPOs in the just-closed financial year are those of Spotless Group Holding, Z Energy, Genesis Energy, Pact Group Holdings, Nine Entertainment, Genworth Mortgage Insurance, GDI Property Group, Cover-More Group, OzForex Group, Japara Healthcare, Dick Smith Holdings, Veda Group, Steadfast Group, and Monash IVF Group.
Fund managers believe the next 12 months could even be bigger because of the big IPOs on the pipeline. Among them are the floats of 3P Learning, which aims to raise $266 million, Medibank Private for $4 billion and Healthscope for $2.6 billion.
Brian Sheahan, the managing director of Morgans, said that more private business owners are preparing to launch an IPO to take advantage of the record-low interest rates
Matthew Reynolds, head of Australian equities core of Colonial First State Global Asset Management, said, "It is late in the IPO cycle but we should continue to see a number of offers come to the market in the coming months. Quality will continue to be mixed and investors will need to assess every opportunity on its merits."
However, heeding Reynolds's advice would require some technical knowledge on the part of the retail investor, particular for newbies who are still learning the ropes.
It only highlights the value of investor education programs being offered by stock exchanges, brokerage houses, business groups and online education experts.
One online education specialist is InvestView (OTCQB: INVU), a Red Bank, New Jersey-based company, that offers to the public products which would help individual investors find, analyze, track and manage their portfolio. The company does it through its online education, analysis and application platform that provides analysis, tools, education solutions and an application.
It delivers subscription-based financial education courses through InvestView's web site. InvestView also allows new retail investors to use the portal's subscriber information on a 2-week trial period for $9.95.
InvestView's web-based tools were designed to simplify stock research and improve the investor's research efficiency. One such tool is the Market Point, which is made up of five sections, namely: Charts, Stock Watch, Market, Calendar and Campus.
Having a better knowledge of investing would certainly be needed as not just private business but also federal and state government assets, which could soon be listed publicly.
Sheahan explained, "There is a widely held view these organizations could be better managed in private hands, and retail investors have a high level of interest."