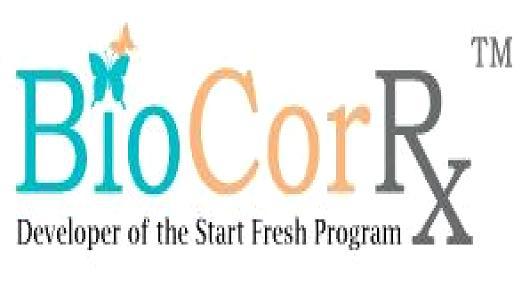 Addiction treatment and rehabilitation programs leader BioCorRx Inc. (OTCMKTS: BICX) has announced a series of transactions that strengthens the company's balance sheet and offers future, income-producing upside through the elimination of all convertible debt.
In a statement, BioCorRx said this takes away any potential stock dilution that may have resulted from a debt to equity conversion of those convertible debentures. The total overall debt and interest, mostly convertible, that has been eliminated in recent transactions is nearly $750,000.
Brady Granier, COO of BioCorRx, Inc., said "this is a major achievement for our company that puts us in a much stronger financial position than we have ever been.
In the first stage of debt reduction initiatives, the company's debt holders agreed to exchange just over $600,000 in overall debt for upfront license fees towards territories that will give them the exclusive rights to distribute the company's Start Fresh Program which is used to treat alcohol and opioid addiction.
These additional territories could generate future income for the company, thereby turning a liability into an asset. Separately, the company paid off debt to another investor in the amount of roughly $135,000 using company funds. Finally, the company successfully converted its remaining $543,000 of convertible debentures which included interest into a simple interest-bearing note payable.
"We are very pleased with the support of our debt holders, who agreed to convert their outstanding debt into license agreements or simple interest bearing notes" said Lourdes Felix, CFO of BioCorRx, Inc. "It's a testament to their belief in the future of our company and the effectiveness of our Start Fresh Program in treating addiction. Eliminating nearly $1 million dollars in convertible debt is a monumental and strategic achievement for the company as it vastly improves the capital structure of BioCorRx as the potential dilutive effect of the debt is removed. We have turned our debt into potential income producing assets that will enhance our goal of making our program available to everyone in the U.S. soon."
BioCorRx, Inc. is an addiction treatment and rehabilitation company on the leading edge of addiction treatment. The company has developed a highly effective program called the Start Fresh Program consisting of two components used by various addiction clinics in the US. Clinic reports show that the treatment program has an extremely high success rate with individuals that complete the program.
The first component of the program consists of an outpatient implant procedure performed by a licensed physician that delivers therapeutic levels of the drug Naltrexone, an opioid antagonist that significantly reduces physical cravings for alcohol and opioids, into the body. The second component of the program developed by BioCorRx, Inc. is a one on one coaching program specifically tailored for the treatment of alcoholism and other substance abuse addictions.