Prescription drug addiction among veterans and soldiers are higher than that of civilians, a news report said.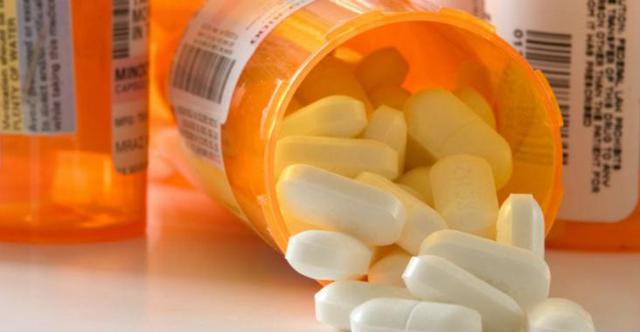 Jefferson Public Radio on Thursday said that many soldiers, especially those injured in combat, have become hooked on opioids or painkillers prescribed by their doctors.
The report narrated how Bryan McDonel, who served with the Arkansas National Guard and was deployed to Iraq, had depended on painkillers while he was deployed and recovering from surgery after a training accident.
In Iraq, he took six tablets of Vicodin, a strong opiate, per day. He continued popping painkillers when he returned home.
Dr. Gavin West, head of the Opioid Safety Initiative at the Department of Veterans Affairs, said opioid addiction among veterans have become a national problem.
"We have people coming back that maybe in the past would not have survived these injuries, that have really significant pain syndromes from their injuries sustained on the battlefield," he said.
Bryan's father Mike, who also served in Iraq, said painkiller addiction had long been a problem among soldiers. He said troops often received a bag full of pills when they are injured.
"If the pain medications made a soldier drowsy on patrol, medics would give them a stimulant like Adderall. If that made it hard to sleep, Mike says there were medications for that, too. No matter what you needed, there was a pill," the report said.
While Mike survived service without getting hooked on opiates, his son did. Bryan developed a tolerance to opiates and started taking as many pills to ease his back pain.
West said the Department of Veteran Affairs is trying to change its approach and stop offering painkillers.
"[At the] VA we've really tried to work with other resources, other types of medications. These include acupuncture, aqua therapy, pool therapy, physical therapy. There really is a large arsenal for treating patients' pain," he said.
Once addicted, however, it can be difficult to kick the habit.
Anti-addiction clinics often prescribe another set of pills or inject medication to help ease the addiction but patients can be at risk of relapse.
BioCorRx Inc. (BICX, http://finance.yahoo.com/q?s=BICX) has developed a dual approach program in the form of naltrexone implants and life coaching called the Start Fresh Program.
The six-month life coaching session starts after the client undergoes an outpatient procedure to implant a naltrexone pellet under the skin, near the lower abdomen.
Naltrexone is able to curb a patient's craving for opioid or painkillers and alcohol by blocking the part of the brain that feels euphoria after the consumption of an addictive substance.
The effect is immediate with patients losing their craving for painkillers as soon as two hours after the implantation in some cases.
Because of the Start Fresh Program's effectiveness, BioCorRx has been able to expand distribution of the program to many parts of the country.