​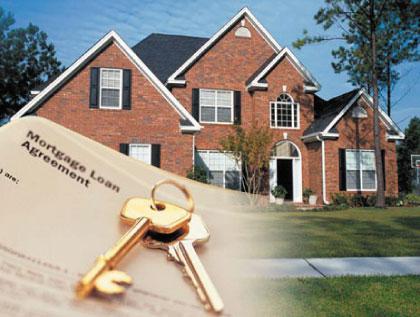 Luxury listings curator and real estate company The Corcoran Group, has hired distinguished photographer Annie Leibovitz to photograph its portfolio for a massive ad campaign. The campaign, Live Who You Are, puts emphasis on the joys of homeownership rather than merely investing, at a time when property consumers rely more on big data in their home search endeavors, and agents tout the use of the latest listings technology to make a sale, a new report on The Financial Times said.
The $3 million campaign will appear in print, billboards, and in digital ads through 2014 "and comes as web sites including Zillow and Trulia have reshaped the residential property business by disseminating once-proprietary data on everything," the report noted.
Corcoran Group chief marketing officer Christina Lowris-Panos said using today's real estate technology "requires our agents to be smarter and keep up - but we don't want them to lose the human side of the transaction."
The settings of the photographs were not the real estate firm's portfolio in New York, Florida or the Hamptons, but the real homes of celebrities. The celebrity homes served a backdrop for their owners, the photograph's subjects, which include singer Jimmy Buffet, Dallas Mavericks player Tyson Chambler, and American Ballet Theatre soloist Misty Copeland, professional surfer Quincy Davis, and chef Christina Tosi. The photos were captioned with what the homes meant to their owner, the report said. They can be accessed on the company's web site.
Other personalities tapped for the campaign include Carrier & Co.'s Mara Miller and Jesse Carrier, artist Michele Oka Doner, hOmE founders Evan and Oliver Haslegrave, landscape architect Mario Nievera, restaurant owners Francesca and Hans Pauli, writers Andrew Solomon, John Habich Solomon and son as well as the equestrian Topping Family, Design and Trend reported.
The report said that the Corcoran Group enlisted Leibovitz following her meeting with Corcoran chief executive Pamela Liebman when she put her house on the market early this year.
Leibovitz rose to prominence as a photographer for Rolling Stone magazine from the 1970s to 1980s, having photographed music legends The Rolling Stones, Joan Armatrading, and John Lennon. She shot the famous Rolling Stone cover of John Lennon and Yoko Ono, hours before Lennon was killed by a gunman.
Adding a person to a virtual tour or listing photo may seem like a novel idea for real estate agents. But it isn't a bad idea at all, when properly executed and maybe agents using disruptive marketing technologies from Realbiz Media would like to take some cues from the ad campaign.
Realbiz Media Group, Inc. (OTCQB: RBIZ) develops proprietary video marketing software that agents and their brokers can use to promote their virtual tour listings online. The company offers a Virtual Tour Program that allows real estate sellers to create virtual tours and presentations that are optimized for mobile viewing and could be syndicated through social media for only $29.95 a month.
The program is equipped with a video search engine optimization (VSEO) tool that automatically generate meta tags and descriptions for virtual tours and listings agents have uploaded to the platform so that they would be found easily by consumers online.
The program also has tools for creating QR codes, e-flyers, and seller reports as bonus features.
To learn more about Realbiz Media and its products, contact sales@realbizmediagroup.com or call 1.888.REAL.BIZ (888.732.5249).