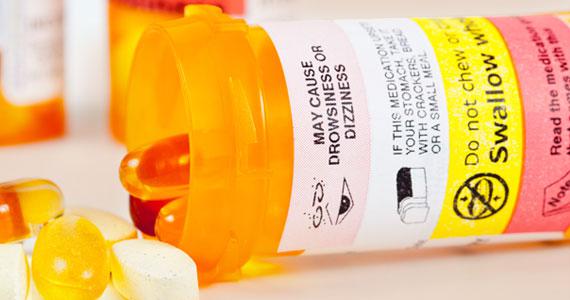 The U.S. federal government will be including overdose antidote naloxone in its Opioid Overdose Prevention Toolkit, according to a report on Pain Medicine News. The move came after the federal government recommended the drug to be prescribed to chronic pain patients taking high doses of long-acting and extended-release painkillers.
The Opioid Overdose Prevention Toolkit has been created by the Substance Abuse and Mental Health Services Administration (SAMHSA) and is deemed as the federal government's first initiative in addressing overdose prevention. It was developed to put an end to the rising number of opioid-related overdoses in the country.
Medline Plus, a web service of the U.S. National Library of Medicine, categorizes naloxone as an opioid antagonist that can reverse the effects of opioids in the event of an overdose or following a surgery. It is also administered to babies to eliminate the effects of opiates when the mother has been anesthetized prior to giving birth. The drug works by blocking the effects of opioids, particularly respiratory depression, which ultimately leads to death. It has no effect whatsoever on a person's body when opioid is not present in the system and does not cause addiction, which is why it is a nonscheduled drug.
Naloxone comes in injectible formulation as well as sprays. According to the report, a new handheld naloxone pre-filled auto-injection device (Evzio, Kaleo) have made it possible for people without previous training to administer the drug. SAMHSA's particularly recommends Evzio, which has been approved by the Food and Drug Administration.
Evzio delivers a single dose of naloxone into the patient and is administered into the muscle or under the skin. When the device is turned on, it plays an audio recording of verbal instructions telling the user how to administer the drug. The device also includes a trainer device which family members and caregivers can practice with before administering the actual drug.
Data from the Centers for Disease Control and Prevention revealed drug overdose deaths have soared by 118 percent between 1999 and 2011. Last year, the CDC recorded 41,340 drug overdose deaths. 55 percent of these deaths were linked to prescription drugs; Of this percentage, 74 percent were associated with opioid painkillers.
BioCorRx, Inc. (OTCQB: BICX), the company which developed an innovative rehabilitation program called the Start Fresh Program, a two-tiered program that takes a different approach to addiction rehabilitation. The first phase of the program involves an outpatient medical procedure to embed a specially formulated, biodegradable naltrexone implant under the skin and fatty tissue in the lower abdominal area.
The second tier of the program involves a private, one-on-one coaching program to address the specific needs of the individual and to help him or her plan for a life free from substance abuse.
For more information on BioCorRx, Inc.'s Start Fresh Program, you may reach the company's headquarters via phone: 714-462-4880, or email: info@BioCorRx.com.