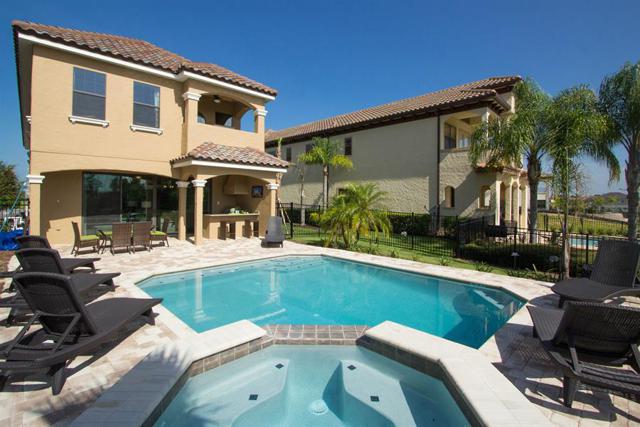 ​Local real estate experts in Big Bear Lake in San Bernandino, California are bullish about the city's housing market, following the sale of Big Bear Mountain resorts, a report on Orange County Register said.
Mike Dolan, a seasoned realtor and owner of a small stake in the resort, said the $38 million sale of Big Bear to Mammoth Mountain could draw the attention of more buyers to Big Bear and push home valuations up in the area. He forecasts prices to rise between 10 to 15 percent through next year, the report said.
"I think it's going to be a wonderful little real estate boom for our area," Dolan was quoted as saying in the report.
He also noted that the city "had a nice little boom" in the property market last year as investors snapped up assets.
But Tim Wood Group agent Ali Grant-Shoemaker, who's also optimistic about the sale, said it's too early to tell. She told the Orange County Register that the sale would bring tourist traffic in the area but whether that would translate to closed deals "are yet to be seen," the report said.
Inland Empire economist John Husing also shared the same view. "It depends on whether this group increases the volume of tourism going up there. Then it would have an effect," he said in the report.
Citing data from CoreLogic DataQuick, the report noted that while home values in Big Bear have not gone back to its pre-recession rate, they have been posting modest growth since hitting its lowest levels in 2011.
The median home price in the city currently sits at $186,250. Ten years ago it was $200,000, the report said.
Real estate agents who are marketing properties in Big Bear Lake can use disruptive technologies created by Realbiz Media Group, Inc. (OTCQB: RBIZ) to increase their sales or bring more traffic to the area.
Realbiz Media is a Florida-based digital media company that develops proprietary video marketing software that agents and their brokers can use to promote their virtual tour listings online.
Its Virtual Tour Program allows real estate sellers to create virtual tours and presentations that are optimized for mobile viewing and could be syndicated through social media for only $29.95 a month.
The program features a video search engine optimization (VSEO) tool that automatically generates meta tags and descriptions for virtual tours and listings that agents have uploaded to the platform.
The program also has tools for creating QR codes, e-flyers, and seller reports as bonus features.
Realtors can also make use of the company's listing platform Nestbuilder.com to market their listings with videos, slideshows and virtual tours. Nestbuilder.com is a consumer site based on Realbiz Media's patented marketing technology Nestbuilder Agent.
The web site makes a great platform for hosting real estate agents' listings and for their personalized agent profiles which help them widen their reach and build their online reputation. Nestbuilder.com's agent and listing pages also features a contact form as well as social media buttons that connect agents with their consumers easily.
Realbiz Media's platforms, applications and web sites feature social integration, which allow agents to cross-publish their posts to social networks like Twitter, Facebook, and Pinterest.
To learn more about Realbiz Media and its products, contact sales@realbizmediagroup.com or call 1.888.REAL.BIZ (888.732.5249).