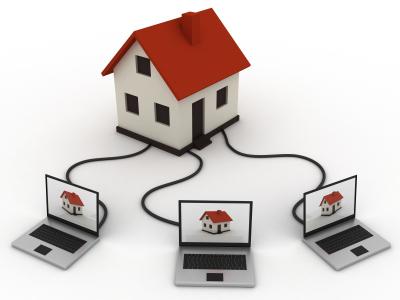 ​Murdoch family-owned Australian media conglomerate News Corp. will buy Move Inc., a NASDAQ-listed stock that owns real estate website Realtor.com, several reports said.
News Corp. will own 80 percent stake in the company while REA Group Limited (REA), which is 61.6 percent owned by News Corp. and operates Australia's largest listing site realestate.com.au, will hold a 20 percent stake, the company said in a statement.
According to Inman.com, the acquisition will cost News Corp. US $940 million.
The deal is News Corp's foray into the $30 billion online real estate advertising market in the United States, The Australian Financial Review noted.
News Corp said that Move caught its attention as a takeover target as the latter's audience was "highly engaged and transaction ready," with over 90 percent of its web site's page views coming from for sale listings.
It also noted the company's "robust web and mobile-based customer-relationship management offerings to help facilitate transactions," adding that 60 percent of Move web sites traffic come from mobile devices.
News Corp was also impressed with Move's year-end revenues of $227 million and $29 million in adjusted EBITDA. Move was also able to earn the highest revenue per unique user in the sector, according to News Corp.
Under the terms of the acquisition agreement, Move will operate under News Corp and will still be based in San Jose, California. Through News Corp's robust distribution platform with WSJ Digital Network and News America Marketing, Move will be able to extend its reach to over 74 million households and 500 million online users.
Move's acquisition is proof that online real estate technologies make hot targets for takeover bids. Smaller companies with disruptive products like Realbiz Media Group, Inc. (OTCQB: RBIZ) is one example of a company that is ripe for a takeover and is poised for growth.
The valuation of the stock is expected to rise up to $7 from $0.16 this year, as noted by equity research firm Goldman Small Cap Research. The firm, which issued the company a speculative buy early this year, stated that the Realbiz Media's key relationship and partnership with technology vendors and big name real estate brokerage firms will enable it to expand its virtual home tour listings network and push its valuations up.
Realbiz Media is a Florida-based digital media company that develops proprietary video marketing software that agents and their brokers can use to promote their virtual tour listings online.
One of its leading products, Nestbuilder.com, is a consumer site based on patented marketing technology Nestbuilder Agent. Nestbuilder.com makes a great platform for hosting their virtual tour listings and personalized agent profiles, as they build their network. Moreover, Nestbuilder.com's agent and listing pages feature a contact form and social media buttons which allow agents to connect with consumers easily.
Realbiz Media's platforms, applications and web sites feature social integration, which allow agents to cross-publish their posts to social networks like Twitter, Facebook, and Pinterest.
To learn more about Realbiz Media and its products, contact sales@realbizmediagroup.com or call 1.888.REAL.BIZ (888.732.5249).