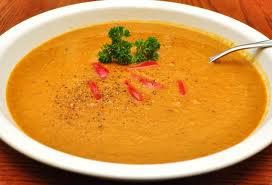 Soupman Inc., maker of the The OriginalSoupman (SOUP), introduced new small-batch craft flavors at the 2014 Food Marketing Connect Show in Chicago, Globe Newswire reported.
With small is beautiful concept, Soupman is reviving the small-batch craft approach which is featured at Chicago's McCormick Place - the site of the show, from June 10 to June 13.
"We are excited to see the great success of the Original Soupman ready-to-serve soups and its recent addition of new flavors. And it is great to know that our Tetra Pak cartons, thanks to their smart design and environmental and protection profile are helping this product line score high with savvy consumers all over the country," Suley Muratoglu, Tetra Pak's vice president of Marketing and Product Management was quoted as saying.
The company latest revolutionary concept of small batch craft approach will add to its gaining popularity among Millennial generation shoppers.
During the show, the company is also unveiling three inventive new flavors, Chicken Gumbo, Crab Corn Chowder and Jambalaya. Keeping with its goal of giving shoppers a healthier option to the otherwise old fashioned canned soup products in the grocery aisles, Soupman has made its Lentil Soup all natural and gluten-free.
Healthy and bolder flavors, and a new packaging design are the reasons why Soupman is a company to watch nowadays.
"Currently, we are shelved alongside the industry leaders in the soup aisle in more than 3,000 supermarkets," Soupman CEO Lloyd Sugarman said.
However, the numbers will change he said, "when key buyers and other industry leader sample our soups at FMI." Adding, "we are proud to say we are made in America and are revealing our new graphic design at the conference."
Sugarman and Muratoglu will be at the conference to talk about Soupman, its impact and the Tetra Pak carton and their partnership in revolutionizing the technology.
The soup market in the United States is still an industry to watch, according to an analysis from Mintel International, the soup market in the United States is expected to grow slowly between 2013 and 2018. The April 2014, Mintel report stated that due to the recession consumers are now on a lookout for affordable prepackaged meals instead of dining out.
The report further said soup market sales in the US increase would be driven by new flavors introduced by players, as well as health and convenience innovations. It also stressed that household with children will be a key target market for soup manufacturers. It also said that another important demographic is the Hispanic and Asian population as these group are most likely to purchase soups for their households compared to other ethnic groups.
Mintel's survey stated that consumers consider soup to be a healthy meal option. A big portion of the respondents of the survey looks at soups as comfort food. The survey also showed that consumers are not brand conscious and that the age group between 18 -24 looks for variety in soups compared to the older aged group. It also noted that consumers looking for healthier soup meals are concerned about the sodium and protein content of the products.
EuroMonitor International, meanwhile stated that the introduction of bolder and premium flavors from soup companies contributes to the growth in sales. While Campbell Soup Co. still holds the lead in the soup industry, newer and smaller competitors like Soupman are causing its shares to fall since 2011.
Smaller players are giving consumers healthier options and high-quality soup products. The EuroMonitor International added that soup is expected to bounce back between 2013 and 2018 and grow by eight percent. The soup industry's value is expected to reach $5.4 billion but expecting volumes to decline by four percent. The value increase it said is due to new products in the soup market. Premium or health oriented products will drive the soup market growth, according to EuroMonitor prospect report.
Soupman is providing affordable, low-fat, low-sodium and high-fiber food items. In fact, child nutrition is one of the focus of the company's marketing campaign. It is selling food products to New York City public schools, as well as in the City University of New York, College of State Island and others. There are about 1.1 million students in the 1,700 schools in New York City.
New York City Schools, run by the New York City Department of Education, has chosen several of Soupman's products for wide selection of meal options replacing other widely known international brands in an effort to promote the health of the city's children. Helping promote Soupman and its healthy benefit is basketball legend Shaquille O'Neal. The former National Basketball Association (NBA) player will be on the wheels of the Soup Mobile.
O'Neal is a brand ambassador and equity partner at Soupman, and as an athlete, it is important for him to endorse healthy lifestyle and food choices. He believes in healthy eating and fitness for children and the younger generation. Soupman is offering healthy variation of kids' favorite meal of meatballs and macaroni and cheese. Provided in school lunch programs are Shaq-A-Roni 'n Meatballs and Shaq 'n Cheese.