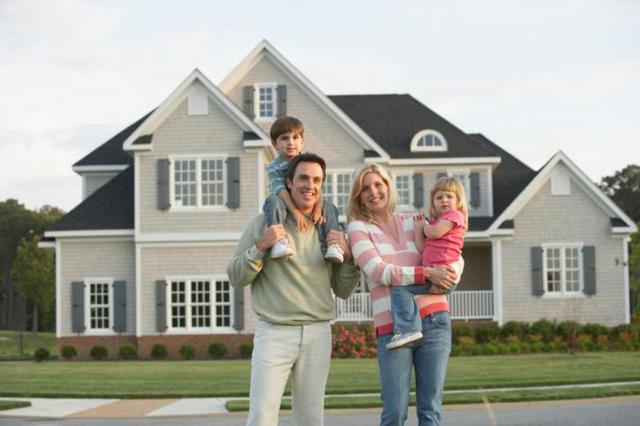 The nation's leading group of realtors has welcomed the U.S. Department of Housing and Urban Development Homeowners Armed with Knowledge, or HAWK, housing counseling pilot program that aims to reduce mortgage insurance premiums for first-time buyers.<p>
In a letter to the HUD, the National Association of Realtors also expressed concern the program will not significantly reduce premiums or reach enough qualified buyers.
"As the leading advocate for homeowners, Realtors are concerned about FHA's high annual mortgage insurance premiums and the insurance requirement for the life of the loan," said NAR President Steve Brown, co-owner of Irongate, Inc. Realtors in Dayton, Ohio. "FHA fees make up nearly 20 percent of a monthly mortgage payment today and are making it more difficult for qualified buyers to purchase a home. Since FHA is on target to meet and exceed its capital reserve requirements in the next fiscal year, we encourage FHA to support premium reductions across the board."
First-time home buyers who participate in the four-year pilot program will benefit at closing from a 50 basis points reduction in the upfront mortgage insurance premium and a 10 basis points reduction in the annual premium. If buyers complete post-closing housing counseling and do not have delinquencies greater than 90 days in the first 18 months after closing, they will receive an additional 15 basis points reduction on the annual premium starting the loan's 25th month.
In its letter, NAR said HAWK fees could be prohibitive to buyers if lenders or counseling agencies aren't able to pay a portion of fees and encouraged FHA to allow for coordination with other pre-purchase counseling programs, which also typically include fee-based education. It could take buyers two years to offset the cost of counseling with the premium reductions offered under the HAWK program and even longer if buyers have to satisfy other financial programs separately. NAR also urged for future expansion of the program to repeat buyers.
Brown said NAR also has concerns about the amount of time it will take for buyers to access and complete the counseling program. If renters decide not to renew at the end of their lease and contact a real estate agent to begin the home search process, they could be pushed beyond their target move out date if the next available counseling class is not for 30 to 60 more days.
NAR plans to work closely with FHA to educate its Realtor members and consumers about the availability and benefits of the HAWK counseling program and recommends that FHA heavily market the program to lenders, real estate agents and consumers so there is awareness about its ability to make FHA loans more affordable.
Meanwhile, real estate brokers who plan to reach a wider market for the properties they are selling should also consider the disruptive video technologies being offered by marketing app creator RealBiz Media, Inc. (OTC: RBIZ).
RealBiz's MicroVideo App Platform and its recently rolled out Nestbuilder Agent allow real estate professionals can connect with potential customers and put up interactive listings, has already started to gain traction in the niche. According to the company's web site, over 350,000 members are already using Nestbuilder to create and syndicate video listings, as well as to network with experts in the field.