A recent study found that the omega-3 found in fish oil can help reduce the risk of brain damage caused by alcohol abuse.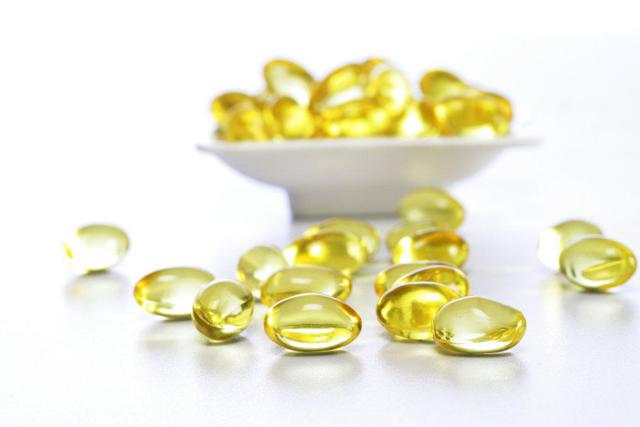 The study, supported by the National Institutes of Health (NIH), showed that rats given alcohol levels four times the driving limit and then exposed to omega-3 docosahexanenoic acid (DHA) was 90 percent less likely to suffer "neuronal death" and 90 percent less likely to experience neuroinflammation.
"We wanted to try and find out what the underlying mechanisms are for the brain damage that occurs in the binge-drinking rat model and if it's connected to the process of neuroinflammation," lead author Michael A. Collins, PhD, told Medscape Medical News.
He explained that arachidonic acid from drinking alcohol causes "oxidative stress" or neuroinflammation processes.
"Because levels of DHA are depleted by too much alcohol, we looked at replenishing it and saw that that may be protective," he said.
The study, published last July 16 in PLoS One, proved the authors' hypothesis that the omega-3 fatty acids, specifically DHA, suppressed or prevented "neuronal degeneration due to binge alcohol exposure."
However, Collins cautioned the public, saying the study should not be misinterpreted. He said taking fish oil capsules while continuing to abuse alcohol will do nothing to help them. He said heavy drinkers should just cut back drinking or consider quitting.
The group is still looking into future research that would further support their findings.
Recent studies have been making great strides into understanding the effect of long-term alcohol abuse on the brain. Such researches have shown irreparable damage to some aspects of the brain because of alcohol, leading scientists and medical professionals to continue to caution the public against binge-drinking and alcohol abuse.
According to the Centers for Disease Control and Prevention, 88,000 people die from alcohol-related causes each year, making alcohol abuse the 3 leading lifestyle-related cause of death.
This has led health solutions companies like BioCorRx Inc. (BICX,http://finance.yahoo.com/q?s=BICX) to develop and offer programs that help alcoholics quit.
BioCorRx has developed the Start Fresh Program now being used by several clinics in the United States. The Start Fresh Program has a two-pronged approach that deals with both anti-addiction medication and life coaching sessions.
The medication used is naltrexone, which has long been approved by the Food and Drug Administration for the treatment of alcohol and opioid addiction. Unlike the usual naltrexone pill or injection, the Start Fresh Program uses naltrexone pellets that are implanted under the skin. Naltrexone implants help clinics address non-compliance with patients and allows the medication to curb their cravings for several months.