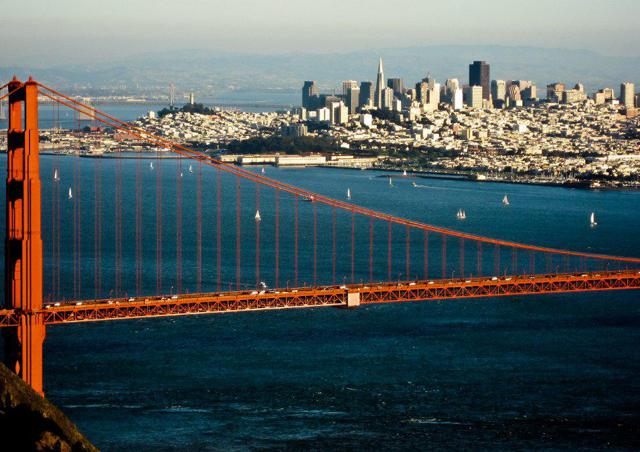 There are many things you can buy with $1 million in San Francisco, but your dream home may not be one of them, an ABC News report said.
Last month, the city's median home and condominium price hit its first record high at $1 million, according to DataQuick. Latest data from real estate listings site Zillow showed that median home valuations in San Francisco are averaging at $999,400, up by 20.6 percent over the past year. Median prices per square foot average at $804, higher than its $411 per square foot estimates for the San Francisco Metro.
The real estate giant also forecasted that home prices are expected to rise by another 8.9 percent for the next 12 months.
According to the report, the price hike was due to the local tech industry's rapid expansion in tandem with the city's dwindling housing supply. Back in April, Curbed San Francisco reported that only .3 percent of homes in the city are up for sale.
A separate CNBC report noted that the while the uptrend is good for home sellers and brokers, the new million-dollar price is "sure to fuel the growing class wars in the city over real estate." The report noted that the new median home prices are pricing out long traditional buyers who are "being outbid by high-earning tech employees and cash buyers from overseas.
It also added that the city's longtime renters are also disadvantaged by rising rents. Rental prices sit at $3,600, according to Zillow.
With San Francisco becoming more of a seller's market, one way that local real estate agents can gain a competitive edge over other agents in the area is by using virtual tour technologies. Digital media company RealBiz Media Group, Inc. (OTCQB: RBIZ) offers a Virtual Tour Program that realtors and brokers can use to showcase their listings to moneyed buyers.
According to the company's web site, RealBiz Media's Virtual Tour platform allows real estate professionals to create unlimited home video tours and YouTube videos that can be automatically syndicated to major search engines and social media sites. The virtual tours are mobile and HTML5-compatible for seamless streaming and enhanced viewing on any device.
The platform is also equipped with a wide range of marketing and easy-to-use design tools that agents can use to create professional flyers, ePostcards, QRCodes and sellers reports. It also has an analytics dashboard where agents can customize and monitor their marketing campaigns, and identify leads.