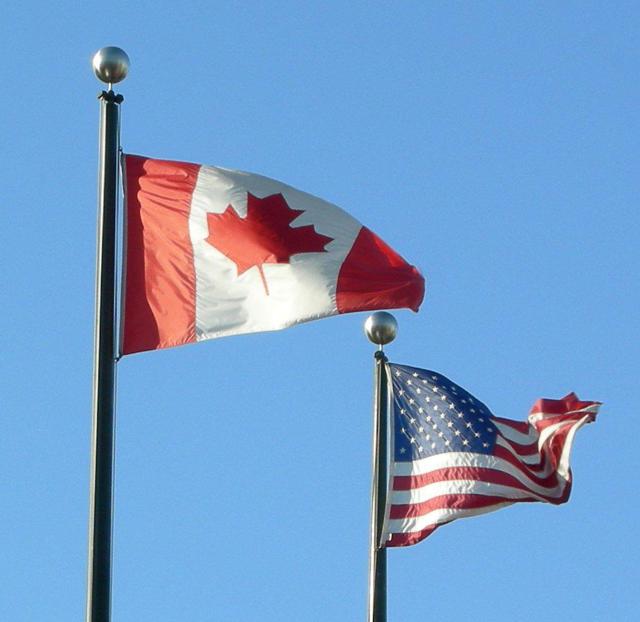 While China has surpassed Canada in terms of sales volume, Canada remains the United States real estate market's top foreign buyer, the National Association of Realtors reported in its 2014 Profile of International Home Buying Activity.
The country up north has been one of the U.S.'s top patrons and even if its real estate market is just as hot, developers, banks, and investors there choose to place their portfolio in U.S. commercial real estate.
The U.S. real estate sector has high yield and rising valuations, according to a report on Canada.com. The report, which cited data from the Royal Bank of Canada, said that Canadians bought "between $15 billion to $19 billion each year worth of U.S. commercial real estate property in the last five years."
It added that the country accounted for one-third of the $38.7 billion invested globally in 2013, based on data from the Commercial Real Estate Development Association.
"For Canada, America offers great investment opportunity with attractive yield. And because of that, look for Canadian capital to continue to flow south, long-term," the report said.
The report also broke down purchases from local property management and development firms in Canada. It noted multi-million and billion-dollar investments made by Brookfield Property Partners, Ivanhoe Cambridge, and Oxford Properties in the United States.
Ivanhoe Cambridge bought two new office buildings in Chicago worth $360 million, following its earlier investment of $300 million for another 45-story office building. In February, Oxford Properties bought a $575 million office building in Park Avenue.
Brookfield Property Partners, on the other hand, bought Atlanta-based firm Industrial Developments International for $1.1 billion. The deal has allowed Brookfield to gain access to "62 million square feet of operating assets and 79 million square feet of land for with development potential," the report said.
In addition, the report pointed out Florida and New York, and upcoming markets like Arizona, are the recent favorites of Canadian investors to build new constructions. "Lower entry costs, high initial yields, strong growth and low interest rates" are the top reasons these areas are favored by Canadian investors.
Florida-based digital media company RealBiz Media Group, Inc. (OTCQB: RBIZ) develops online real estate technologies that agents can use to promote their listings to wealthy Canadian investors.
Its platforms Nestbuilder Agent and Microvideo App are two disruptive online marketing technologies agents can use to promote their property listings to investors from across the border-even from other continents.
Nestbuilder Agent is a feature of consumer site Nestbuilder.com and is targeted at agents who are in need of an easy tool to create professional virtual tours and videos to boost their online visibility and marketing campaigns.
The same features are also present in RealBiz Media's Microvideo App, except that it has been designed for enterprise clients. The app allows agents and their brokers to create videos and virtual tours, microsites, home, and community events, which they can forward to customers via email and social media.
Real estate investors can learn more about Realbiz Media's products and services by reaching Realbiz Media via its toll free number: 1.888.REAL.BIZ (888.732.5249) or email: support@rbm.zendesk.com.