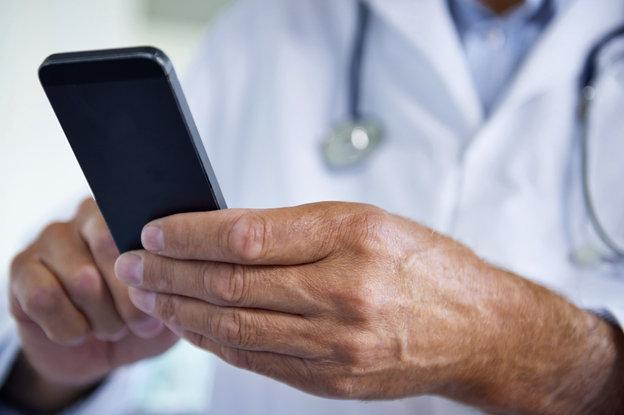 A new smartphone application developed by Toronto experts can now tell physicians whether a patient is having real alcohol withdrawal tremors or not based on readings from a built-in accelerometer, a report on Science Daily News said.
The new app, which was developed by experts from the University of Toronto, gauges the frequency of tremors during withdrawal to allow physicians to provide proper treatment to patients.
It also allows physicians to tell patients suffering from withdrawal apart from "drug-seeking" patients who abuse benzodiazepine drugs, a class of depressant drugs that mitigate withdrawal symptoms such as tremors, nausea and headaches, according to the report.
"Withdrawal is a potentially fatal condition that is easily treated with benzodiazepine drugs, a class of sedatives used to treat alcohol withdrawal, anxiety, seizures, insomnia and more," the report revealed.
"But physicians are often reluctant to prescribe them because they're frequently abused and can be dangerous when mixed with other drugs, especially alcohol and opiates," the report explained.
Tremors in the hands and arms are the most accurate and most commonly used basis for diagnosing withdrawal in alcoholics. A trained eye is required to identify one, but even experienced doctors find it challenging.
To prove the app's effectiveness, researchers from Toronto's Schwartz/Reisman Emergency Medicine Institute at Mount Sinai Hospital, St. Michael's Hospital and Women's College Hospital conducted experiments with 49 patients admitted by the emergency department as well as 12 volunteer nurses faking the tremors. The app was installed on an iPod and used the device's built-in accelerometer to measure tremors for 20 seconds.
Results revealed that 75 percent of the patients with real tremors had tremors that occur with a peak frequency over seven cycles per second on average. The study also showed that only 17 percent of nurses were able to mimic tremors within the same frequency.
Clinicians then tried to match this data with the diagnosis doctors made based on a video of the patients' hand tremors. They found that the app's results matched the findings of junior doctors. Senior doctors, however, were found to "judge symptoms with better accuracy."
"Alcohol-related illness is commonly encountered not only in the emergency room, but also elsewhere in the hospital, and this gives clinicians a much easier way to assess patients using real data," Professor Bjug Borgundvaag of the University of Toronto's Faculty of Medicine, one of the app's developers, told Science Daily.
"Our app may also be useful in assisting withdrawal management staff, who typically have no clinical training, and determining which patients should be transferred to the emergency department for medical treatment or assessment. We think our app has great potential to improve treatment for these patients overall," he added.
"There are plenty of healthcare apps already out there, but I think you will see more of them specifically developed to aid with addiction treatment in the very near future." said BioCorRx, Inc. (OTCQB: BICX) Chief Operating Officer Brady Grainier in an interview. BioCorRx, Inc. is one of the fastest growing companies in the substance abuse addiction treatment sector.
The company is known for its Start Fresh Program, a two-tiered program that takes a different approach to addiction treatment. The first phase of the program involves an outpatient medical procedure to embed a specially formulated, biodegradable naltrexone implant under the skin and fatty tissue in the lower abdominal area.
The second tier of the program involves a private, one-on-one coaching program to address the specific needs of the individual and to help him or her plan for a life free from substance abuse.
For more information on BioCorRx, Inc.'s Start Fresh Program, you may reach the company's headquarters via phone: 714-462-4880, or visit www.StartFreshProgram.com.