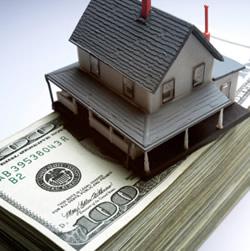 ​When investing in real estate, it is easy to dismiss some portfolio as high-risk based on the category of property or investment vehicle they belong to, and the market forces that are expected to impact them in the near future. More often than not, what matters is that investors look at each real estate asset from a 'local' perspective, a Canadian portfolio manager noted in a Financial Post report.
"Investors, even professional ones, have a tendency to lump real estate investments into one bucket, but that is unhelpful when allocating investment dollars and assessing how risk is spread across a portfolio," says David Kaufman, Canada-based Westcourt Capital Corp. president and portfolio manager.
Kaufman recalls an event where he was part of an investment committee tasked with deciding on which portfolio to allocate their funds. One of the committee members said it was unwise to invest in real estate given the upcoming price correction in Canada's real estate market, but it was a senior member's advice that caught his attention. "All real estate is local," said one of the "veteran" members of the group.
The first member was essentially making the argument that if and when a real estate correction comes, it will affect anything called a 'real estate investment.'
"The second member was arguing (to borrow a catchphrase from the equity markets) that there is not a real estate market, but a market of real estate, meaning that the general direction of the real estate market does not always apply to specific real estate investments," Kaufman wrote in his column on the web site.
While the first member's admonition does not necessarily mean it is untrue, Kaufman said investors also have factor in the type of real estate holdings, type of investment vehicle, and geography to determine whether the investment is of value or not.
Housing bears warn that Canada's real estate market will "suddenly crash" but The Conference Board of Canada forecasts otherwise, according to a report on CTV News.
"At this point in the housing cycle, there is a risk that Canadian housing prices in some market segments are due for a modest correction," a report from the Conference Board said.
"Nevertheless, we believe that continued population growth, additional employment gains and modest mortgage rate increases will limit potential price declines in 2014 and 2015," it said.
A report on The Globe and the Mail meanwhile showed that strong property markets in Canada are "very strong" but those that are revealing signs of weakness are very weak indeed. Housing analyst Ben Rabidoux of North Cove Advisors Inc. said those underperfoming markets are showing "signs of weakness that we haven't seen since the late 1980s and early 1990s."
Investors that are holding out on investing in Canada's market can target U.S. real estate instead for stable growth. The U.S. market is the top investment of choice of foreign home buyers, according to the National Association of Realtors' 2014 Profile of International Home Buying Activity.
Local real estate agents who would like to aggressively take advantage of this opportunity to tap Canadian buyers can use virtual tours and property microsites to market their listings to them. Realbiz Media Group, Inc. (OTCQB: RBIZ) develops proprietary video marketing software that agents and their brokers can use to promote their virtual tour listings online. The company offers a Virtual Tour Program that allows real estate sellers to create virtual tours and presentations that are optimized for mobile viewing and could be syndicated through social media for only $29.95 a month.
The program is equipped with a video search engine optimization (VSEO) tool that automatically generate meta tags and descriptions for virtual tours and listings agents have uploaded to the platform so that they would be found easily by consumers online.
The program also has tools for creating QR codes, e-flyers, and seller reports as bonus features.
To learn more about Realbiz Media and its products, contact sales@realbizmediagroup.com or call 1.888.REAL.BIZ (888.732.5249).