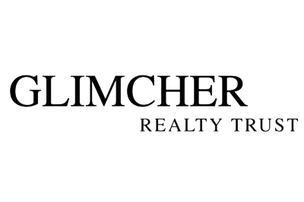 Washington Prime Group Inc. (NYSE: WPG) announced plans to acquire Glimcher Realty Trust (NYSE: GRT) in a stock and cash transaction valued at approximately $4.3 billion.
The new company will be known as WP Glimcher, retaining Washington Prime's ticker symbol on the NYSE. The company will maintain Glimcher Realty's headquarters in Columbus, Ohio. Mark Ordan, CEO of Washington Prime, will serve as executive chairman of the combined company. Michael Glimcher, CEO of Glimcher, will serve as its vice chairman and CEO.
The deal values Glimcher Realty at $14.20 per share, compared with the stock's closing price on Sept. 15 of $10.59. Glimcher Realty stockholders will receive $10.40 in cash and 0.1989 shares of Washington Prime stock for each Glimcher Realty share that they own.
The transaction, which includes the assumption of Glimcher Realty's $1.3 billion in mortgage debt, is expected to close in the first quarter of 2015.
Washington Prime and Glimcher emphasized that the merged entity would benefit from a portfolio that spans high-end, middle-market and lifestyle centers, as well as a broader geographic diversification and tenant mix. The new company's portfolio would consist of approximately 68 million square feet of gross leasable area and a combined portfolio of 119 properties.
"We went public just three months ago expecting to utilize our strong platform, relationship with Simon Property Group, available cash flow and investment-grade balance sheet to grow. This transaction with Glimcher checks every box very early in our company's trajectory," Ordan said.
Washington Prime was created in May when Simon Property Group, Inc. (NYSE: SPG) spun off its strip center and smaller enclosed malls.
In a conference call, Michael Glimcher noted that the deal would result in a "winning property group of all varieties" and stressed that the new company will enjoy a "rock solid investment balance sheet." When asked if additional deals can be expected involving the new company, Glimcher responded that "hopefully this is the first of many transactions." He called the combined firm "a platform built for growth."
As part of the transaction, Simon Property Group has entered into a definitive agreement to acquire Glimcher's Jersey Gardens outlet property, in Elizabeth, N.J., and upscale shopping center University Park Village in Fort Worth, Texas, for an aggregate cash price of $1.09 billion. Completion of the sale of the properties to Simon Property will occur concurrent with the closing of the acquisition of Glimcher by Washington Prime.
The $4.3 billion merger between Washington Prime and Glimcher Realty underscores the improving real estate segment in the U.S.
American real estate agents who would like to tap real estate investors looking at building their portfolio in the U.S. can use disruptive video marketing technologies like virtual tours to close a deal. Realbiz Media Group, Inc. (OTCQB: RBIZ) develops proprietary video marketing software that agents and their brokers can use to promote their virtual tour listings online. The company offers a Virtual Tour Program that allows real estate sellers to create virtual tours and presentations that are optimized for mobile viewing and could be syndicated through social media for only $29.95 a month.
The program is equipped with a video search engine optimization (VSEO) tool that automatically generate meta tags and descriptions for virtual tours and listings agents have uploaded to the platform so that they would be found easily by consumers online.
The program also has tools for creating QR codes, e-flyers, and seller reports as bonus features.
To learn more about Realbiz Media and its products, contact sales@realbizmediagroup.com or call 1.888.REAL.BIZ (888.732.5249).