​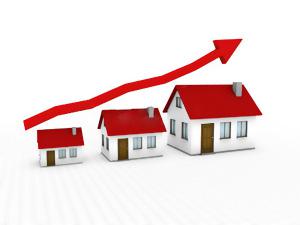 The New South Wales government is encouraging partnership amongst Central Coast communities throughout the region to help define and develop a future for the area's growth, which could be great news for the further increase of local real estate markets, economic and small business development.
Minister for Planning Pru Goward said the challenge currently facing the region is providing and delivering the fullest potential for local residents, especially with the expected population growth heading towards the region.
"This has real impacts on quality of life and restricting economic opportunity. There are about 22,000 businesses on the Coast employing more than 130,000 people," said Goward in a statement.
"Population projections show that over the next 15 years the region will need more than 30,000 additional jobs. Our job is to listen to the community and industry about how we can help new businesses start and established businesses grow to create more local jobs."
Assistant Minister for Planning Rob Stokes pointed out that the region's population is expected to increase by 65,000 people by 2031, bringing the region up to a huge 387,000. The latest discussion paper has highlighted the key issues facing the community and outlining basic plans to help rectify these issues.
"There's no substitute for real local understanding when these plans are being put together. People who live on the Coast love the Coast and there is a lot to be proud of - a terrific lifestyle and the spectacular environment," said Mr Stokes.
Things like building more residential properties to keep up with future demand, creating a higher rate of employment and additional jobs, improving the road and railway systems across the area - including public transport infrastructure - and protecting the current lifestyle of people living in the region are all major focal points for the future of the Central Coast.
An independent research showed that oceanfront of lakefront family homes in the United States is worth more than double the median value of all homes, and in some locations 10 or more times.
Currently the median price for a family home is about $171,600, while the median waterfront house was valued at $370,900, a premium of 116.1%, according to the analysis by real estate firm Zillow.
Among large cities the biggest difference between median non-waterfront family home values and median waterfront house values are in Tampa, Florida with a premium of 733%, followed by Honolulu, Hawaii, with a premium of 334.5% and Long Beach, California with a premium of 321.6%.
'The allure of ocean and lakefront living is powerful and undeniable, and millions of home owners nationwide dream of one day owning a home on the water. But those dreams come at a price,' said Zillow chief economist Stan Humphries.
As more home buyers prefer lakefront or oceanfront properties as they continue to be allured to the rare properties, those who are on the lookout for these scarce and coveted real estate can use game-changing video marketing software to help them in their search.
Realbiz Media Group, Inc. (OTCQB: RBIZ) develops proprietary video marketing software that agents and their brokers can use to promote their virtual tour listings online. The company offers a Virtual Tour Program that allows real estate sellers to create virtual tours and presentations that are optimized for mobile viewing and could be syndicated through social media for only $29.95 a month.
The program is equipped with a video search engine optimization (VSEO) tool that automatically generate meta tags and descriptions for virtual tours and listings agents have uploaded to the platform so that they would be found easily by consumers online.
The program also has tools for creating QR codes, e-flyers, and seller reports as bonus features.
To learn more about Realbiz Media and its products, contact sales@realbizmediagroup.com or call 1.888.REAL.BIZ (888.732.5249).