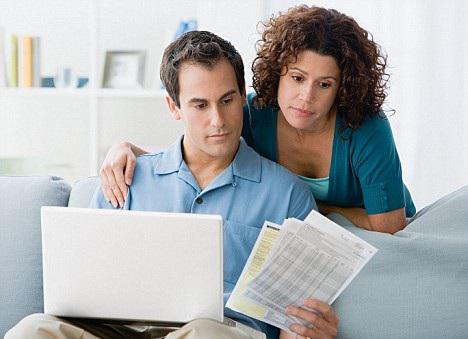 A big majority or two-thirds of tenants in private rental houses in the UK believe they will never afford to buy a home much less their dream house.
A study by online letting agents Property Let By Us showed that a minority 35% of tenants think they will be able to buy their own properties.
It says that rising rents and soaring house prices have made property ownership a distant dream for many tenants.
The number of people living in private rented accommodation has risen from 2.2 million in 2002/2003 to nearly 3.9 million last year. The number of people renting from private landlords now outstrips those in council and housing association homes for the first time.
Half of those renting privately are under the age of 34, with private rentals outstripping social housing for the first time, according to data from the Department for Communities and Local Government.
Home ownership has fallen to its lowest level for a quarter of a century and the number of people renting has almost doubled. More than a third of England's 14.3 million home owners are now aged 65 and over as young people have been frozen off the property ladder.
Just 1.4 million home owners are aged between 25 and 34, the age group most likely to be raising families, while 96,000 are aged between 16 and 24.
'Recent figures show that house prices leaped by another £18,000 in the year to August, hitting yet another record high of £189,306 on average,' said Jane Morris, managing director of Property Let By Us.
'This is more bad news for would be home buyers. The reality is that home ownership is changing in the UK and over the next 10 years, we are going to see increasing numbers of people renting rather than buying. Rising rents have meant that many tenants, particularly young people have been unable to save a deposit and the recent mortgage changes have made it even harder to secure funding,' she explained.
She pointed out that the growing demand for rental accommodation is good news for landlords. But as the market continues to expand, it evitable that this will bring greater Government scrutiny to the sector. Legislative changes like immigration will put more and more responsibility on landlords and tighter controls will have to be introduced to ensure basic standards of accommodation are maintained and any deviance is punished effectively,' said Morris.
'Professional and law abiding landlords will benefit hugely from this expanding market with rising asset values, increased tenant demand and good, stable rental income,' she added.
The rebound in home sales is definitely welcome news to real estate agents and brokers across the country. Now that demand is slowly climbing up again, realtors have less to worry about as most of them aim to reach year-end or monthly quotas.
Real estate agents can take advantage of the uptrend by using disruptive technologies created by Realbiz Media Group, Inc. (OTCQB: RBIZ) to increase their sales.
Realbiz Media is a Florida-based digital media company that develops proprietary video marketing software that agents and their brokers can use to promote their virtual tour listings online.
Its Virtual Tour Program allows real estate sellers to create virtual tours and presentations that are optimized for mobile viewing and could be syndicated through social media for only $29.95 a month.
The program features a video search engine optimization (VSEO) tool that automatically generate meta tags and descriptions for virtual tours and listings that agents have uploaded to the platform so that they would be found easily by consumers online.
The program also has tools for creating QR codes, e-flyers, and seller reports as bonus features.
Realbiz Media's platforms, applications and web sites feature social integration, which allow agents to cross-publish their posts to social networks like Twitter, Facebook, and Pinterest.
To learn more about Realbiz Media and its products, contact sales@realbizmediagroup.com or call 1.888.REAL.BIZ (888.732.5249).