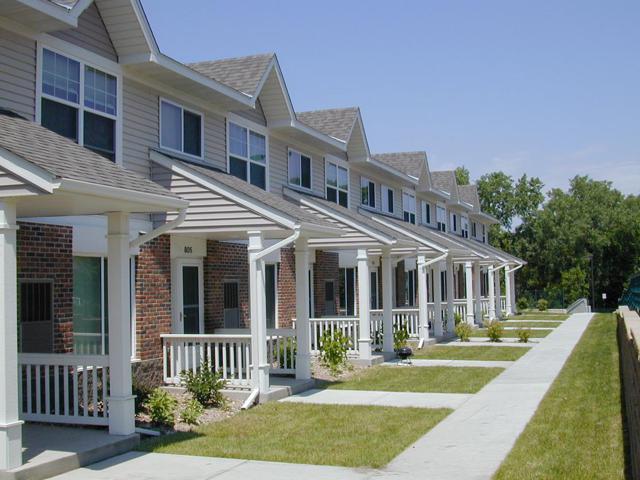 More than 90 tribal communities across the nation was granted $60 million in funding by the U.S. Department of Housing and Urban Development to improve housing conditions and stimulate community development, including construction projects and local jobs for low-income families.
HUD Secretary Julián Castro announced the release of the fund in Anchorage, Alaska and said that the program was provided through HUD's Indian Community Development Block Grant (ICDBG) Program. The funds support a wide variety of community development and affordable housing activities.
"These grants will create better housing, spur economic development and support self-determination in Native American communities," said HUD Secretary Julián Castro. "ICDBG funds are an important investment in the remote and low-income tribal communities that need it most. Through this work, we're proud to help our tribal partners expand opportunity in their community by determining on their own, not from Washington, which local projects meet their needs and strengthen their future."
The purpose of the ICDBG program is to develop viable Indian and Alaska Native communities, including decent housing, suitable living environments, and economic opportunities. Recipients can use the funding to support rehabbing or building new housing or to buy land for housing; for infrastructure such as roads, water and sewer facilities; and to spur economic development including job creation.
This year's projects include building an education center by the Hopland Band of Pomo Indians in California to provide preschool, child care, afterschool programs and education for adults. In Michigan, the Hannahville Indian Community will extend a natural gas line to provide affordable fuel costs to heat the homes of 49 low-income families. In Idaho, the Nez Perce Housing Authority will complete housing rehab to include handicapped accessible units for low-income senior citizens. Read summaries of all the winners.
For the first time in fiscal year 2014, the awards will also be used through a special program to remediate and prevent mold in housing units owned or operated by tribes and tribally designated housing entities. Nine tribes will receive funding for mold remediation, including the Havasupai Tribe in Arizona, where the village is located at the bottom of the Grand Canyon and mold is common due in part to frequent flooding.
The ICDBG program was established in 1977 to help Indian tribes and Alaska Native villages to meet their community development needs. Federally recognized Indian tribes, bands, groups or nations (including Alaska Indian, Aleuts and Eskimos,) Alaska Native villages, and eligible tribal organizations compete for this funding.
HUD administers six programs that are specifically targeted to American Indian, Alaska Native, or native Hawaiian individuals and families, and federally recognized tribal governments. In Fiscal Year 2014, HUD received more than $736 million to fund programs to support housing and development initiatives in American Indian, Alaska Native, and native Hawaiian communities. Through innovative programming, American Indian and Alaska Native tribal governments have created sustainable and community-driven solutions to their housing and community development challenges.
Last month, three Federal agencies coordinated their actions to provide more housing choices, make transportation systems more efficient and reliable, and create vibrant neighborhoods that attract business development and jobs while protecting the environment.
The HUD, U.S. Department of Transportation (DOT), and U.S. Environmental Protection Agency (EPA) have formed Partnership for Sustainable Communities five years ago to cooperate to help communities.
"The Partnership for Sustainable Communities is about achieving one goal: expanding opportunity for American families," said HUD Secretary Julián Castro. "These targeted investments are bringing more affordable housing and transportation options, and more economic resilience to regions that were hard hit by the economic crisis. In partnership with local leaders, I am convinced that the investments our agencies have made will enhance the health and wealth of communities for decades to come."
Other options also exist in the market for American consumers to afford better housing with accessible transportation. Realbiz Media Group, Inc. (OTCQB: RBIZ), proprietary video marketing software tremendously help agents and consumers get up-to-date real estate information and accurate property descriptions. The company develops proprietary video software that agents and their brokers can use to promote their listings online to potential buyers to meet the changing demands of real estate buyers and investors. The company empowers agents across America to have their own marketing tool, so they do not have to buy leads from third-party web sites.
The company offers a Virtual Tour Program that allows real estate sellers to create virtual tours and presentations that are optimized for mobile viewing and could be syndicated through social media for only $29.95 a month.
The program is equipped with a video search engine optimization (VSEO) tool that automatically generate meta tags and descriptions for virtual tours and listings agents have uploaded to the platform so that they would be found easily by consumers online.
The program also has tools for creating QR codes, e-flyers, and seller reports as bonus features.
To learn more about Realbiz Media and its products, contact sales@realbizmediagroup.com or call 1.888.REAL.BIZ (888.732.5249).