​An estimated $225 trillion of private capital is available in the world's financial market and a big slice of it can be invested to green economy, says Credit Suisse Managing Director and Vice Chairman Mark Burrows during the Forests Asia Summit last month.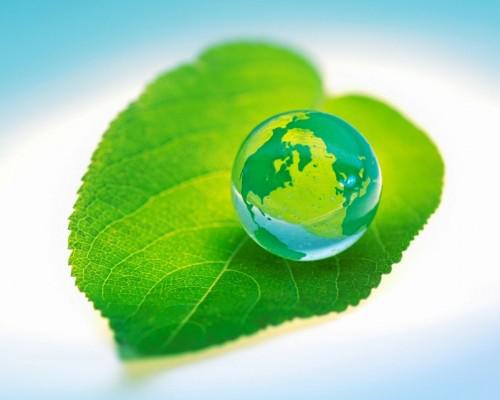 This statement was made in an article published by the Center for International Forestry Research website where Burrows stressed that private capital is available to finance green growth initiatives but is derailed by lack of public policies by governments to unlock private investment.
"There are signs that one of the greatest social innovations, and that is the financial market can be realigned to channel capital into the green economy," Burrows was quoted as saying during his speech before the summit.
Green economy is defined as a sustainable economy resulting into efforts of reduction environmental risks and ecological scarcities. It is an effort to develop the economy but at the same time find ways to preserve the environment.
According to the Green Investment Report, governments worldwide such as United States are focusing economic development that will address climate change and other extreme weather issues. It said that at least US$700 billion in investment is needed to ensure climate resilience.
In the Forest Summit, stakeholders said that there is still a lack of financing to reduce carbon emissions. However, Burrows pointed out there is a vast of capital available but because of the lack of political will, it is stopping the flow of cash into the green economy.
More and more businesses are going green with consumers getting more interested in patronizing products that are environmental friendly. Several companies marketing schemes and products in the market are now geared towards finding climate change solutions.
Some of the companies going green are Bank of America, McDonald's, Walmart, Starbucks and Toyota among others.
One company focusing on the green scene space is Pacific Shore Holdings Inc. (PSHR), it is a leader in developing affordable, innovative, environmentally friendly products.
Matthew Mills, Chief Executive Officer and Founder of Pacific Shore said that he is confident that the company will get positive reception from investors. "There are not many companies that focus on green scene space in general, the ones that do exist, only stick to one sector," Mills said.
Pacific Shore products include Nature-Cide, Thermal-Aid, Home Spa Shower Spray and Energy-X. Nature-Cide is an all natural pesticide product and Home Spa Shower Spray is another 100 % natural product line developed by the Company, both lines are effective and environmentally friendly.
Thermal-Aid is an all-natural line of heating and cooling modalities to ease headaches, aches and pains for both adults and children. Energy-X , meanwhile is a line of flavorful vitamin B and caffeine-infused products.
The Pacific Shore mission as stated in its website is "to continue our path in the proprietary green scene products arena, with products that are cutting edge, environmental friendly and affordable while creating employment opportunities in our community." It added that it aims to be a world-class leader in green products.