Lawmakers in New York State are declaring war against heroin use as they passed several pieces of legislation to stop sale or abuse of the illegal drug, Associated Press reported.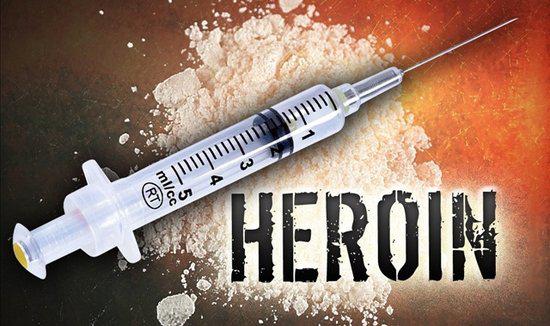 The report said that last week the Senate approved 23 out of the 25 bills introduced relating to the fight against heroin abuse.
Some of the anti-heroin bills given the green light by the Senate was a measure allowing schools to use an antidote for heroin use or naloxone. Some of the bills also seek out the limit in how much prescription sale is allowed to stop heroin suppliers from distributing the drug easily and expanding drug treatment facilities by tapping into vacated state prisons to be utilized for treatment.
The bills or efforts to curb heroin will cover wide area in New York State, including schools where drug use appeared to be increasing.
Although the aim of the Senate was to reduce addiction of prescription painkillers, they are aware of studies showing that patients seeking treatment for heroin addiction usually start by being addicted to opioids.
According to a new study by the Washington University School of Medicine in St. Louis, "there is now a growing evidence that some prescription opioid abusers, particularly those who inhale or inject their drugs graduate or shift to heroin."
In New York State, data from state's Health Department showed that in 2008, there were 1,818 drug-related deaths. The department further noted that there were 21,202 hospital admissions that same year for prescription painkillers and heroin use and 9,135 emergency visits.
Drug overdose in New York is considered a health threat and is a continuing public concern. Based on substance abuse organization statistics, there are over 23 million Americans in need of treatment for illegal drug abuse and only nine percent of that population are getting the help they need. Out of the 23 million in need of treatment, at least 20 million are not getting the treatment they need to kick the addiction.
Lawmakers and anti-addiction clinics have one goal, to wipe out heroin use and help addicts seek out treatment before it's too late.
BioCoRx Inc.(OTC:BICX) is one of the companies in the United States trying to help through its Start Fresh Program which consists of treatment using a Naltrexone Implant used in conjunction with a life coaching. Naltrexone is a form of medication that stops the effects of opioids such as heroin and morphine. Approved by the Food and Drug Administration for treatment of opioid addiction in 1984, Naltrexone implants help to remove the risk of the patient not taking the required daily dose in oral form. Many patients in general are non-compliant with taking medications as prescribed, especially addicts. The implant is placed under the patient's skin and because it is time-released, patients cannot skip the medication. "Naltrexone is a very safe and effective drug for treating addiction, if people take it. The if is the difficult part for most and that's where our program can help" said Brady Granier, COO of BioCorRx.
The program developed by BioCoRx Inc. treats patients with a slow release dose that can last up to six to twelve months in many patients. The time-released implant gives the patient a higher success rate in treating drug dependence.