The British Veterinary Association recently warned pet owners to scrutinize flea treatments being offered to ensure that they are safe and appropriate for their animals.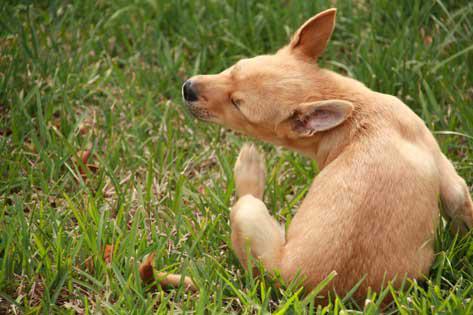 Online news site The Citizen cautioned animal owners in East Lancashire to ensure that the flea treatment chosen is appropriate for their pet and its breed and the products are safe to use. They said people should first consult veterinarians before choosing a treatment and product to determine if it is indeed the safest option available.
Association president and veterinary surgeon Robin Hargreaves said inappropriate use of products that are intended for other species may harm the animal or even result in death.
"As the weather gets warmer many owners will be stepping up their efforts to keep their pets and homes flea and tick free," he was quoted saying.
"It's understandable that people might be tempted to reach for the cheapest option or to use up products that they purchased last year but these can be ineffective or even dangerous to your pet," he said.
This especially holds true for chemical-based products. If a product is expired or if there is no clear expiration date, it is better to throw it out than risk harming pets.
"I can easily understand how the wide range of available flea treatment products, of varying efficacy, could be confusing for owners," Hargreaves said.
Some readers who commented on the article noted bad experiences with some well-known flea treatment brands. One said her cat had a bad reaction to the product and got ill. She was surprised to learn that other owners posted the same complaints online when she searched why her cat had that reaction.
Fortunately, there are now a number of natural and organic products being made available in the pet care segment.
One such product is Nature-Cide's Flea & Tick Spray which comes in a 32-oz. bottle.
The Pacific Shore Holdings, Inc. (PSHR)-owned Nature-Cide was specifically formulated to cater to public outcry and demand for safer pesticides, especially ones used near humans and animals.
The company believes traditional pest-control strategies and products will soon be outdates with chemical- and poison-free items taking the center stage.
The Nature-Cide line, which includes bed bug, indoor and outdoor sprays, uses a combination of essential oils that are beneficial to humans and pets but noxious in smell to insects and pests, including rodents and reptiles.
The Flea & Tick Spray is made from Cedar oil, Citronella oil, Garlic oil, Mint oil, Peppermint oil, Cinnamon oil, Geranium oil, Lemongrass oil, and Rosemary oil - natural ingredients that are safe for your animals.
Even if you or your children accidentally come into contact with the spray, it is completely safe since essential oils have long been used for aromatherapy and spa treatments.
Besides being environment-friendly and safe, it will not stain on your furniture or clothes and will leave a pleasant aroma.
It is also affordable and easy to buy online through shops like Amazon.
Pacific Shore is a goods manufacturer based in Los Angeles, specializing in green products. Its NatureSpa product line is also made from essential oils while its popular Thermal-Aid packs are made from specially processed corn kernels that retain temperature for the treatment of migraines and other bodily pains.