Online real estate stocks probably surprised investors as they continue their downward spiral. The big three-Trulia, Zillow and Move, Inc. (the company that owns Realtor.com)-has been on a steady decline the past few days. Zillow stocks fell today by .42 percent, closing at 140.10 on Wednesday; Trulia was down by .50 percent to 46.16; and lastly, Move closed at 14.23, down by 0.21 percent, according to Google Finance data.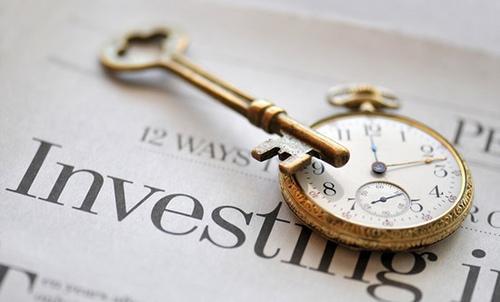 The stocks fell at a time when at least two-thirds of them are adding new products to their arsenal. For instance, Zillow signed Northern California-based MLS Listings Inc. to be part of its Zillow Partnership Program, according to TheStreet. On Tuesday, it inked another partnership with MSN to power the latter's real estate search page. Trulia meanwhile announced it would be creating a new real estate mobile app optimized for Android Wear, according to its web site.
Technology stocks are volatile particularly those hailing from the Internet services and software industry (i.e. online real estate stocks) where new innovations are launched by the minute. The tech industry is rich with stories about companies trading over many times more than their expected valuations only to plunge to their end afterwards. Ask Jeeves is one web site that suffered a terrible beating from this volatile trend, Forbes.com pointed out.
However, despite this period of underperformance, the pace at which tech stocks recover and make a killing in the stock market should be reason enough for investors to take their chances. Even if stocks like Zillow have not outpaced the S&P 500 in terms of change in net income for the past year, they are proof that when you attempt at winning with tech stocks, you win big.
Zillow currently is a "SELL," according to top finance web site TheStreet. Looking at its valuation to date, however, and its partnership-driven client base growth (Comscore data showed its visitor count reached 79 million in March, while 460 million listings on the site were viewed on mobile devices), there's hope for the high-growth stock to rebound. Trulia, meanwhile, has been upgraded by the finance authority website recently from "SELL" to "HOLD."
Smaller companies in the space are poised to provide value to investors. RealBiz Media Group (OTC: RBIZ) is one online real estate technology stock that is gaining more traction in the space through its proprietary video platforms. The rate it is expanding is a reason why Goldman Small Cap Research issued a speculative buy rating for the company, and with key partnerships with Realtor and zipLogix, RealBiz is poised to further grow its customer base by hundreds of thousands more in upcoming months.
Ross Gerber of Forbes.com believes investors cannot go wrong with tech stocks, especially now that the economy is in the pink of health. "Investors seeking to take advantage of an economy that is showing signs of vitality and is positioned for robust expansion should consider doubling down in the technology sector. I believe there are multiple opportunities for the savvy investor to aggressively ride the next wave of economic growth," Gerber said. In his column, Gerber encouraged investors to bet on Yelp, Open Table, Pandora, Tesla Motors, and notably, Zillow.
And with positive jobs data and with real estate market reports out this month (over 36,000 jobs have been added to Construction in June while home sales have surpassed May forecasts, a report on the TheStreet stated), online real estate stocks are likely to rebound. Indeed, there's money to be made in the niche moving forward.