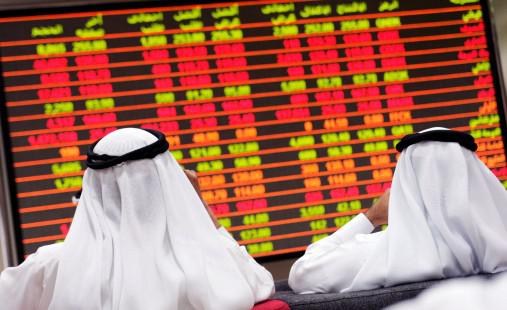 From June 13, 2013 through May 5, 2014, the DFM General Index more than doubled. However, the index lost 26 percent through June 30, 2014, logging another crash for Dubai's wild stock market.
The doubling of the index was mainly fueled by the over 1,300 percent boost of the share prices of Arabtec Holding from March 2011 through May 5, 2014. Arabtec (ARTC: UH) is the construction firm that helped build Dubai's landmark, the BurjKhalifa, currently the world's tallest tower.
Encouraged by Arabtec's stock performance, retail investors borrowed a lot of money to get into the UAE stock market, Simon Kitchen, strategist at investment bank EFG-Hermes Holding, explained to Bloomberg.
The crash was preceded by rumors that Aabar Investments, which is owned by the Abu Dhabi government, would sell its shares in Arabtec. The fund eventually reduced its stake to 19 per cent from 22 per cent, followed by the sudden resignation of Arabtec CEO HasanIsmaik and the firing or resignation of other top company officials.
Within 25 days, Arabtec stock shed almost 60 per cent of its value. However, in a June 25 statement, Arabtec assured shareholders that it had put in place restructuring to reduce cost and improve productivity even as its finances and management remain strong.
The result was the spread of confusion in the market, which Wadah al-Taha, chief investment officer for the Al Zarooni Group in Dubai, called the Arabtec fever.
He said the fever became contagious and affected all shares in the market. Investors who purchased using borrowed funds had to sell more shares because the value of the stock that backed their loans plummeted.
Tariq Qaqish, head of asset management at Al Mal Capital in Dubai, added, "Trust in the market has been shaken … Every time the stock market goes down, you have more margin calls, so there's a domino effect."
Analysts and investors believe Arabtec's fall is a reflection of the lack of transparency and questions of governance in the BurjKhalifa builder. They pointed to the sudden departure of Ismaik with no explanation and the statement by the firm that appeared like a copy-paste from a standard termination letter as examples.
The latest crash was a step backward for the Dubai market, which was just classified on June 1 by MSCI, the creator of global stock indices, as an emerging market, along with Qatar.
Kitchen noted that the bubble created by Arabtec drove shares higher than justified by economics and company earnings.
It only highlights the need for retail investors, especially newbies, to acquire not just loans to buy hot stocks, but also investment education from bourses, brokerages, fund managers as well as online.
One online source they can check out is InvestView (OTCQB: INVU), a Red Bank, New Jersey-based company has made it the firm's mission to make available to the public products that would help individual investors find, analyze, track and manage their portfolio. The company does it through its online education, analysis and application platform that provides analysis, tools, education solutions and an application.
It delivers subscription-based financial education courses delivered through InvestView's web site. InvestView also allows new retail investors to use the portal's subscribed information on a 2-week trial period for $9.95.
InvestView's web-based tools were designed to simplify stock research and improve the investor's research efficiency. One such tool is the Market Point, which is made up of five sections, namely: Charts, Stock Watch, Market, Calendar and Campus.
By the end of the first week of July, Dubai's stock market had recovered by almost 8 per cent, following assurances from Arabtec Chairman Khadem al-Qubaisi to improve transparency and the continued support of Aabar to Arabtec.