The International Radio Festival (NYSE:IRF) and Mixcloud have launched its first Online Radio Awards as it seeks to recognize the best show and station across more than a dozen categories.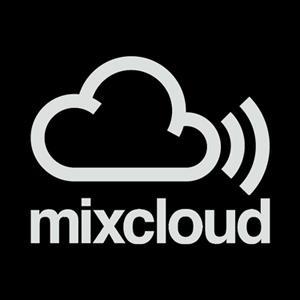 Submissions and nominations opened last week and will close on July 29. Finalists will be selected through a public and industry panel vote.
The winning entries will be announced on August 12.
Radio Today reported that presenter Tony Prince will lead the judges' panel, which will be flown to Zurich with select winners for the show which will be aired from September 3 to 6, 2014.
"Online radio is thriving. It's one of the most diverse and democratic forms of media in the world," Mixcloud co-founder Nikhil Shah said.
Meanwhile, Darryl von Däniken, festival director of the International Radio Festival, said, "The IRF celebrates curated radio programming. Radio is one of the world's most consumed mediums, and online platforms will ensure it will remain the most listened to medium for many years to come."
The top awards are for the Global best station winner and Global best show winner. The other contest categories include Best North American station, Best South American station, Best UK station, Best EMEA (Europe, Middle East, Africa) station, and Best Asia-Pacific Station.
Ten other shows will be picked as winners based on the following genres: dance, electronic, funk and soul, hip hop, indie/alternative, jazz, world music, mixed show, pop and talk.
Prince, who became popular for his programs on Radio Caroline and Radio Luxembourg in the 1960s to 1970s said radio has come a long way.
"The digital revolution has made it easier for talented broadcasters to share their programs and radio remains close to my heart," he said.
Over the past several months, online radio and podcasts have shown unprecedented growth in the United States and other parts of the world.
A recent Nielsen report said album sales were down 14.9 percent for the first half of 2014. Meanwhile, online listening to music increased by 42 percent as people listened to 70.3 billion songs for the same period.
Podcast consumption also increased by 25 percent, according to Edison Research, due partly to the higher use of smartphones.
These has led to promising growth among music streaming sites and online radio channels.
Among the emerging leader of radio and spoken word content is Audioboo.fm, which is owned and operated by the London-based Audioboom Group PLC's (BOOM.L).
From just 19 channels when it was launched a couple of years ago, it now has 2,000 channels or special pages for content partners like BBC Radio, ESPN, Reuters and Sky Sports. Audioboo also has 2.5 million subscribers who can listen to and upload audio clips on the site.
And as interest and demand for online radio and music increase, revenue generation becomes easier with more advertisers attracted to audio platforms.
Audioboo, for example, offers revenue sharing options to its content partners and channel users, similar to the model of YouTube. It also earns through sharing profits from premium content sales of audiobooks and other audio products.