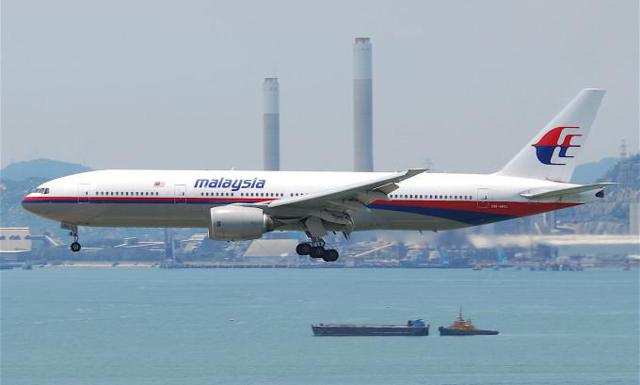 Only Shanghai gained 0.17 per cent or 3.48 points to 2,059.07 over the weekend at the close of bourses in the Asian market, while most of the major stock exchange in the region logged losses after the Malaysia Airlines Flight 17 was hit by a missile and crashed on Thursday.
The incident triggered selling, resulting in Tokyo down 1 per cent or 154.55 points to 15,215.71, Seoul slipped 0.07 per cent or 1.38 points to 2,019.42 and Hong Kong shed 0.288 per cent or 66.08 points to 23,454.7, Business Spectator reported.
"The downward move across markets was triggered by 'nothing but the crash' … We still don't know details of the incident but need to shun risks," said Daiwa Securities senior strategist HirokazuKabeya.
He added, "Tensions had been simmering but they came to the fore again … (investors) can't be so bold to push ahead with buying at this moment."
But the bigger decline was felt by embattled carrier Malaysian Airlines whose share prices plummeted at one point to 18 per cent, but improved to 11 per cent in the afternoon.
In the U.S., the Dow Jones industrial average was down 161 points or 0.9 per cent at 16,977 on Thursday.
The knee-jerk reaction of investors to negative geopolitical news is predictable as possibility of risks would spook the market, especially in the short term. According to Gary Kaltbaum, president of Kaltbaum Capital Management, many investors would prefer to have more information and find out exactly what happened before they would make further investment decisions.
He said plane crashes, like what happened to MH 17, would surely catch the attention of Wall Street.
"If true (and the plane was shot down), combined with the Israeli situation, there is potential for powderkegs. And with the markets in the trees (and trading near new highs), there is potential for profit taking. But news will be fluid. If all hell doesn't break loose, the (decline) should be short-lived," Kaltbaum explained.
A report released by Scott Wren, senior equity strategist at Wells Fargo Advisors, said that headline risks are the type of risks that investors should be aware of.
"The U.S. stock market seems to be reacting to this uncertainty … which is only natural. The markets need clarity on just what happened. Uncertainty over an event (and what caused it) usually results in markets trading down. Traders (typically) take a little money off the table, (while they) wait to see what happened," Wren said.
Waiting for more developments is what stock market experts recommend when it comes to headline risks.
Newbie investors, especially, are recommended to listen to advice from analysts, economists, brokers and other money experts, including online investment educators like InvestView (OTCQB: INVU), a Red Bank, New Jersey-based company that has made it the firm's mission to make available to the public products that would help individual investors find, analyze, track and manage their portfolio.
Listening to their expert and well-meaningadvise would be of big help, but retail investors should also learn the basics of stock trading to help validate what analysts state.
By using InvestView's resources, investors could receive subscription-based financial education courses delivered through the company's web site.
Investview also has web-based tools designed to simplify stock research and improve the investor's research efficiency. Among such tools is Market Point, made up of Charts, Stock Watch, Market, Calendar and Campus.