Today, anyone can crowdfund and invest in a startup business with the help of the Internet.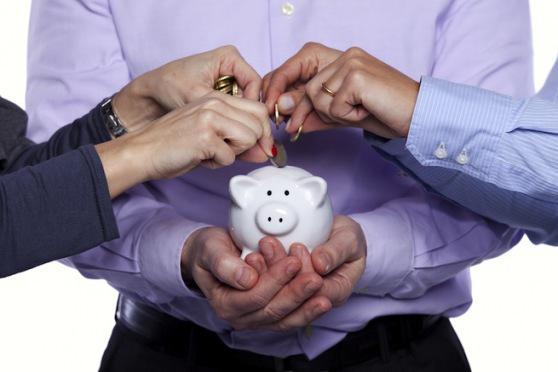 Numerous crowdfunding platforms have emerged, with some offering an ownership piece of the business venture they're funding. If the venture becomes a success, they gain a very good return of investment.
Before the onset of crowdfunding platforms, only a few accredited investors had participated in private-investment opportunities, Joanna Schwartz, chief executive of EarlyShares, a Miami-based crowdfunding site targeting such investors, told The Miami Herald. These investors had a net worth of at least $1 million or $200,000 in annual income.
The popularity of crowdfunding can be traced when donation-based platforms like Kickstarter gained recognition online. Among startups that sought donations on the site was a company that sold mermaid outfits and a movie on Churchill's Pub in Little Haiti. Since then, crowdfunding became a way to fund nonprofit causes and provide microlending services.
Now, even real estate companies are also joining the crowdsurfing bandwagon.
More and more real-estate crowdfunding sites have emerged recently, like Realty Mogul and FundRise. According to crowdfunding data tracker firm Crowdnetic, real estate is the fastest-growing category in the industry, with more than $700 billion market value of publicly traded real-estate investment trust.
With just a few clicks, investors get between seven and nine returns on a project.
Recently, EarlyShares tied up an exclusive marketing partnership with Property.com. Property.com is one of the online platforms run by a Miami brand eRealEstate Holdings that runs Condo.com, Houses.com and Location.com. Currently, they're considered a national real-estate marketplace that does all from listing and selling to buying and renting houses, condos and commercial properties.
Aside from crowdfunding, another online trend in real estate business today is virtual tours.
RealBiz Media Group (OTC: RBIZ), the leader in delivering video solutions for real estate agents, develops online virtual tours and marketing programs that can be used by industry brokers and sellers.
One of its web sites, Nestbuilder.com, offers the largest collection of video-based listings on the market. RealBiz's site, which hosts 1.6 million videos, enhances home shopping experience for homebuyers while saving both buyer and sellers their precious time and money.
RealBiz Media's Nestbuilder Agent and MVA video platform also has 15,000 active users that has published 24,000 videos.
The virtual and video tours not only make the presentation experience interactive, it also lets the client see and explore the property through an accurate representation.