Researchers from the University of Vermont found that predicting a teenager's tendency to engage in binge drinking is possible based on a variety of factors including genetics, brain structure, and personality.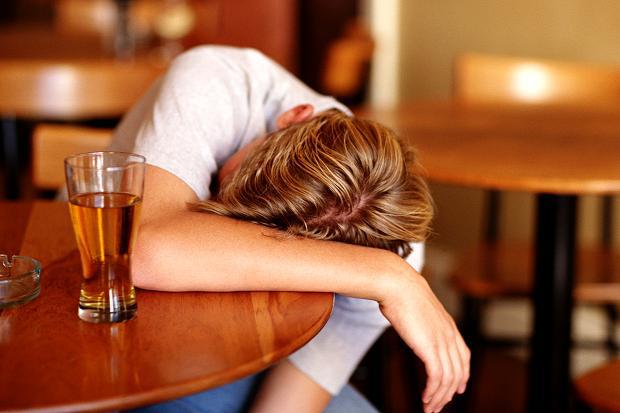 The researchers' findings revealed that teen's personality, family's history of drug and alcohol misuse, impulsivity, traumatic experiences, and risky behavior are major factors in determining if they are at risk in engaging in binge drinking.
Brain size also comes into play, according to the group of researchers, which published a study examining the phenomenon in teens in journal Nature early this month.
Dr. Hugh Garavan, the study's senior author, noted that bigger brains are also indicative of teen's predisposition to alcohol abuse.
"There's refining and sculpting of the brain, and most of the gray matter-the neurons and the connections between them, are getting smaller and the white matter is getting larger," he told Science Daily. "Kids with more immature brains-those that are still larger-are more likely to drink."
The study aims to establish standards on determining a teen's risk of binge drinking at age 16. Over 2,000 14-year-old teenagers from England, Ireland, France and Germany participated in the study.
The study noted previous research that adult alcohol abuse can be minimized by ten percent for every year that alcohol consumption was deferred in the adult's adolescent years, according to Psych Central.
Binge drinking among teens is a growing epidemic in the United States. Data from the Center for Disease Control and Prevention (NASDAQ:CDC) in 2011 showed that 22 percent of high school students binge drank within the month.
It also stated that individuals aged 12 to 20 years old consume 11 percent of the total alcohol drank by consumers in the United States. Underage drinkers were also revealed to "consume more drinks per drinking occasion than adult drinkers."
CDC data also revealed that alcohol is responsible for over 4,300 deaths among teenagers annually.
Preventing teen alcoholism altogether requires tremendous effort and cooperation on the part of health care institutions, government agencies, schools and parents. Addiction rehabilitation company BioCorRx, Inc (OTCQB: BICX) is one institution that calls on the American public to put an end to teen binge drinking.
"As long as there are teenagers and alcohol, there will unfortunately be teenage drinking. What we have to do as parents, teachers and society in general is establish better educational programs that can drastically reduce these percentages amongst teenagers" said BioCorRx Chief Operating Officer Brady Grainer. "It's not an easy task. Peer pressure is a powerful thing, especially at that age."
Adults who have started their battle with alcohol dependency in their teens and would like to begin a fulfilling, alcohol-free life can benefit from BioCorRx Inc's Start Fresh Program.
BioCorRx, Inc.'s Start Fresh Program involves the use of a biodegradable Naltrexone implant product that effectively curbs a person's physical craving for alcohol, and a series of life coaching sessions to ensure the individual stays on track in his journey to sobriety.
BioCorRx, Inc. is an addiction rehabilitation leader headquartered in Santa Ana, California. The company grants rehabilitation facilities across America licensing and distribution rights to its Start Fresh Program.