Apparently not. That is according to the Pennsylvania Supreme Court which ruled early this week that home sellers do not have to disclose "psychological stigmas," such as murders, suicides and other gruesome events to prospective buyers.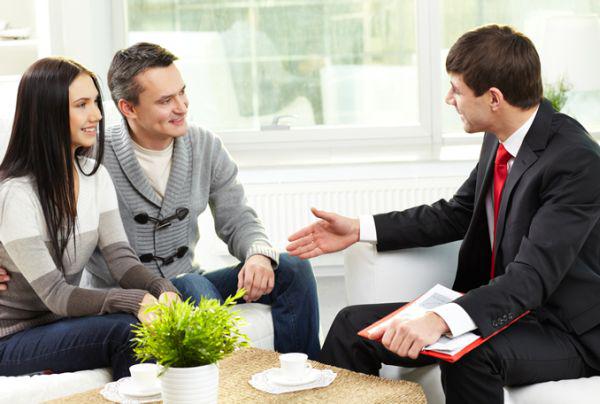 In a landmark decision, the Pennsylvania high court dismissed the lawsuit filed by homebuyerJanet Milliken against seller Kathleen and Joseph Jacono for failing to disclose that the house she bought from two at Delaware Country for $610,000 in 2007 was a scene of a gruesome crime.
In her lawsuit, Milken accused the couple of committing fraud, negligent misrepresentation and violations of state consumer protection laws for failing to inform her that the house's previous owner, Konstantinos Koumboulis, killed himself and his wife in the house in February 2006.
A lower court in Pennsylvania earlier ruled in favor of the Jaconos and said they have no obligation to disclose the deaths and also dismissed the charges of misrepresentation.
In the decision penned by state Supreme Court, Justice J. Michael Eakin, the state's highest court upheld the lower court's decision and said that "the varieties of traumatizing events" that could happen at a property "are endless."
The eight-page decision noted, "Efforts to define those that would warrant mandatory disclosure would be a Sisyphean task. One cannot quantify the psychological impact of different genres of murder, or suicide - does a bloodless death by poisoning or overdose create a less significant 'defect' than a bloody one from a stabbing or shooting? How would one treat other violent crimes such as rape, assault, home invasion, or child abuse? What if the killings were elsewhere, but the sadistic serial killer lived there? What if satanic rituals were performed in the house?"
Eakin further stated that although gruesome deaths or murders might be disturbing for most people, the tragedy cannot be considered a defect to the structure.
The decision went on to say, "The occurrence of a tragic event inside a house does not affect the quality of the real estate, which is what seller disclosure duties are intended to address. We are not prepared to set a standard under which the visceral impact an event has on the populace serves to gauge whether its occurrence constitutes a material defect in property. Such a standard would be impossible to apply with consistency and would place an unmanageable burden on sellers, resulting in disclosures of tangential issues that threaten to bury the pertinent information that disclosures are intended to convey."
Indeed, Eakin suggested that the tragic event might even increase the value of the property as the passage of time might make such events "historical curiosities".
Reacting to the decision, some real estate agents said they would always disclose such events to customers.
Matt Russo of Berkshire Hathaway HomeServices Fox & Roach Realtors in Media, Pennsylvania told the Businessweek, "We won't take the listing if the seller won't let us disclose that a homicide or suicide took place." He added that two years ago he sold a house that had been the scene of a suicide by hanging. He did not know about the death, but the buyer found out through the local grapevine and didn't care. Other buyers can be more put-off. "I can't tell you how many first-time home buyers ask if the house is haunted," Russo said.
Rochelle Lecavalier, a partner at Pink Palm Property in Boca Raton, Fla., agrees that keeping track of every death behind a for-sale sign is impractical. "We have an aging population down here, and a number of people choose to pass away in their homes." In Florida, a seller is required to tell the buyer if a house was used as a drug manufacturing facility, she says, but not if a house is haunted by past residents. "I wouldn't belittle anyone's concerns. For all I know, it's a real phenomenon and I just haven't experienced it yet."
Homebuyers looking for a house should only use a trusted listing site like Nestbuilder.com that automatically creates virtual tours of properties they want to buy so they can get the best possible deal. Better yet, you can seek the advice of a real estate agent yourself by finding one on the site.
Nestbuilder.com features thousands of agent profiles as well as their professionally-made home video listings and virtual tours, should you need further references in choosing an agent to buy from or to sell your property. The web site also has a blog section where agents and home buyers can find real estate buying, marketing and home improvement tips.
Nestbuilder.com is trusted by realtors such as the Greater Fort Lauderdale Realtors and property buyers across America. Home to 1.6 million listing sites, the website was developed by disruptive real estate technology developer RealBiz Media Group, Inc. (OTCQB: RBIZ).