A messaging app that is said to combine the best features of Facebook, Skype and WhatsApp is set to debut twice in Tokyo's and New York's bourses via an initial public offering (NYSEARCA:IPO).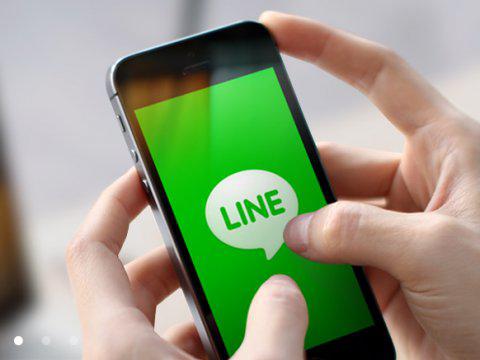 Line, the messaging app rolled out in the same day that a magnitude 9 tremor rattled Japan and an accompanying tsunami drowned the Asian giant's economy for several quarters, reportedly is planning a A$103.44 million (9.8 billion yen) IPO in Tokyo.
The Japanese office of South Korean Internet service provider Naver Corp launched Line on the afternoon of the catastrophe to provided Japanese online communication tools after the earthquake and tsunami destroyed telecommunication infrastructures in Japan on March 11, 2011.
With its cute cartoon stickers, Line is extremely popular with young Japanese techies, especially the teen market with over 400 million registered users in Japan and other Asian nations. Its popularity is also partly due to a feature that allows users free calls, send instant messages, and post photos or short videos that combine the best attributes of Facebook, Skype, and WhatsApp.
A survey by the Communications and Information Network Association of Japan found that 88 per cent of Japanese smartphone owners use messaging apps, including Line, as the competition among tech companies heats up in emerging markets.
The Line IPO comes on the heels of bigtime deals in February with the Facebook $19-billion acquisition of WhatsApp and Rakuten's $900-million buy-in of Viber. Rakuten is a major online retailer in Japan.
Ovum senior analyst Neha Dharia said the Line IPO makes sense because "it will not only raise its profile further in the market, but it will also provide them with adequate funds to strengthen their product offering."
To match Line's cartoon attraction to young techies, rival firm WeChat, owned by Chinese firm Tencent, and Kakao Talk of South Korea are also developing cartoon emoticon messages.
With young people now also dabbling into stock market investment, but with buying and selling decisions based mostly on social media input and feedback, Line's IPO would add to the growing number of tech stocks available for the young techies to select from.
Besides Line, Facebook, Twitter and other tech giants had gone ahead with their IPOs with mixed results.
Stock market experts, however, have expressed disagreement with the manner that young investors are using in their investment decisions. Unlike their older counterparts who utilise the more traditional methods of studying a company's fundamentals and conducting a technical analysis, young investors rely more on popular investment sites for advice.
While popular investment sites like Benzinga and Motley's Fool could indeed provide some valuable investment tips for newbies, it would also be good if wet-behind-the-ears investors would also acquire some investment education as they also eagerly learn and apply new technologies related to their smartphones, tablets and laptops.
Among the available choices of investor education providers are the stock exchanges, brokerage houses, analysts, economists and online companies.
InvestView, (OTCQB: INVU), a Red Bank, New Jersey-based company, offers young investors products that will help them analyze, track, and manage their portfolio. The company does it through its online education, analysis and application platform that provides analysis, tools, education solutions and an application.
It delivers subscription-based financial education courses delivered through InvestView's web site. InvestView also allows new retail investors to use the portal's subscriber information on a 2-week trial period for $9.95.
InvestView's web-based tools were designed to simplify stock research and improve the investor's research efficiency. One such tool is the Market Point, which is made up of five sections, namely: Charts, Stock Watch, Market, Calendar and Campus.