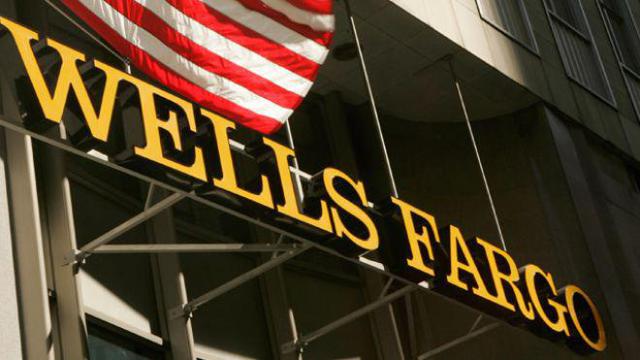 America's No. 1 agriculture lender Wells Fargo has positioned itself for continued growth in the nation's $16-billion nursery and greenhouse industry with the hiring of a leading commercial banker for the expanding sector.
Barry Sturdivant, headed Bank of the West's national Nursery/Greenhouse Agribusiness Center since 2000, has joined Wells Fargo's National Food and Agribusiness Division and will lead its initiative with the U.S. nursery and greenhouse industry. The most recent United States Department of Agriculture Census shows that nursery, greenhouse, and floriculture production grew 13 percent from 2002 to 2007, while sales increased from $14.7 billion to $16.6 billion.
"The addition of Barry Sturdivant reinforces our dedication to growing our agribusiness network," said Rob Yraceburu, head of Wells Fargo's National Food and Agribusiness Division. "Barry brings specialized industry knowledge that will greatly benefit our clients in the sector and support the continued growth of our business."
Sturdivant is a leading authority on the greenhouse and nursery industry and has been published in Grower Talks, Greenhouse Grower, Nursery Product News, Nursery Management Pro, and other industry publications.
"The need for industry expertise, combined with national and local perspective, is rapidly increasing among wholesale nursery and greenhouse growers," said Sturdivant, who will work with local Wells Fargo commercial bankers in their home markets to serve local horticulture businesses.
Wells Fargo's increased resources for the greenhouse and nursery industry follow the bank's recent expansion into food and agribusiness in Eastern U.S. markets. In 2013, the bank announced formation of a National Food and Agribusiness Division to replicate its western specialization to new markets in the Midwest, South, and East.
"Nurseries are emerging from a long and deep recession and must be cautious in growing into their improving market." Sturdivant said. "Frequent and personal contact from local bankers who understand the local economy will better position these operations for success."
Dr. Joseph Louro, Chief Executive Officer of Red Bank, New Jersey-based investment education company InvestView (OTCQB: INVU) commented that so-called "green investments" are growing not only in the U.S. but across the globe.
He said investors must understand the opportunities in green investing to maximize its potential.
For the 19th consecutive year, Wells Fargo is the nation's top commercial bank agricultural lender in total dollar volume, according to the Federal Deposit Insurance Corporation data for the first quarter of 2014. Wells Fargo has extended approximately $7.2 billion in agricultural loans, nearly 50 percent more than its closest rivals and well ahead of all its commercial banking competitors. In addition, RCIS - a wholly owned subsidiary of Wells Fargo - is the nation's largest crop insurance provider.
Dr. Louro said in the company web site, "It is our opinion that now, more than ever before, it is critical that the individual investor come to understand the forces that influence the marketplace. We specialize in assisting common investors through this process by offering them the tools, training and confidence that is required to successfully navigate the market in these trying times."
Investview, Inc. provides and delivers a comprehensive online program of investor education: proprietary investor search tools and trading indicators, weekly newsletters as well as access to live weekly Trading Rooms. It delivers subscription-based financial education courses through InvestView's website. InvestView also allows new retail investors to use the portal's subscribed information on a 2-week trial period for $9.95.<p>
The company does it through its online education, analysis and application platform that provides analysis, tools, education solutions and an application. InvestView's web-based tools were designed to simplify stock research and improve the investor's research efficiency. One such tool is the Market Point, which is made up of five sections, namely: Charts, Stock Watch, Market, Calendar and Campus.
InvestView offers five training courses that provide an incredible education in the stock market. The five InvestView courses build upon each other. Beginners should take them in the suggested sequence, while more seasoned traders may jump right into the more advanced topics that they are craving to better understand and give them the edge as a successful trader. Each course is offered via live webinar and as a recorded on-demand videos that is immediately posted at the end of each webinar. For more information, please visit their web site.