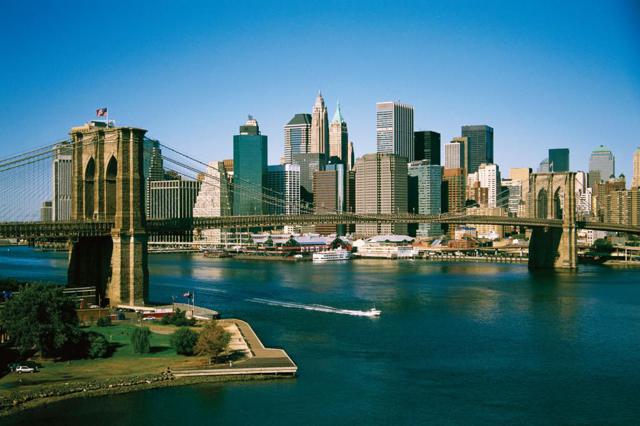 A new report on Business Insider detailed five important things investors need to keep in mind before purchasing their first property in New York City.
The report noted New York as one of the most transparent and levered places globally where real estate brokers and investors have equal access to the market listings.
With help from two real estate experts, Wei Min Tan of Rutenberg Realty NY and Jarrod Randolph of JGR Property Group, the report elaborated on determining factors that can help investors arrive at a smart decision when investing in New York City.
First important thing to consider is buying a condo over a co-op. According to the report, the buying and approval process of buying a condo is faster and renting it out does not need approval from the homeowners' association. New is also better as new condo units "appreciates higher than the rest of the market."
However, supply has slowed down in New York, which means investors need to "act fast" in getting a condo. Only 10 percent of the 64,000 condos in Manhattan are newly constructed, Randolph told Business Insider.
The second thing to keep in mind is to understand the community and its accessibility. According to Tan, it doesn't matter whether the property is in an upscale location, but whether if it's in close proximity to eateries, groceries, transportation, and establishments.
The third most important thing for buyers is to do their homework on the developer or co-op's background. Your expectations should match that of the developer or co-op, and vice versa.
The fourth key to investing in NYC real estate for investors is knowing the reason they are investing. Randolph said investors have to understand whether they are buying to rent the place out or expect to sell the property in the future a few percentage more than its original price.
He also added that if investors want to go for renting out a, they are better off with a two-bedroom unit priced between $2 and $5 million. He said the more bedrooms, the more tenants, and these translate to a higher asking rate for investors.
Last but not the least, investors should check out the property before writing a check.
"If you can, get a feel for the neighborhood, make sure there are no hidden downsides to the apartment, and check out the building," the report said.
However, seeing a property in a person is no longer a necessity, thanks to the prevalence of video technologies. Virtual tours have made it possible for investors to inspect the properties they want to purchase without having to leave their home or office.
Realbiz Media Group, Inc.'s (OTCQB: RBIZ) creates virtual tour and video technologies for real estate agents. Nestbuilder.com, which serves home to 1.6 million video listings and virtual tours, is one example of a website that uses Realbiz Media's virtual tour and video marketing platform. Agents using Nestbuilder.com simply have to record a video or use listing photos to create a virtual tour of a property, upload it to the site, and share it on social media platforms in real time for potential clients to see.
Agents from Keller Williams, Era Real Estate, Century 21, and Prudential Select Properties trust Realbiz Media's virtual tour platforms.
Over 350,000 agents have signed up for an account on Nestbuilder.com. 24,000 videos are published every day on Nestbuilder Agent and RealBiz Media's Microvideo App platform, the company said in a statement.
RealBiz Media also runs a digital video network. For more information on the company, please call this toll free number: 1.888.REAL.BIZ (888.732.5249) or email at support@rbm.zendesk.com.