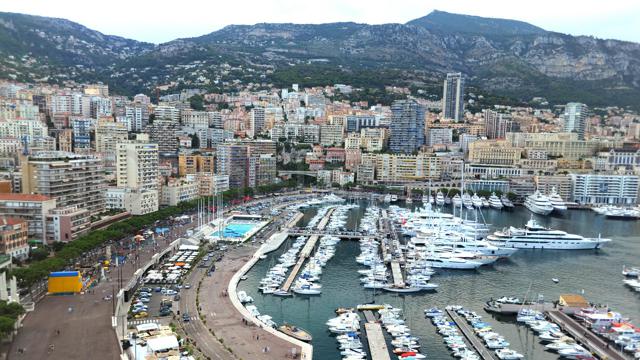 Everyone wants a piece of Monaco's property market, and skyrocketing property values are not stopping investors from snapping up properties in this tiny country in the French Riviera, several reports said.
According to a report on Bloomberg, rich investors are flocking to Monaco to invest in properties there as London imposed new tax policies on upscale homes and the United States leads a "global crackdown on hiding assets."
Bloomberg also revealed that many of these investors hail from Switzerland, "where financial secrecy laws are crumbling," quoting Savills Plc managing director Jean Claude Caputo.
In a separate report, Savills director of world research Yolanda Barnes noted that billionaires are drawn to Monaco due to the rarity of its properties.
"So too is prominence and the importance of Monaco as a location in the billionaire real estate market," she told CNBC.
Sales of six digit-selling penthouses are driving growth to the country's real estate market. One penthouse, which was located in the Tour Odeon, is selling for an eye-popping price tag of $400,000. The penthouse, which covers 3,300 square meter, offers a breathtaking view of the Mediterranean and features a swimming pool and a dance floor, according to CNBC.
The CNBC report added that while the country's current supply of luxury properties may not be meeting the high demand for luxury properties in the area, it would remain a strong market "regardless of what happens to other kinds of billionaire properties."
Monaco is famous among the super-rich as a tax haven because it does notrequire residents to pay income taxes. However, contrary to popular belief, the country is not entirely tax-free. According to a Telegraph.co.uk report in 2010, Monaco taxes its residents 19.6 percent VAT (value added tax) for products and services.
Agents who are targeting billionaires looking for property investments in the United States as an alternative and would like to keep them interested in local properties could benefit from online real estate technologies in tapping this market. Fort Lauderdale-based digital company Realbiz Media Group, Inc. (OTCQB: RBIZ) is a country leader in developing real estate marketing platforms for "technology-starved" real estate agents.
Realbiz Media's innovative online real estate technology, for instance, Nestbuilder.com allows realtors to create professional agent profiles and virtual tours out of listing photos. Nestbuilder.com is a property listings site that hosts over 1.6 million videos and virtual tours and is based on a marketing platform called Nestbuilder Agent.
The company is also known for its Microvideo App platform which is targeted at enterprise clients. The platform allows them to create microsites for their listings and virtual tours optimized for mobile viewing. These virtual tours and listing pages can be forwarded directly to potential clients via email and social media.
All of Realbiz Media's real estate marketing platforms feature social media integration, allowing agents to share their listings to people within their network and beyond.
For more information on the company's products and services, please call this toll free number: 1.888.REAL.BIZ (888.732.5249) or email at support@rbm.zendesk.com.