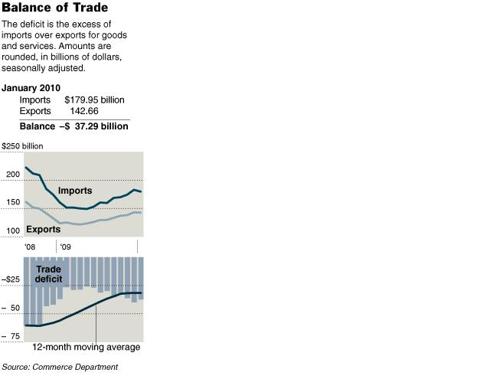 A third straight month of retail sales gains reported for March as well as continuing stockpiling by businesses give credence to my earlier prediction about strong growth in the months ahead.
Sales surged 1.6 percent, the Commerce Department said, up from February's revised 0.5 percent gain.   Businesses increased their stockpiles for the second straight month in February--and by the biggest amount in nearly two years.   Just as inventory increases bolstered the last quarter growth of last year, so they will continue to provide support for growth in the current quarter and beyond.

If market psychology continues to improve, there is a good chance that the greatest worry--about weaknesses in commercial properties weighing down the economy--will come to pass.

With narrowing current account balance, strong inventory accumulation(www.businessweek.com/news/2010-04-14/bus...) recovering business investment(www.bloggingstocks.com/2009/02/10/intel-.../), plus strong consumption, first quarter growth will look very good, possibly exceeding 5% (annual rate) for the second time in a row.
Disclosure:
No positions