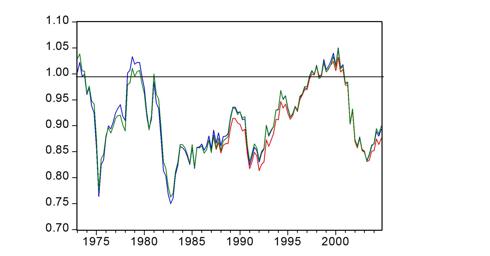 Monetary conditions, fiscal policy stance, as well as private sector readiness to spend jointly determine if a country is able to achieve full employment.  For a long time Europe has been profligate in fiscal spending, compensating for effectively tight monetary conditions that were a result of excessively strong exchange rate or excessively high interest rates.  For this reason, the recent reversion to fiscal restraints and looser monetary conditions are a welcomed change.
However, asset prices have been too weak, leading to weak household and corporate balance sheets, resulting in insufficient market readiness to consume or to invest. For this reason, a rise in asset prices is a necessary condition for economic recovery in Europe, and must not be construed of as a "bubble", even though in percentage terms the rise from the trough may appear to be excessive.
The same logic applies to America and Japan as well.  Weak asset prices in recent weeks are threatening to abort an emerging economic recovery.  Quantitative easing will help boost asset prices.  While some market observers fear this will touch off a "hyperinflation" of sorts, such fear is totally unwarranted when there is still a huge slack in our production capacity.
To fear excessive monetary expansion boosting an unsustainable bubble is effectively to disallow the recovery of the economy.  When interest rates have already hit the limits for possible downward adjustment, quantitative easing through direct bond purchases is a smart way of monetary easing.  In America in particular, it is important to note that without quantitative easing mortgage rates are likely to go up, and with inflation virtually gone, at about 5% mortgage rates are not really excessively low. 
The following diagram depicts the effective monetary conditions for the United States from 1973 to 2005.  A number less than 1 signals excessively tight effective monetary conditions(which takes into account of asset prices). I will post the latest monetary conditions in the coming week.  But the general picture is clear.  Monetary conditions had been very tight during Paul Volcker's term as Fed Chairman.  Greenspan gradually reversed the tightness which turned somewhat excessively loose in the years leading to the bursting of the dotcom bubble.  Profligate fiscal policy kept the economy buoyant during the tight money years however.  More recently, because of outbreak of the financial tsunami, effective monetary conditions have been insufficiently loose, however.  
Disclosure:
no positions